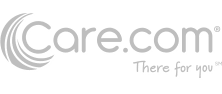 Brighton Learning Center
7227 North Euclid Ave
Kansas City, MO 64118
7227 North Euclid Ave, Kansas City, MO 64118
Brighton Learning Center
7227 North Euclid Ave
Kansas City, MO 64118
7227 North Euclid Ave
Kansas City, MO 64118
At Care.com, we realize that cost of care is a big consideration for families. That's why we are offering an estimate which is based on an average of known rates charged by similar businesses in the area. For actual rates, contact the business directly.
Details and information displayed here were provided by this business and may not reflect its current status. We strongly encourage you to perform your own research when selecting a care provider.
LICENSING INFORMATION
Care.com has not verified this business license.
We strongly encourage you to contact this provider directly or Missouri's licensing department to verify their license, qualifications, and credentials.
Program Details
Type
Child Care Center/Day Care Center
Preschool (or Nursery School or Pre-K)
Additional Details
Cost & Availability
| Class Type | Rate | Rate Type | Availability * |
| --- | --- | --- | --- |
| Infant | $ 235 | per week | -- |
| Toddler | $ 235 | per week | -- |
| Preschool | $ 165 | per week | -- |
| Pre-K | $ 200 | per week | -- |
*availability last updated on 11/13/2014
Full Time (5 days/wk)
Part Time (1-4 days/wk) 06/20/2022
BLC was such an amazing daycare for my son-he thrived there because of the amazing teachers, their care for the kids, their fun-loving nature, their ability to adapt to each child and connect in a special way. And the owners Alecia and Darron, I can't even begin to say enough good things about them. They advocate for the kids and the parents, they provide date night services because the realize the importance of a strong marriage in raising children, they go out of their way to make fun parents nights out, they get to know each parent. We loved them so much and were so so so sad when we moved to Lee's Summit as it is too far of a drive from the northland. My son has struggled since we left. We miss you so much BLC!! 08/15/2018
My daughter who is now 6 months, has been there since 6wks old and we love the center! My daughter loves her teacher and all of the other teachers are always so friendly when they see us in the hall. Owners are very involved and present. I also love how diverse it is. Great facility:) 08/13/2018
I highly recommend Brighton Learning Center for quality care. My son has been at BLC since he was 4 months old. When I was looking for a place to send my son, I was getting pretty discouraged as I had a bad feeling about several others that I met with, but once I met with Alecia, I knew immediately that BLC was the place I was hoping for!

All of the teachers at BLC treat and love my little guy like he is one of their own. He has learned so much in just a short time, has a HUGE vocabulary and knows a plethora of baby sign language for a toddler his age. The teachers, staff, and director have excellent lines of communication and always respond to emails and texts in a timely manner.

I definitely recommend this center if you are looking for excellent child care and a place to encourage learning and educational play! 08/11/2018
Both of my kids went to BLC for now almost 6 years. This center is not a daycare but an amazing and talented pool of teachers who are working with patience, great curriculums and fun activities all day long to ensure my kids learn how this work works for them , academy speaking fit the criteria of kindegarden. They have water play, field trips, family get together, son father dance, donuts with dude, spa with mama. They do center time, math, writing, reading, coloring and very creative activities that at times wonder how they got the amazing idea. They become a family after a few years build on trust, learning and strength. I highly recommend this center managed by a couple who put all their chances one day into building a better world for all of us. 08/11/2018
BLC holds a special place in our hearts. Our oldest son started there at 3 months old. Just as all parents are nervous about leaving their baby with someone else, so were we. Our son has now graduated BLC and is on his way to kindergarten. We can't thank the staff at BLC enough for all of the love and kindness they have shown our son throughout the years. He is more than prepared to start kindergarten. They have taught him so much and we are amazed at how much he has learned at this daycare/ school. The owners and staff at BLC are so good with kids and truly care for them. We love BLC so much our twins are now going through the program. Please know we would not send our babies just anywhere, we only want the best for them. Believe me, they get the best when they are at BLC. It was the best decision we could have made when we decided to go with this daycare/learning center.
08/08/2018
My kids love BLC!! My infant always has a huge smile for her teacher and has learned to crawl faster than I expected! My toddler, who would rarely eat all his food, eats nearly everything he's given and, at times, eats a second plate! Any time I have a question, it's answered timely and my toddler is learning so much so quick! 08/08/2018
My daughter has been going to Brighton Learning Center for almost 4 years now, since she was an infant, and we wouldn't send her anywhere else! The staff is loving and my daughter looks forward to going to "school"! She has learned sign language, spanish, and is leap years ahead of her peers in counting and vocabulary- Brighton has so much to do with this! Can't say enough great things about this facility, staff and owners who are there daily and really care about the kids! 08/08/2018
My daughter has attended Brighton Learning Center since she was 12 weeks old. She is currently in the 2 year old room getting ready to transition to pre-school. The teachers and staff have been like a second family to her. The teachers work hard to make sure the kids have fun and spend time each day learning new skills.
I have never had any issues communicating with the director or any of the teachers. I have always gotten timely responses to my texts and emails, understanding that their first priority through the day is the kids so it may not be immediate. I love that even in the toddler rooms we have parent/teacher conferences so you can understand your child's progress, but I know that the teachers are always happy to talk to me if I want to know how she is doing. 05/28/2018
Our twins are approaching their last week of school at BLC. They have attended BLC since they were 3 months old. Sending our babies to Brighton was easily the best decision we made as parents. The teachers, owners and other children's families have become a part of our family. They care for and love our two as their own. I can also say that they have prepared our children for kindergarten SO WELL. I think they will be far and above other children because of their quality curriculum. When we leave BLC, a part of my heart will be left there with them. 10/03/2017
Love BLC!!! As the parent of a toddler (20 months), I am completely amazed at all of the things he has learned! My favorite, by far, would be all of the sign language he's learned! The teachers are experienced and educated and definitely make me feel secure with leaving my son there! The administration are warm and welcoming and are the best at keeping me informed. I truly couldn't ask for a better environment to leave my son in, nor would I ever feel okay with leaving him any where else! Thanks BLC for doing such an amazing job!!! 09/21/2017
This place is a pit. The worst part about it is my kids were constantly sick. They have a rule that you should not take your kids in if they have diarrhea, vomiting, or running a fever within 24 hours. But evidently, I was the only one who ever followed the rules. My kids were constantly getting sick there. I suspect a lot of low income families simply cannot take a day off work to watch their kids so they just send them to the daycare to get everyone else's kids sick too.

Diaper rash was a problem, and the food they feed them is all junk food. I do not recommend. 08/12/2016
Brighton Learning Center is hands down the best choice you can make for child care. It's so much more than just "daycare"; it's love, learning, encouragement, and so much more for your child. My child is starting kindergarten this year and I feel she could advance to 1st grade from what BLC has taught her. Their curriculum pushes your child just enough and it's in such a fun way! Teachers are always quick to update you on anything going on with your child, and the parent teacher conferences allow you to address any concerns you have. I couldn't have dreamt of a better place to take my child everyday. You'll never have to worry if they're taken care of while you're at work, because rest assured, they are.
12/21/2015
Both my children attended BLC. (Infant and 2-3 years). The teaching style is great because the kids learn while having fun. The center is very flexible and goes above and beyond to address your cares and concerns. Ex. My daughter has extreme eczema and was able to continue using cloth diapers while at BLC. My son has been going to speech classes since he was 18 mos. Once he started daycare here he started talking more. The teachers also did a little sign language with him! While every daycare is not perfect this one is one of the best. I know because my kids have been to three so far because of how many times we have moved. After our first move I continued to drive 20-25 minutes out of my way to drop my kids off at BLC. It's not because there was no where else to take them, it was because I knew they were getting great care. I finally found a great daycare closer to home, but my kids really grew a lot while going to this daycare. Alecia, is very professional but easy to get ahold of if you have concerns. My only complaint was that a few mornings it seemed like teachers might have been over ratio, but it was only for a short time and the owners addressed it in a very timely manner. I recently stopped by the center after being gone for nearly a year and my son ran up and gave all his teachers a hug. The fact that he remembered them and showed such affection means that they have a place in his heart, that bond makes me confident that he was in the right place. 11/19/2014
I currently have two kids that go to Brighton Learning center, an infant and a toddler. I find comfort in knowing that I am leaving my children in the hands of quality care givers and teachers. My toddler has come alive since she started going there. Her vocabulary and social skills have really expanded. Everyday I see the activities they do and can really just see her growing as a child. The communication has been very good and I have never had any issues with any of the teachers. I think that communication is a two way street and both parties need to be involved and I think the teachers and director understand that. The prices are very reasonable and feel that this center gets it. I don't want to just drop my kids off and know that they are being watched, I want to know that they are learning and growing. I know that this is happening here. I know that by the time my kids are ready for school they will be way ahead of the game. 10/25/2014
My daughter went to Brighton Learning Center for a couple of months. I pulled her out for various reasons. She came home with a diaper rash many times from her diaper not being changed soon enough. When I would pick up during the winter I frequently found my daughter without her coat on outside on the playground, and many other kids with no coats on. Many of my daughters things would go missing, like her socks and her shoes. A pair of her shoes just never got found. I did not feel comfortable leaving my daughter there as it was always hectic in the mornings with too many kids and too little teachers. I suspect the children don't get enough to eat and drink, because my daughter came home extremely dehydrated and asking to eat. Overall, I am just glad that I was able to get my baby girl out of that place. 10/11/2014
Brighton Learning Center is the best day care ever , l have two kids one who is 5 and graduated from B L C to join meadowbrook , he has been in the day care since he was 2 , l can frankly say that my son loves B L C every time he comes home from school he pleads with me if he can go to B L C , he enjoyed going to B L C , he would wake up every morning including weekends and ask if he we will be going to class, and as a parent l can a test to my son's positive impactation and l always loved hearing him say what he learned and even practicing new words in spanich. My three year old daughter stills goes to B L C , she' s a handful but in B L C she's well taken care of. We love B L C , its a great place for kids. 09/24/2014
To often I dropped of my child to find other children with snot faces, dirty pooped diapers. I didn't expect a lot. All i wanted was a place my child would be safe, clean, attended to by someone who would treat them respectably. I was let down. I love dropping my little buddy off at his new daycare. He runs to the teacher and gives her a hug every morning. (He never did that before) Makes me feel better about having to leave him with someone else. 08/26/2014
This is one of the owners of Brighton Learning Center posting. I don't need to say much here, our positive reviews speak for themselves (which were done by parents-not by us, by the way, contrary to the anonymous review). We are not perfect, of course, and have made mistakes; but the common sense would let people know that if even a fraction of the things posted in the last review were true we would have been shut down long ago. My own children attend here as well as many of our teachers children, so we have a personal as well as a professional interest in doing our job well! Sadly the above-mentioned employee was asked to leave because of several policy violations and seems to be talking out of anger. I do invite prospective parents to come in and see the facility for themselves, talk to the current teachers about the issues that the "anonymous" reviewer states, come in during lunch to see food portions and ratios to see how the facility stacks up against the claims. We have nothing to hide and know we are not the perfect place for everyone, but we do treat our employees well, love our kiddos, teach creative and fun lessons, and have open and honest communication with parents and teachers.Visit our Facebook page, classroom blogs, and website to learn more about Brighton Learning Center and thanks for checking us out! 08/26/2014
I worked at BLC for about 2 years, and left there very disappointed. Most of the staff understand the importance of their job, and do an amazing job of taking care of the kids. However, the administration is why that place is going downhill. Every morning, I had 18+ children all by myself, and I was expected to have them under control at all times. The ratio is 8 kids to 1 teacher. Many times kids have been left outside by themselves while it was very hot outside. It is simply just not a safe environment. It is very easy for strangers to access the building as the code on the front door has never been changed, and there is rarely anyone sitting in the office to keep an eye out on the door. There is rarely enough food for the kids to eat during lunch, and there are rumors of financial instability as it is frequent for employees checks to bounce. Administration does not provide sufficient supplies for the teachers to make fun activities- I frequently spent my own money in order to buy the supplies I needed to do fun activities with the kids. "Where Christ, Curriculum and Creativity come together" is their motto, but none of these is true. State is continuously investigating the center as the center didn't pass the last inspection. The turnover rate is extremely high. Something to take into consideration , a couple of the "good reviews" on here are made by the owners themselves. 05/14/2014
We have been with BLC for over two years now and absolutely love it! No daycare is perfect of course, but it's pretty close. On the couple of occasions I have had questions or issues I have felt very comfortable discussing them with either of the owners/directors or one of the teachers. As far as teachers, I'm not sure what the previous review was talking about turnover. There have been teachers that have left (or been asked to leave) and teachers that have been hired as they have added more kids, but the rate of turnover is so low compared to other daycares I hear about from friends/coworkers. Only a handful of teachers have been there less than a year and a few have been there since before we started about two and half years ago and they have only been open three years or a little less so that's pretty good. The teachers are amazing, I know they care about my kids and a couple have even babysat for me on weekends. We plan on being at BLC until our kids go to kindergarten and I know they will be more than prepared with the curriculum that is done. The owners both have graduate degrees which makes me feel confident about the teaching that is going on, plus all the things my boys come home doing and saying impresses us, family members, even our pediatrician has commented on our older sons academic level. All in all, I couldn't ask for more! 04/23/2014
My son attended BLC for just less than two years. Overall, my son seemed to enjoy his time there and he did learn a lot. We were happy to find a center that offered affordable part-time care and were especially happy with the time he spent in the infant room.

His transitions to the other rooms, though, were not as pleasant. There was a huge lack of communication with us and at one point, when I tried to meet with his teacher to rectify this, she was very dismissive and offered no solutions. The directors initially tried to work with us on increasing communication, but during the next transition, things were just as bad.

Twice we had fairly major health/safety concerns (once my son vomited multiple times and was possibly running a fever, but nobody called to tell us, another time I found him unsupervised, out of view in the rear portion of the playground with a large bloody scrape on his arm) and both times the directors told us that this was due to new staff members who needed further training. This seemed to be a frequent issue as staff turnover was very high. There were frequently new faces at pick-ups and drop-offs and, in our experience, not much was done to introduce them to parents.

We also had concerns about security issues. Although the front door requires a code to get in, when we asked how often it was changed, we were told that it had never been changed and they were unsure how to change it. There is also rarely anyone out front watching the door. And, toward the end of our time there, I noticed that the classroom door where we would pick up our son was frequently propped open, meaning a child could easily dart out unnoticed.

In the end, I don't regret the time we spent there, and I think there are pros and cons to every daycare. But, I'm very happy we were able to move somewhere that better addresses my concerns with safety, security and communication.
11/23/2013
Brighton Learning Center has a wonderful infant program. They really made my daughters transition into daycare much easier than expected. The staff is great; they're all well educated and they're all mothers - which seems so obvious but this is the only facility I found requiring this! The curriculum at BLC incorporates aspects of "The Golden Rule" so solid values are being instilled in the children in their care - which I appreciate. The directors are in a league of their own - they're a husband & wife team and they not only own the center but they are actually there doing the day to day grind with the other staff members & fill in as needed in the classrooms. As a small business owner myself, I can tell you that you get a different level of care if the owners are the ones actually doing the work - they take things personal and do everything in their power to make the center great. I truly feel that BLC was the best possible place for my daughter to transition into daycare, I am very satisfied and would recommend Brighton Learning Center to anyone looking for a loving, caring staff to entrust their child's care. 08/02/2013
I worked at Brighton Learning Center for 3 years.
For the most part, the staff is the best you will find anywhere. They understand the importance of their job and embrace both the difficult parts and the wonderful parts with a smile every morning. They are wonderful ladies who genuinely care about the children entrusted to them, and go the extra mile to make sure their charges are well cared for.
My opinion is that the administration is the only fault with this center. In my opinion, one of the directors is a very overbearing person who routinely uses bullying techniques to achieve their priorities, and frankly treats several members of the staff very poorly. The other is better at putting on a good face but struggles with gossiping about things that have no business being publicized.
There are indicators that this center lacks financial stability, such as paychecks bouncing and directors/owners being unable to make it right for a week at a time on multiple occasions. 02/27/2013
I have two daughters enrolled at BLC (currently 2 and 4 years old) and I am very grateful to have found this place. I love both the teachers and curriculum they are exposed to and feel my girls will both be more than ready for kindergarden when it is their time. I also love the family events they host throughout the year to give us a chance to spend time with our little ones, their staff, and other families on special occasions. 08/07/2012
Our daughter is 16 months now and we've been using Brighton since she was 4 months old. She just recently transitioned from infant to toddler room; we were very impressed by the way this was handled. She was eased into the toddler room over a month long period; spending mornings over there to get acclimated, while continuing nap times in the infant room until she adjusted. The staff looked for the appropriate cues before moving her full-time, they fully communicated every step of the way. This was a great way to make sure she was ready (and we were ready) for her to officially make the move to the bigger kiddos!
The staff is very attentive to the children they care for, helping us ensure she meets her milestones when she is ready. We are at ease knowing that she is with them all day as we don't feel compelled to check in while she is there...even though they completely encourage this type of thing for parents. The communication back and forth between parents and staff is wonderful!
The facilities are always as clean as can be, the staff is very approachable/understanding to parents, and they seem to truly care about our daughter. Their curriculum focuses on ensuring your child is ready for the next steps with an underlying Christian message.
Our only constructive comment is that we wish we could set up auto payments or pay online :)
06/12/2012
We've been with BLC for about 6 months. They are great to work with and have really helped my son acclimate to daycare after being home for 15 months. It was a rough transition for him, but they cared enough to work with him to make him comfortable and cared for. Now he thrives and is learning so much! 06/12/2012
Our daughter has been at BLC for about 2 months and the teachers and staff have always been supportive and very caring. I love getting daily reports on her. She loves it when she gets 3 smiley faces.(that means she has been extra good :) ) I Highly recommend BLC, they are caring and focus on learning in a positive way. The preschool class is great, the teachers has them ready for kindergarten 06/12/2012
There are MANY reasons why we LOVE Brighton Learning Center (BLC). From the certified educators to the high standards curriculum for all ages (including infants), my child has been engaed with other children in learning from her first day at BLC at the age of 7 months.

But all of the education aside, my daughter LOVES to go to school. I truly feel like all teachers at BLC love and care for my daughter on daily basis. After being withe same teacher for 8 months I was nervous about the transition to the next room since my daughter had formed such a bond with her teacher. I was pleased to learn that the transiton process happens slowly as the teachers at BLC allow children to adjust and acclimate at their own pace. This was a relief as a parent to know that my baby girl was doing well.

Thank you to all the BLC staff for making us feel like part of the family!! 06/12/2012
Our son has been attending here for about 6 months, and we absolutely love it. We always feel well informed with everything that is going on, and we feel like the teachers really care about our child. I am always amazed at all of the activities that my infant gets to do. I would thoroughly recommend this center.
CONNECT WITH OTHER BUSINESSES
Share my information with the selected business so they may contact me. I understand this information will be subject to the business' privacy policy.
Join now to request more information
The email address on your Facebook account does not match your Care.com account. Please log in with your Care.com credentials and link the accounts in the 'My Profile & Settings' page.
or
CHECK OUT OTHER OPTIONS NEAR YOU
Join free to contact this business
The email address on your Facebook account does not match your Care.com account. Please log in with your Care.com credentials and link the accounts in the 'My Profile & Settings' page.
or
Join free today
Sign up now! It only takes a few minutes.
What services do you offer?
Last, but not least...
Fill in the blanks to create your account.
Thanks—you're almost there.
Create your login below.
Care.com is the world's largest online destination for care. We connect families with great caregivers and caring companies to help you be there for the ones you love.
Care.com does not employ, recommend or endorse any care provider or care seeker nor is it responsible for the conduct of any care provider or care seeker. Care.com provides information and tools to help care seekers and care providers connect and make informed decisions. However, each individual is solely responsible for selecting an appropriate care provider or care seeker for themselves or their families and for complying with all applicable laws in connection with any employment relationship they establish. Care.com does not provide medical advice, diagnosis or treatment or engage in any conduct that requires a professional license.
Care.com and "There for you" are service marks or registered service marks of Care.com, Inc.
© 2007-2022 Care.com, Inc. All rights reserved.