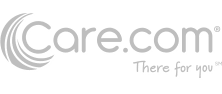 Baby Whisperer Infant Care
1914 White Birch Dr., Vista, CA 92081
At Care.com, we realize that cost of care is a big consideration for families. That's why we are offering an estimate which is based on an average of known rates charged by similar businesses in the area. For actual rates, contact the business directly.
Details and information displayed here were provided by this business and may not reflect its current status. We strongly encourage you to perform your own research when selecting a care provider.
Specializing in infant care for over 20 years with expertise in early infant and toddler development. Conveniently located, easily and quickly accessible to Carlsbad, San Marcos, Oceanside and Vista. Extensive references available.

Baby Whisperer Infant Care provides a warm and nurturing home environment flexing to the needs of both the child and parent as the little ones grow and change on a daily basis. Limited enrollment allows a highly personalized approach to accommodate every parent's specific desires in the care of their most precious assets...not to mention endless hugs and kisses! Ideal for first time parents and those overwhelmed with the very idea of leaving their precious bundle with anyone...I get it!
Awards & Accreditations
Affiliated with YMCA and San Diego County Family Child Care Association
Community Care License # 376620543
LICENSING INFORMATION
State license status: Licensed
(Care.com verified on 9/10/2022)
This business has satisfied California's requirements to be licensed.
For the most up-to-date status and inspection reports, please view this provider's profile on California's licensing website.
Licensing requirements typically include:
Complying with safety and health inspections
Achieving the required levels of educational training
Maintaining a minimum caregiver-to-child ratio
Other state-defined requirements
Hours
| | |
| --- | --- |
| Monday : | 5:00AM - 5:30PM |
| Tuesday : | 5:00AM - 5:30PM |
| Wednesday : | 5:00AM - 5:30PM |
| Thursday : | 5:00AM - 5:30PM |
| Friday : | 5:00AM - 5:30PM |
| Saturday : | Closed |
| Sunday : | Closed |
Cost & Availability
Costimate™

$245/week
At Care.com, we realize that cost of care is a big consideration for families. That's why we are offering an estimate which is based on an average of known rates charged by similar businesses in the area. For actual rates, contact the business directly. 07/04/2022
Elayna is an absolute gem and finding her was nothing short of a miracle. My son has been going to her in-home daycare since he was 3.5 months old. He is now two and I could not be more grateful that Elayna has been such an irreplaceable figure in his life so far. My son is always happy when I drop him off and when I pick him up. He is flourishing with his language skills and is without a doubt loved. Elayna has such a big heart and has been there for me as a new mom since day 1. It means so much when you know your child is receiving quality care and Elayna always goes above and beyond to keep me updated on how he is doing during the day. I truly could not be more grateful. She truly is the baby whisperer, by the way. She is THE only one that can turn a tantrum into smiles and rainbows within 10 seconds of passing my little guy over to her. It's amazing!!! 06/03/2022
I don't even know where to start to express my gratitude for Elayna. She truly is the Baby Whisperer! I was a brand new mom at the beginning of COVID and was so nervous when it came to finding a caregiver for our baby. When we met her, we just felt that she was the right fit. She has cared for our son better than we could have ever imagined. She creates a warm and loving environment for all the children each and every day. Our son loves going to daycare which is such an amazing and comforting feeling as a parent. I would highly recommend Elayna for anyone looking for childcare! We feel beyond blessed that we've had her for the past two years. 04/24/2022
We had a wonderful experience in working with Elayna! She is easy to communicate with, responsive, and definitely keeps the babies that she works with as a priority. I even got a photo everyday which made me feel connected to my little one even when she was at daycare. Would definitely recommend and hope to go back! (Expecting #3 this summer!) 02/21/2021
Elayna is just amazing! I was recommended to her through coworkers and couldn't have been more thankful. I was fortunate to be able to get a spot for my daughter that aligned with my plans to go back to work, which made that transition just a little easier. As a first time mom, I was nervous leaving my three-month old daughter with someone new - but with Elayna, I never needed to worry. Every day, I saw my daughter growing and thriving in her care. I loved catching up with her on our daily pick-ups, and felt comfortable seeking advice from her, which was great given her tremendous experience with babies and that she actually knows you and your child.
Elayna is so full of love for all her babies, she treats all her kids (and parents) like they're part of her family. Even when it came time to part ways due to age, Elayna and I had open conversations about what would be best for my daughter. Her advice played a critical role in our new daycare selection, and I couldn't be more appreciative that she cares enough to help us navigate the many options out there.
Elayna creates a warm, loving environment for all her families and we were so lucky that our first daycare experience was with her (she set the bar high!). Truly couldn't have asked for anything more - she's the best!
01/25/2021
I am so happy that we found Elayna, she is just amazing. She truly loves the babies she cares for and that makes it easier for me as a mom to leave my little baby and know that he's getting so much love while I'm at work.

She goes above and beyond to work with the parents and ensures that she tends to each baby's individual needs.

I was most shocked with how quiet her house was, no matter what time of day I would arrive to pick up my son. All of the kids were happy and playing and she has everything under control.

My son absolutely LOVED going to her house and was always happy when I picked him up. He learned so much from Elayna and she really focuses on making sure the babies are in a routine which they really need at that age. I'm so sad that she only cares for infants because I want to bring my son there until he goes to college LOL!

In addition to being a great caregiver to the kids, she is also wonderful to her parents. She listens to your needs and concerns and is always happy to help. She's not just a day care provider but a friend and therapist all rolled into one. I really miss seeing her smiling face every day.

The best part is she takes the time to send you a picture of your baby almost every day. I always looked forward to my picture of my little one while I was at work. She is busy with babies so the fact that she takes the time to do this for the parents is very sweet. If I could give her 1,000 stars in a review I would. Thank you Elayna for being such a wonderful person and giving my son all the snuggles, kisses and care that he needed as an infant. 01/15/2020
We were so fortunate to find Elayna. I had gone to several places looking for the right situation when I returned to work and knew right away that Elayna was special. Even during the first time we met she went above and beyond by changing his diaper for me while I made him a bottle (my son was only 4 weeks when we met, and during that meeting he woke, needed to be fed and pooped his diaper lol).

As a new mom, it was so nice to have someone who knew my son and could sound board ideas and solutions. Elayna was so supportive and helpful with so many years experience caring for babies. I was so grateful to find her and not have to use a young nanny or a large corporate facility that wouldn't have offered the same experience. My son was very difficult to feed, and it took a while to get a rhythm down. Elayna went to all lengths to give him exactly what this particular boy needed, from feeding style, to bottle temp, to changing patterns to find what worked best. Every day when I arrived I got the full report of his entire schedule so I knew where we were at and what to expect when I got home.

It was almost too easy working with Elayna. She made each bottle and provided the formula, because I was unable to breastfeed, and all I ever had to drop off each day was a baby.

My favorite part was that all of the babies were happy. The environment and feeling in the house was always positive, calm and happy, which is so important and really tells the story of how well the babies are loved and cared for.

The most important thing for me was that my son absolutely, fully and truly loves Elayna. When he sees her, he melts. He smiles and reaches for her and gives her the biggest hug. When we walk away, he gives her good bye smiles from over my shoulder. There is no better feeling than knowing you've chosen the right person to care for your child, and we definitely had that with Elayna.
05/09/2019
Elayna is not an average babysitter. She goes above and beyond to not only take care our baby, but also us the parents. She listens, respects, and supports. Let me give some examples:

I am fortunate enough to be able to give my baby breastmilk exclusively. Even though it's a lot more work for Elayna to prepare the bottle, she does it everyday, multiple times a day with no complaints. She even cleans the bottles. Breastfeeding and pumping is hard for me, and it's so good to know the person watching my baby supports what I do. If your baby drinks formula, she provides it at no additional costs.

Any working mom can relate to this, we have endless to-do lists. Clipping a baby's nail is just one of the million things we need to do. I had forgotten to clip my baby's nails for a couple of days (okay, I remembered but didn't get to it), and one day my baby came home with clipped nails!!!!! I was in tears. My husband would help when I ask him to but Elayna?! She helps me without me asking! I would've never expected that. We are very grateful that we've found her.

If you are looking for a loving and trustworthy person to watch your precious baby, I highly recommend that you give her a call. 01/05/2018
After having my first son I was so nervous about going back to work and leaving him. I had visited multiple daycare facilities. I was a wreck because I felt so uncomfortable with all of them. My son cried at each of them so I knew they weren't a fit. As soon as we met Elayna the biggest weight was lifted. I knew she was the one. I started crying (and for once not my son). She was so warm, kind and very sincere with all my concerns. And trust me, I'm sure she thought I was crazy with all my questions. But not once did she make me feel that way. Fast forward now 4 years she hasnow taken care of both my boys. She gives you the best advice when you ask for it. Elayna is amazing! We love her and can't thank her enough for the love she has givens our boys. 09/28/2016
When my husband and I found Elayna with Baby Whisperer Infant Care we felt like we hit the Baby Care Jackpot!! Our daughter has been going to Elayna's since she was 4 months old and we are so please with the care she receives for a number of reasons.
First of all, Elayna's house is located in a beautiful and safe neighborhood. Her house is always clean, organized, and creates a calm environment full of love. She also has plenty of fun, and educational toys for all age groups.
Secondly, Elayna has such a warm and caring personality it would be hard not to love her! From the moment, we met her we knew she was "the one" for our family. Going back to work is hard, but Elayna has made it a smooth transition. She eased any anxiety/worries I had and even sends daily photos which is always a perfect pick-me-up at work! It is also very comforting to know she is available at a moments notice.
She loves and cares for each child as if they were her own. Elayna is also very understanding of each child's individual needs and is flexible to make sure everyone receives the care they need. Whether you feed your child breastmilk, formula, make your own food, or use pre-made food; Elayna works with you to make sure your child's needs are met with the highest quality. My husband and I are so comfortable with Elayna we often turn to her for advice.
Lastly, the most important reason we feel so lucky to have found Elayna is because our daughter ADORES her! Every morning Elayna opens the door with a smile and my daughter always gets excited and gives her an even bigger smile while reaching out for her. It's not just my daughter but all the kids seem to love her! I should also add that I look forward to seeing Elayna in the mornings and afternoons as well!
Elayna has turned out to be the most involved, warm, caring provider and has quickly become a part of our family. I would highly recommend her to all my family and friends.
09/17/2016
I consider Baby Whisperer Infant Day Care to be one of my top 3 Mommy decisions since becoming a new Mommy. I had my daughter at a Montessori school from about 10 weeks old until she was 9 months old and unfortunately, they made some changes at her school that I was not happy with and so began the search for new childcare. I was lucky enough to find Elayna Bailey with Baby whisperer infant daycare and she is literally the best thing that has ever happened to our family. It was an absolute miracle that she had an opening at the time that I needed.

My daughter was 9 months old when I put her in Elayna's care . . . which as many of you Mommy's and Daddy's know is a tough time to make big changes like that. However, thanks to Elayna, the transition was seamless. Sophia has never cried at drop-off and her little face literally lights up when Elayna opens the door to greet us each morning. Elayna is great with the babies, in fact, she has given us many tips along the way and we have noticed amazing changes in our daughter since placing her in Elayna's care. She sleeps better, eats better and is generally a happier baby when we pick her up every day. It is always so peaceful and calm when i drop off and pick up my little one and Elayna's home is always neat and tidy! I saw a review on here about the foods that she feeds the kids and I don't agree with it at all . . . everyone is entitled to their own opinion but I have to say, Elayna provides all the food for the babies as part of her fee and I have never had an issue with what she feeds our daughter. She feeds her fresh fruits at breakfast and veggies as well at lunch. I might add that if you want to bring your own food, Elayna is happy to feed your child whatever you would like. She is very accommodating and is a great listener, always willing to chat with you about your parenting style and preferences and give you the whole scoop on your child's day. She has helped me and my husband get our daughter on a great schedule which has made naps and bedtime a breeze! And she sends me a picture of Sophia every day just to check in. For all you working Mom's . . . that text message and picture literally makes my day. So thankful for Elayna Bailey! We love her! If you are lucky enough to get a spot with her, it will be 1 of your top Mommy or Daddy decisions I am sure! 09/13/2016
If I could go back I would not have Elayna watch my son. Ask what foods does she feed your kids. It's all frozen, processed, chemically treated, convenient food. It took me awhile to write this. My son has had problems with behavior. He was only 1 or 2 when he was here. He is now 7. She might have taken good care of him, but the food. It's not fresh. When I tried to feed him natural fresh food he would not eat it so that is when I called to ask her what she fed him and she said she didn't have time to cook. Well she should have the parents bring their own food. Had I known this I would have not chose this place. Please ask questions before choosing a place. I was so naive.

Reply from Baby Whisperer Infant Care
While I do not entirely share your assessment of the situation at that time, I do heartily agree that parents should ask prospective care providers what snacks and meals are available for the childen. Child nutrition can be a deeply personal and subjective issue and should absolutely be a consideration in determining the best fit for a family's preferences in every aspect of their child's care.In asking those questions accomodations and adjustments can often be made to best serve those individual preferences, including the option for parents to provide their own supplies if desired.
It is always my goal and intention to care for the babies in my home exactly as their parents would wish and I am truly sorry that you did not feel that to have been your experience. My best wishes to you, Silvia, and to your beautiful little boy. Your comments are noted and appreciated. 08/01/2016
We have been with Elayna for about a year now and love her! We started with her when our son was only 4 months old and so little. She was so loving and knowledgeable that going back to work was a little less stressful knowing she was taking good care of our son! Elayna has a ton of experience and has seen it all and knows how to handle every situation/emergency that could come up. We have been so happy with her and our son adores her. I would highly recommend Elayna to care for your child. She has been a wonderful blessing to our family! 06/30/2016
Thank you Ms. Elayna for providing such a loving, safe, and nurturing environment for our daughter Sadie. We looked at many options for Sadie before deciding on The Baby Whisperer. We couldn't have been more happy. Thank you for becoming part of our extended family Ms. Elayna. We can't thank you enough! If you are fortunate enough to place your child here scoop it up while you can. :)
06/07/2016
I was in a bind when my family members could no longer watch my son Cooper- and Miss Layna saved us! I had made tons of phone calls and did lot of research, but from the moment we met Miss Layna, she was extremely warm and loving towards our son Cooper. They developed a bond that is very special to our family. Miss Layna sent us photos throughout the day and she always communicated to us about Coopers day/schedule and behaviors.With Cooper being our first, she made the transition so easy and we are so very thankful for the wonderful woman that she is. When #2 comes around, we will definitely be giving Layna a call.

Layna- thank you for all that you've done! we miss you! 09/29/2015
I found the Baby Whisperer Infant Care here on care.com and contacted Elayna while I was on Maternity Leave with my Daughter. I talked with Elayna on the phone and then scheduled a time to go meet her and see her home. When I first met Elayna I immediately got a warm, caring feeling from her. She has a calm demeanor and her experience shows when you talk to her and see her in person with her "kids". After meeting Elayna and calling all of the 8 plus references on her list, who all gave her rave reviews my Husband & I decided to send out Daughter to Baby Whisperer. I was still nervous about going back to work and leaving my 3 1/2 month Baby Girl with anyone else besides me or my Husband! Elayna made this transition as seamless and with minimal stress to my Daughter & myself as possible. She sent me pictures and updates of my Daughter everyday and answered any questions I had during drop-off, pick-up and during the day. I appreciated her doing what I wanted to do as my Daughter's Parent and respecting any requests or routines that I wanted to keep for my Daughter. My Daughter is now 12 months old and absolutely loves going over to Elayna's and always smiles in the morning when we open the door and see her face =) Elayna still updates me on my Daughter's day and her progress and checks in every few months asking if there is anything on her end that I would like her to do which I greatly appreciate! Her warm heart and experience show through and she is truly loved by her "children" that she watches and their Parents. She is definitely a part of our Family and we are so thankful that we found her and would HIGHLY recommend her to anyone who is looking for a warm, loving Daycare Provider to take care of their most precious gift <3 01/29/2015
During a period of time where lots of changes were happening all at once, from starting a new job after being on maternity leave, relocating to a new area, the need to find a child care taker that we could trust was an added pressure.
We couldn't have felt luckier when we met Ms Elayna. We knew right away she'd be the one we would entrust our little boy. At that time she was able to accommodate us for only two months. We took it, hoping that somehow it could get extended. We saw our boy feel at ease right away. Ms Elayna is a naturally loving care taker of her 'children'. She gets involved and makes you as a parent feel such at ease as well. Our boy enjoyed his time being in her care. He was happy and comfortable. We are so happy that things worked out and that our boy will continue to receive care from Ms Elayna. We highly recommend her services to any parent seeking the best care for their child. 11/13/2014
I simply cannot say enough about the wonderful care that my son Hudson received at Elayna's house. I'm a first time mom, and was very scared and nervous to go back to work and leave my little man with someone else. I reached out to several at home day cares, day care facilities and nannies, but none of them gave me the same warmth and at-home feeling that I felt with Elayna. When I needed help making my child care decision, she even welcomed Hudson and I to visit for a few hours so we could see how a typical day for him would be. After seeing how loving, gentle and caring she was, the decision was easy. Elayna went out of her way to send us pictures throughout the day of Hudson smiling, playing and having fun, which really helped with my adjustment back to work. It didn't take long before he began recognizing Elayna, and every morning when I dropped him off he would kick his legs in excitement just smiling away when he saw her. Elayna also does a lot to accommodate her parents concerns. For example, when our pediatrician expressed concern over Hudson's short nap times, Elayna made a strong effort to get him to sleep longer, which included holding him and rocking him to sleep if needed. Whenever I had parenting questions she was very helpful and spent a lot of time chatting with my husband and I at drop off and pick up. She even sent a note home each day depicting Hudson's activities - how much did he eat/drink, # of poopy diapers (the important stuff), and nap times and length. All of her children are super well behaved - she must be doing something right! We couldn't have been happier with the attention, love, and detailed care that Hudson received with Elayna! 09/08/2014
Being a first time Mom it was so hard for me to think of leaving our sweet girl with just anyone at 13 weeks old! I was looking for childcare even before our daughter was born and when my husband and I sat down to meet with Elayna we knew immediately she was going to be "the one" to care for our baby girl. We were looking for someone that would not only care for Annabelle but to nurture and LOVE her as well as we felt that was so important at such a young age.I remember dropping her off on the first day, she sent me updates & pictures to make sure I knew how the day was going which I really appreciated. Being first time parents we asked a lot, sending a book to record feedings, diaper changes etc for the first 3 months. She happily obliged and it was so helpful! Our daughter was also exclusively breastfed and it was comforting knowing that Elayna supported me and our decision and was happy to go the extra mile to store & prepare it as it takes a bit longer! Elayna also respected my husband and I as parents and that's super important along with communication. She has so much experience and it was extremely helpful to get her advice and feedback as a first time parent. Elyana spent time with us as needed during drop off and pick up just to "talk" and we always felt like she had Annabelle's best interest at heart and truly cared for her happiness and well being!
She's also very flexible. My husband and I traveled and sometimes with very little notice and she would allow us to come early (even at 6AM!!) and stay later as well on occasion when needed. We don't have family close by so it was comforting to know that she would work with us when we got in a bind!
Her home is immaculate! I always felt comfortable that Annabelle was in a safe, clean and enjoyable environment. So many great developmental & age appropriate toys to help stimulate their minds and she always was available for "snuggles" when the kids needed them! I can vouch that my child was way ahead of the curve physically and verbally and I really have Elayna to thank for constantly challenging her and loving her just the same!
Elayna provided all the meals and we found them well rounded & delicious. She was very open to us bringing some of our own items in when she was younger too that I made at home at first :)
I could go on and on but at the end of the day Elayna was like a second mother to Annabelle. My favorite time of the day was at drop off because as soon as she opened the door Annabelle gave her the biggest smile day after day she basically jumped into her arms. This says ALOT she loved being there and I knew she wanted to be there and thrived. As a mother you could not ask for anything more than that!
Annabelle has been with Elayna for 14 months and we couldn't feel more blessed to have found such a wonderful daycare for our daughter. If you're looking for someone to not only "watch" your children but to love, nurture & care for them as one of her own this is the place for you! You can tell Elayna started Baby Whisper Infant Care not as a job but out of her love of children - that says so much! You will be LUCKY to have your children with "the Baby Whisperer." Thank you Elayna we love you!! 03/11/2014
Elayna has cared for our 18mos baby girl since she turned 1. We searched high and low comparing many homes and centers for our daughter's part time care. I work from home and needed her to experience other toddlers as well as give me time to get my work done. Elayna goes above and beyond! Not only are the supplies included (making it easy as a parent; one less thing to remember) but she takes care of everything. I often times seek advice from her on what my daughter is going through or experiencing and 100% of the time Elayna is right, or knows a remedy. I trust her as my fduahgter's 2nd mother, and that is not an easy thing to admit. If I want anyone caring for her, it's Elayna. Meal times, nap times, and play times are structured in a way that provides organization and structure, while allowing the children to be themselves, curious and playful. Her house is immaculate to say the least (a major compliment to anyone caring for little ones) and always sanitized. You wouldn't know she runs a day care except for the plethora of toys and love she fills with her home.

I am constantly in awe about Elayna; how she knows and cares for each one so well, how clean her home is and how loving she is. I even see her interact with the other kids while we come and go and she treats them all the same. They are all her special little babies. I can't imagine them advancing to centers or school is easy for her because she treats them like family. She is very patient with teething, crying, colic, and the like and seems at ease dealing with the latest baby or toddler issue. She always has a remedy and knows how to sooth or fix! She is very patient with our picky eater and always has a day's report for her activities, behavior, and notes upon pick up. Elayna even created such a smooth drop off transition in the am that our daughter lunges for her (surprised me after a week that she WANTS to go!). That is reassuring to say the least.

I know if I have any friend or relative (or myself at some point) with another little one, I will tell them to go to Ms. Elayna. She will be forever family to us and deserves the shower of compliments!
11/19/2013
I would recommend Miss Elayna to anyone! My husband and I are dual military and had to put our son into daycare at six wks. I was a little nervous being a new mom and Liam having to be in daycare so many hours, seeing as we dont have family here to help and didnt know really anyone. I tried an in home babysitter but that didnt work out and we met with Miss Elayna and immediately I felt comfortable with her. She asked if I would mind if we put him on the floor and then asked if she could hold him. I really felt like she respected me as the parent and wanted to make sure I was comfortable too. She understood how hard it was to be a new parent and put your child in daycare for so long. Needless to say we have been with her for a year and a half now and she has been a blessing, a lifesavor, mentor and part of the family. She helped us with the different stages as Liam grew and answered any question we ever had. We couldnt be more happy to have her in our lives and we will truly miss her when we move soon. I really dont know what we wouldve done without her, but we were lucky to have her and anyone else will be too!
10/05/2013
We were looking for the perfect place for our 10 month old baby boy to make the transition from a personal at home nanny to a socialized family care environment. We came across Elayna's in home daycare and it seemed perfect for us, very close to were we lived and from the moment we visited we could feel the welcoming, comfortable, safe environment she has created. We decided it was the perfect fit! The week we started our son, Trey, it was obvious this was going to be way harder than we had anticipated. He was very reluctant to the new environment, so much so that at a point it felt as if we were at a lose of what to do next. Every day I would pick Trey up Elayna would take the time to talk to me about her observations. She held through 3 LONG weeks of crying and antisocial behavior, in spite of the frustrations this must have caused she remained optimistic and hopeful that the baby who I swore he was outside of the environment would soon shine through on a constant basis. AND THEN HE DID!! on week 4 there was something that clicked, he no longer cried every time we would drop him off, he would play during the day with the other children, and we would pick up the happiest little boy at the end of the day!! Any other parents that have gone through anything like this knows the stress it adds to your life. If it weren't for Elaynas patience and expertise we might have found ourselves in a very hard situation. I cannot say enough about Baby Whisperer Infant Care. It is a true blessing that we found the perfect place for Trey! THANK YOU ELAYNA!!! 09/28/2013
I was looking for a local small in-home daycare for my infant 3 years ago. I was nervous to leave him so young but was thrilled to find Elayna so close to my home. Elayna loves little ones and I knew that her tender care would give my son just what our family needed. She provided plenty of tummy time for his developing mind and body and safe and appropriate boundaries among his play mates. He is now 3 and in preschool. He learned from Elayna how to win the hearts of his teachers but respect the rules and know when he needs to settle down and behave. I love the balance Elayna gives and highly recommend her care if you are looking for a loving, safe and consistent environment. "The Baby Whisperer" says it all. Thank you Elayna. 09/10/2013
I had the privilege of having Elayna care for three of my children. Each experience was wonderful and I am so happy I was referred to her. She cared for my children's like they were hers. Her daily consistency with lunch time, naps, playtime and crafts I think are important during children's younger years. I knew without a doubt my children would be well cared for and they were always very happy when I arrived to pick them up! All the children daily were always very clean and were always freshly changed prior to pick-up. Elayna is very consciences of the cleanliness of her home and the area in which the kids roam and nap and eat. My children are now 11,10, and 8 and are very well behaved and I thank Elayna for her hand in loving my children everyday they will always be better people for that. THANK YOU ELAYNA!!! 04/09/2013
My daughter was in Elayna's in-home daycare and what a wonderful experience we had with Elayna. My daughter always had a great time, slept so good, and had fun playing with the other sweet kids at the daycare. So pick up your phone and look no further....you have found a great daycare...just cross your fingers she has openings!:) 09/06/2012
We have had both of our children at Elayna Bailey's in-home daycare in Shadowridge area(East Carlsbad), and she has been absolutely terrific for us.
Why you should choose Elayna:
-Very loving and supportive to all of her kids
-Instills excellent habits like routine napping, boundaries
-Incredibly reliable and dedicated to her work
-Rotates toys and activities throughout her schedule
-Always professional and available to handle concerns
-Most flexible hours and works majority of calendar year unlike most providers
-No delegating or substituting of other providers that are less experienced
Overall, Elayna is an absolute super star. I don't know where we would have been without her support over these first four years with our children. You are very fortunate to find her. If you would like to discuss, please don't hesitate to call me : 760-508-0368 (Shelley) 09/04/2012
My daughter loves Elayna. Everyone at Baby Whisper is playing nicely and she enjoys being at Elayna's. She is always happy when I pick her up. As a new mom, if I have questions about food, diapers, and development questions, she answers all my questions. I appreciate her help with my daughter's care. Elayna is very flexible with schedule. When I need to change schedule, she always accommodate the changes. It makes easier with my work schedule. Another I like about Baby Whisper is that she provides everything (diapers, formula, etc.) so I do not have to take my supplies. Elayna thinks about not only about children but also moms. I would highly recommend Baby Whisperer. 08/31/2012
Elayna at Baby Whisperer Infant Care is taking care of my little 9 month old since she was 4 months old and we could not be happier. As a first time parent, I was looking for a provider who is knowledgeable, reliable and loving when I have to return to work. After walking through multiple daycare facilities, interviewing people we decided to have Elayna look after our daughter. Elyana is very calm, very organized and super dedicated to her work. She provides a safe and loving environment for all the children. I highly recommend Baby Whisperer Infant Care for your childcare needs. 08/30/2012
Elayna at Baby Whisperer Infant Care has cared for 2 of my children. I must comment first on how calm and cheerful Elayna's daycare always was when I would drop off or pick up my children. Elayna would always have a kind word or a hug or kiss for my kids; it was obvious why they were always happy to see Elayna and peaceful and cheery when I would pick them up. It's such a reassurance to know that your children are in a positive and nurturing place while they are away from you -- and it must also be noted that Elayna's house was always clean and baby-proofed -- and even smelled good! I strongly urge any mother or father looking for a safe and loving place for their children to contact Baby Whisperer Infant Care. 08/29/2012
My son has been attending Baby Whisperer Infant Care for almost 9 months and could not be happier. Elayna provides a safe and clean environment for the children and is extremely loving and nurturing. The children are always happy when I pick my son up and he has made several friends. What makes life easy is the flexibility of scheduling and Elayna always willing to accommodate your needs. I would highly recommend Baby Whisperer for your childcare needs.
CONNECT WITH OTHER BUSINESSES
Share my information with the selected business so they may contact me. I understand this information will be subject to the business' privacy policy.
Join now to request more information
The email address on your Facebook account does not match your Care.com account. Please log in with your Care.com credentials and link the accounts in the 'My Profile & Settings' page.
or
CHECK OUT OTHER OPTIONS NEAR YOU
Join free to contact this business
The email address on your Facebook account does not match your Care.com account. Please log in with your Care.com credentials and link the accounts in the 'My Profile & Settings' page.
or
Join free today
Sign up now! It only takes a few minutes.
What services do you offer?
Last, but not least...
Fill in the blanks to create your account.
Thanks—you're almost there.
Create your login below.
Care.com is the world's largest online destination for care. We connect families with great caregivers and caring companies to help you be there for the ones you love.
Care.com does not employ, recommend or endorse any care provider or care seeker nor is it responsible for the conduct of any care provider or care seeker. Care.com provides information and tools to help care seekers and care providers connect and make informed decisions. However, each individual is solely responsible for selecting an appropriate care provider or care seeker for themselves or their families and for complying with all applicable laws in connection with any employment relationship they establish. Care.com does not provide medical advice, diagnosis or treatment or engage in any conduct that requires a professional license.
Care.com and "There for you" are service marks or registered service marks of Care.com, Inc.
© 2007-2022 Care.com, Inc. All rights reserved.