Layton Day Care
Search by location, read reviews, and find the perfect Layton daycare for your family today!
A daycare center can be a great option for your child if you:
Need care 20+ hours per week & have a monthly budget of $500 or more
Want a more social & structured environment for your child

1208 N. Shepard Creek Pkwy
Farmington, UT 84025
Established in 2008
KinderCare Learning Centers is the leading provider of child day care and education. Age-appropriate programs and a staff of dedicated teachers ensure that children get the positive learning experienc...
More >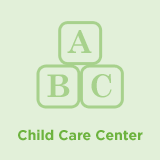 615 South Fort Lane
Layton, UT 84041
Established in 1995
Kid's First Inc has been caring for the children in our community for over 18 years. Our teachers are loving, kind and caring. Kid's First is our name and is what we always strive to do, put kid's fi...
More >