Recruit & Retain Top Talent with Employee Benefits
Learn how care benefits can drive recruitment and retention.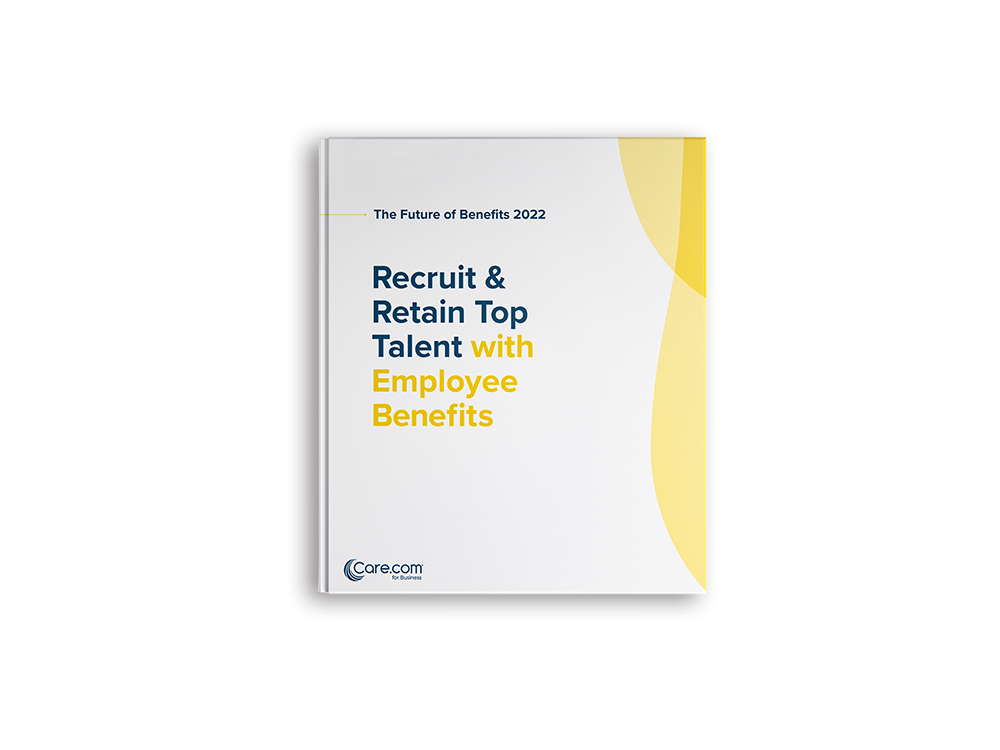 Attracting and retaining talent in today's labor market is tougher than ever. However, a growing number of employers are starting to recognize the value of incorporating care benefits into their company's benefit offerings in order to better recruit and retain employees.

We surveyed 500 HR leaders and found that the majority reported that attracting and retaining employees has become increasingly difficult during the last year. They also acknowledged that the inclusion of care benefits can help them achieve their business goals.
In this report you'll learn:
Which care benefit is found to decrease job turnover by 60%
The benefits working caregivers want the most
How care benefits can boost productivity and keep employees happy and engaged