Work+Life Report
With schools and child care centers closed, and facilities struggling to meet the needs of the vulnerable elderly, working families and their employers are more reliant on caregivers than ever.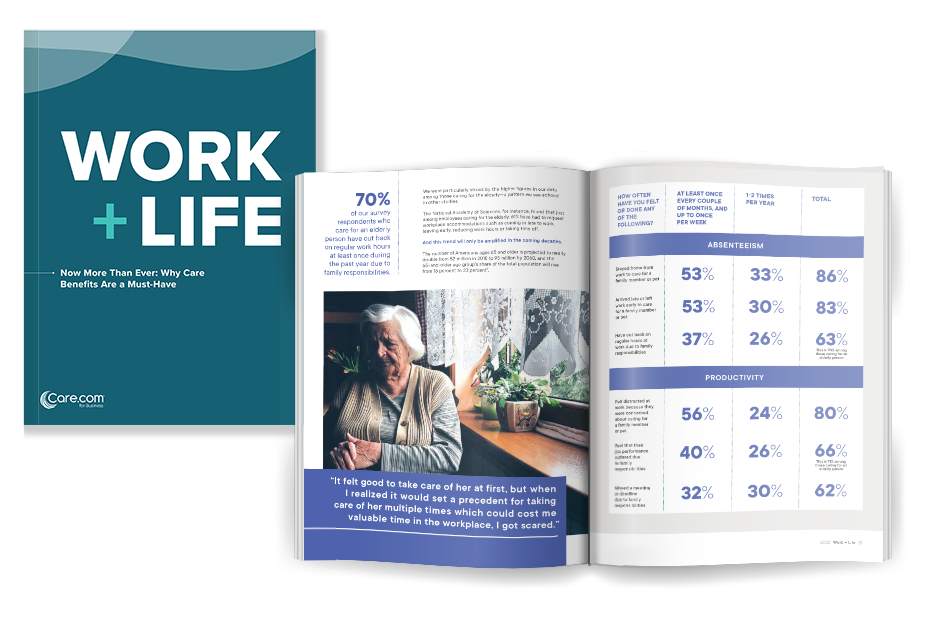 Without care, people cannot work.
Care.com conducted a survey of over 1,250 frontline, corporate, and multi-generational American workers in mid-February 2020, just weeks before the full impact of the COVID-19 pandemic became apparent in the United States.
Download the report to learn:
About the vulnerabilities in our care infrastructure, amplified by the COVID-19 pandemic
The benefit inequities employees still feel in the workplace
Which benefits a multi-generational workforce value the most
How consumers and employees alike define a socially responsible company