The Modern Workplace Report

A report by Care.com and Mother Honestly on the status and future of flexible work, according to employee caregivers and benefits decision makers.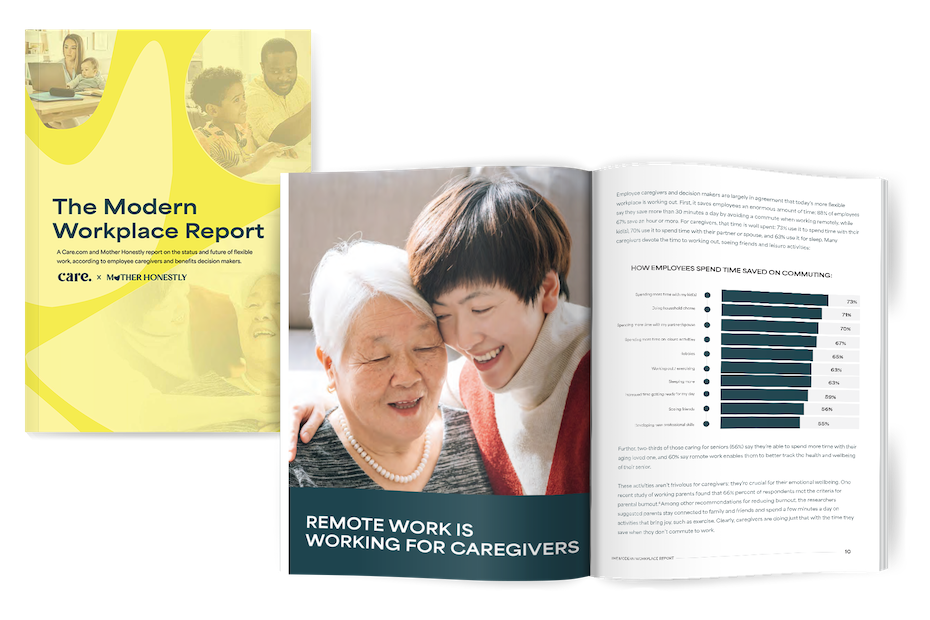 About this report
Workplace experts agree we're in the midst of a remote work revolution, but many concerns remain about the future of flexibility in the office: Namely, is remote work sustainable, and how does this new paradigm impact women, who make up the majority of primary caregivers?
The Modern Workplace Report answers these crucial questions, and more. Together, Care.com and Mother Honestly surveyed 1,000 employee caregivers and 500 C-suite executives and benefits decision makers to assess how remote work has truly impacted working caregivers, and in turn, their employers. In this report, you will learn:
How remote work has improved quality of life for employee caregivers and employers;
How remote work has impacted productivity for caregivers, according to employees and employers;
How remote work has leveled the playing field for career advancement for women and men, and reduced gender inequity in the home;
And how employers can implement effective remote work policies.