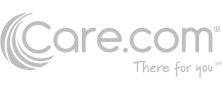 At Care.com, we realize that cost of care is a big consideration for families. That's why we are offering an estimate which is based on an average of known rates charged by similar businesses in the area. For actual rates, contact the business directly.
Details and information displayed here were provided by this business and may not reflect its current status. We strongly encourage you to perform your own research when selecting a care provider.
My name is Ruth, and I provide in-home child care services to Round Rock and the surrounding areas. I have been running my small in-home daycare since 2007. I like to consider my home a home away from home; a place where your child can feel safe, loved and nurtured.

As a parent of three wonderful children, I know it can be difficult to leave your infant in someone else's care and be confident that your baby gets the same care and stimulation you would give him/her. Here at Ruth's ABC Childcare (my in home childcare), I provide much more than just a babysitting service. Your child will receive exceptional quality childcare while in my home, and obtain the one-on-one time they would receive at home with a private nanny. My home is safe and I provide a very warm home-like environment where your child can play and enjoy being a kid; and have early experiences that last a lifetime.

Your child will enjoy:
*Balanced meals (Nutritional Meals)
*Developmental Domains
*Inside - Outside activities
*Story Time & Fun time
*Crafts
*And lots of TLC

Please Note: My home is a License home with the state and the department of family and protective services. I am CPR and First Aid certified.

Hours of operation Monday- Friday 6:00 a.m.-5:00 p.m.
Please e-mail me.


SE HABLA ESPANOL!!!!
LICENSING INFORMATION
State license status: Full Permit
(Care.com verified on 2/22/2022)
This business has satisfied Texas's requirements to be licensed.
For the most up-to-date status and inspection reports, please view this provider's profile on Texas's licensing website.
Licensing requirements typically include:
Complying with safety and health inspections
Achieving the required levels of educational training
Maintaining a minimum caregiver-to-child ratio
Other state-defined requirements
Hours
| | |
| --- | --- |
| Monday : | 6:00AM - 5:00PM |
| Tuesday : | 6:00AM - 5:00PM |
| Wednesday : | 6:00AM - 5:00PM |
| Thursday : | 6:00AM - 5:00PM |
| Friday : | 6:00AM - 5:00PM |
| Saturday : | Closed |
| Sunday : | Closed |
Cost & Availability
| Class Type | Rate | Rate Type | Availability * |
| --- | --- | --- | --- |
| Toddler | $ 350 | per week | 1 |
| Infant | $ 350 | per week | 1 |
*availability last updated on 08/23/2022
Full Time (5 days/wk)
Part Time (1-4 days/wk) 02/16/2022
From the moment we met Ruth, our minds were at ease about leaving our daughter in her care. She made a big effort in helping to ease the transition to daycare for both us and our daughter. She is always reachable and provides updates and photos throughout the day. She really cares about our daughter's development and puts in the work to help her with what she needs. We are very grateful we can go to work with our minds at peace that our princess is being well taken care of and is enjoying herself. 02/11/2022
Before finding Ruth's ABC Childcare, our daughter went to a bigger center and cried every time I dropped her off. The very first week at Ruth's, she couldn't wait to get inside and play with her friends! Knowing that she was happy, well cared for, learning and thriving - we knew right away that we had found the best of the best with Ruth and her family!!! 02/08/2022
Our son loves Ms. Ruth (especially) and the other caregivers there, he is excited to go to daycare each day. Ruth has been taking care of our son since he was just 3months old and we honestly couldn't have asked for a better experience in finding Ruth's ABC Childcare. We are able to hand over our baby and go to work without worrying about him and knowing he is in good hands; that he will be loved and well taken care of. That kind of peace of mind is absolutely priceless. 02/07/2022
My daughter (now 2 1/2 yrs old) has been going to Ruth's ABC childcare since she was 13 weeks.

I work in healthcare so it's great to have the flexibility to drop her off as early as 6am on days when I have to be at the hospital early.

I get pictures of her day, get a debrief on what she did, what she ate, and how she napped.

There's great communication.

Highly recommend. 02/07/2022
Ruth cared for my baby boy for several months, from the time he was 11 weeks old. Everything about our experience with her was wonderful. He absolutely hated car rides, however, despite his crying the whole drive there every morning, as soon as my husband would pull up to her house, he was always smiling away and so happy to be there. This was so great to see, as it's very hard to leave such a young child in someone else's scare, not really knowing what goes on behind closed doors. You could tell she truly loved and cared about him and that was so wonderful to know. Unfortunately, due to my work schedule change, we had to move our boy to another daycare, otherwise he would have stayed there until starting him kindergarten! The new center is great, but very different and less personal than the care with Ruth's ABC Childcare. 02/05/2022
I cannot say enough about how much I appreciate Ruth! She has cared for my son since he was only a couple of months old. She is so thorough and mindful with my kiddo! I couldn't imagine my son being anywhere else! They say kids always have the most sincere and honest responses. I ask him every morning if he's ready to go see Ms. Ruth. He always says, "YES!!!" Then, grabs my hand and walks me to the door!!! He loves Ms. Ruth! 02/03/2022
Ruth's ABC Childcare is excellent! She has cared for both of our children since they were only a few months old. We have been most impressed by how much she genuinely cares about our kids. Additionally, all of her family members who interact with the children in any way are so kind and good with them. I recommend Ruth's childcare services without reservation. 01/31/2022
My son has been going to ABC childcare for over a year, and I can honestly say she really loves and cares for the children left in her care. She's very patient and kind. My son absolutely loves her and her family and I'm so thankful we found someone as caring as her. 01/29/2022
Ruth's ABC Childcare is amazing! I highly recommend bringing your child (children) here. My daughter and son both go here and they come home full of life, so happy and well taken care of. As my daughter always says "it's so much fun, can't wait to go back". She has an amazing heart full of love and kindness and she is the most gentle and patient person I have ever met! They are learning and growing so much here, is amazing to see! I'm so thankful for Ruth and so glad we found her!
05/24/2020
My daughter went to Ruth's for 7 months and we love her ! My daughter was always taken care of and loved her the first time we met her. She always came back with something new learned. I recommend Ruth's ABC Childcare to anyone looking for an in-home daycare ! 08/24/2019
This is a follow up review after 1.5 years at Ruth's. She has made my daughter a better person. Here Is an example.

One day I was upset with my little one, suspecting she played with my key without permission and lost it. I almost lost temper and she pat my face gently and said " be nice." She is soooo sweet that I immediately got back my sane. I know it is how Ruth does when kids lose their temper and my daughter has learnt how to control herself and pamper others. She is only 2 years old.

Ruth is really the best for your kids in this area. You won't get any better from the fancy chain day cares. Just give her a call and you will feel it after talking to her.
07/26/2019
Ruth has become like family to my son and our family. We relocated to Austin and searched for daycare options for our, then 8 month old, son. He had never been to daycare and we were so nervous about where we wanted to send him. When we met Ruth we instantly felt at peace and our son instantly gravitated to her. He's been going to her since March and he loooooooves him some Ms. Ruth. I love seeing how happy he is when I pick him up and how happy he is when he's getting dropped off. She's amazing with children, she treats each child like they are her own. Her house is always clean and my son is always well kept when I pick him up. Lastly, she communicates so well with my husband and I as parents, sending us pictures, and updates. And going above and beyond for our son's birthday. It was so sweet! I could go on and on about how much I love Ruth, my only wish was that we found her sooner! 07/18/2019
I'm so blessed to have found Ruth's ABC Childcare. Ruth's been taking care on my little girl since she was 3 months. I started looking for childcare when I was only a few months pregnant. Interviewed a handful of childcare's and always left crying. The moment I met with Ruth I had that feeling you get when you know your doing the right thing. I felt relieved knowing my baby was going to be in a loving home and that Ruth was going to take really good care of her. My daughter in now 13 months and she loves going to Mrs. Ruth's house. Sometimes it's hard to get her to come home with us when it's pickup time. Ruth is amazing and I'm glad she's part of our lives. Thanks Ruth for all that you do. 07/11/2019
I can't thank Ruth enough for providing care for my baby. I'm VERY particular about where my children go, like I typically stalk them and sit with them for a couple hours a day for a couple days.

When I first went for my interview my son was having the worst day, poor guy, he literally cried the first 10m as I tried to comfort him, after that I even tried breastfeeding him which typically works wonders. I tried to convince her he was typically not like that, which is true. Then Ruth and her mother took him and he was rocked to sleep in comfort. Which was amazing, because I had been the only one caring for him for his first 4 months. After that, I knew he was in good hands because this was a caregiver who actually cared about her kids.

You can typically tell when someone is in this business for the money, and that's not the case with Ruth. I know that she has the kids best interest at heart. Plus, has an amazing ratio, which I'm always concerned about.
07/10/2019
Miss Ruth is an absolute angel, she has become an extension of our family. She's welcoming and encouraging to the kids. My sweet baby girl comes home smiling and ready to go back every day!!! 05/05/2019
My son was at Ruth's ABC Childcare for 2 years before going to daycare center. Ruth cares about the wellbeing of each child with meticulous detail. She potty trained son in about 1 month. Her space is clean and organized and there are a ton of fun things for the kids to do. My son still talks about Ruth to this day. Highly recommended
04/25/2018
We are so happy that we found Ruth to help us care for our baby!

I never thought I would use a home daycare provider, but we were desperate to get our baby out of a big daycare center that was making our baby sick and miserable! We found Ruth, a licensed in-home provider who lovingly takes the care of the children in her home, which comes through in the way she cares for our baby. It has made a night and day difference for us! Our baby put on weight, his eczema resolved and he was sleeping so much better withing days after we switched.

Ruth is such a professional and has such a great rapport with kids. My baby doesn't want to let her go when we pick him up at the end of the day! He is happy, well fed and well rested. All of her children are content and happy when I visit, no screaming or crying! They are healthy too! Ruth takes very good care of the space used for the children, and they have outside time each day. She even occasionally sends pictures which is such a gift!

We love her and cannot imagine our life without her. You would be lucky to have her help with taking care of your baby! 04/23/2018
I read the reviews before reach out to Ruth. I have visit literally ALL day care centers and family daycares around my house (more than once for some places), and decided that Ruth is the best option. I talked with her three times before the decision and she answered all my concerns patiently. This is definitely the right choice.

Ruth is very patient and loving. My little girl starts at 6 month old and has been happy there. She is my only child and now she has a loving care provider and some 'siblings' outside home. Everyday when she enters Ruth's door, she completely forgets about me and happily joins the kids there. Ruth carries her often and even carries her to sleep since she needs to be hug during sleep in daytime. She also eats more with Ruth. I know she is well taken care of at Ruth's.

Although learning is not important for small babies (love and care are more important), I am glad that my baby has a good learning environment there as well. Ruth teaches her how to hold bottles, how to stand up, potty train in the future, and they read every day (which is important to me). They speak both Spanish and English. Research shows that kids develop language sensitivity before 2 year old, so accessing to more languages at this young age goes to a long way.

Overall I am sure your child will be happy with Ruth too. :) 11/07/2016
My daughter has been attending Ruth's ABC Childcare for the last year and a half and we couldn't be happier. Ruth is an exceptional childcare provider! Ruth's number one priority will be your child while they are at her house. She always wants to know any updates about my daughter when I drop her off and fills me in on the activities of the day upon pick-up. There are lots of fun activities for the kids inside the house, as well as outside. Ruth has a very sweet demeanor and is always patient. I highly recommend Ruth's ABC Childcare! 10/10/2016
Ms. Ruth has been a blessing to our family. We were referred to her by our friends whom had used her service. We couldn't put our daughter at the traditional daycare since she was still eating formula and bottle fed despited of her age, which was 18months. Not to mention she was also a very picky eater. We were so glad to find out that Ms. Ruth wanted to accomodate our child needs and eventualy teached her to eat and drink using regular utensils, which she did. Ms. Ruth also pays attention to details in terms of our daughter's health and food intake. She keeps us update with what is going on with our daughter during the daycare time as well. We are really satisfied with Ms. Ruth's service and highly recommend her to everyone. 10/10/2016
My son has been to Mrs. Ruth since he was 7 weeks old and he's now almost 2. She is amazing and we love her. Especially my son, he's always happy to see her and ready to go into her arms, that says a lot. Being a first time parent and leaving your child at daycare was very scary, but not with Ruth. She kept me posted from day one, texting me during the day with pictures of my little guy, happy and playing. You couldn't get that kind of attention at a school. She is always there for us when we have any questions or concerns. Her home is safe, clean and welcoming. I truly believe she is a blessing to any family looking for someone to care for their little one. 01/25/2016
As everyone else has mentioned, we can consistently count on Mrs. Ruth's home to be a warm, very clean, and safe environment. We've been very, very, happy with the care Mrs. Ruth has provided for our daughter Lilli. Here's a small example of the outstanding care, attention and professionalism that Mrs. Ruth provides: we had Lilli at one of the local daycare schools and had struggled for months with potty training. We were at our wits end - not only were we not making progress but we seemed to be digressing. Well, literally within a week and a half of enrolling Lilli with Mrs. Ruth, to our amazement, she was fully potty trained!!! We would not hesitate to whole heartedly recommend Mrs. Ruth to anyone!
01/14/2016
Ms. Ruth is the best!!!! My son started going to her at 4 months old and it was a complete blessing that we found her. She has been the best thing for him. Her home is so welcoming warm and super clean. She gives the babies and children the best care that anyone could ask for. If you need updates she will email you and if she thinks there are any problems, she contacts you right away. I feel like she has made my son a better child with her discipline and warm caring heart. Thank you for everything Ruth! 10/01/2015
My daughter came to visit and she got very sick and I had to go back to work so I had to find short term day care for her 14 month son. I call Ruth and she was able to take him right away. She was very willing to work with us and my daughter's son had a great time at her place playing with the other children. I would definitely use her service again. Thanks, Allison
09/29/2015
My son started Ruth's at 8 months old and had not been in childcare before that point. It was a big adjustment for him and I cannot say how incredible Ruth was in her patience and dedication to creating a safe space so he could get comfortable and have a great time away from mom and dad. He has been in her care for 18 months and I have been thrilled with her warm care through lots of developments and changes. Ruth's has been a safe, happy, secure, loving, playful, exciting, place for my son to grow! 11/10/2014
Ruth is an amazing childcare provider. Finding someone to care for my infant daughter when I returned to work after maternity leave was a daunting task. As with any mother, I wanted to find someone that I could trust and that I could be certain would provide my daughter with the love and care that she would receive at home. I knew I had found all of this and more in Ruth after meeting her for the first time. She is a very kind and positive person, with a great wealth of knowledge and expertise in childcare. The first day I had to part with my baby girl was tough on me, but Ruth made me feel at ease and reassured. My daughter has received the best care from Ruth and adjusted well. I was fortunate to take a new job opportunity with reduced hours and flexibility that will allow me to have my daughter home with me and that is the only reason why we are taking her out of Ruth's daycare. Ruth has been an absolute blessing for our family and we are forever grateful for the care she gave our daughter and the reassurance she provided us as parents. If you are looking for someone to truly care for your child while you go to work, you need not look further than Ruth's daycare. She truly is the best! 08/24/2014
For almost a year my daughter had been in and out of daycares, I could never find a day care that didn't see my daughter as just another number, and another tuition, and there were days I was convinced she didn't eat enough, or nothing at all, she would come home starving, dirty, and in a pitiful mood, and I learned there were constant teacher changes within her classroom. That's when I started searching, and found Ruth's in home daycare. That's when I finally saw an absolute phenomenal difference in my daughter within one week. My daughter was so happy, she loved Ms. Ruth, when I would pick her up in the afternoons she would run back in, "like I was too early".... She was always so happy. Ruth is truly a caregiver that loves kids and their well being.
When I would drop my daughter off in the mornings, I knew when I was at work she was being well taken care of, she had a good meal, and an awesome environment.
Due to my current work schedule ( I will temporarily be deployed out of the area) my daughter will have to be withdrawn and taken care of by my parents, and though she will be in good hands with my parents, it saddens me tremendously to have to leave Ms. Ruth. She was truly a blessing in our families life, and most importantly my daughter's life. I know that no matter what I will keep a close relationship with Ms. Ruth, because she is such an amazing person.
I strongly recommend if you are looking for the best in home day care for your child, you contact Ms. Ruth, her in-home child care is with NO DOUBT, a home away from home.... That is exactly how I felt when my daughter attended her in home day care. We will really miss her, but will definitely keep in touch. 06/02/2014
My family recently moved to the Round Rock area and found ourselves scrambling to find childcare for our 18-month-old daughter. Since she had primarily stayed home in the past, we knew it would be a challenge to find a caretaker with whom we would feel comfortable leaving our little one full-time! Thankfully, Mrs. Ruth had an opening and saved the day!

From the first time we met Ruth and toured her home, we knew we had found someone very special! Our daughter felt comfortable with Ruth right away, and we were impressed by the clean, organized, fun environment she had created for the kids. The indoor learning and play area is neat and stocked with stimulating toys and books, and there's a beautiful outdoor space with age-appropriate play equipment.

I feel secure leaving my daughter with Ruth every day because I know she's being nurtured, taught, and well fed! Ruth consistently demonstrates a patient and kind demeanor with the children. She also keeps them on a consistent schedule each day for meals, play, teaching time, naps, etc. I love the way Ruth provides healthy homemade meals and snacks, and I appreciate that both English and Spanish are spoken in the home.

Ruth communicates with me daily about my daughter's progress, activities, and behavior. She possesses a great deal of knowledge and insight about children and their development. Ruth has been a valuable resource to me as a first-time parent, and I am extremely thankful to her for the excellent care she provides to my child. I recommend that anyone looking for childcare in Round Rock contact Ruth to find out for themselves what an extraordinary service she provides! 02/13/2014
After moving to TX in the summer I was offered a job on a Thursday and was expected to start on the following Monday. As you can imagine I was having a mini panic attack because I did not know what to do about child care for my 22 month old. I was EXTREMELY lucky to have found Ruth. Right after meeting with her I had such a good feeling and my daughter warmed up to her right away. I felt confident Ruth would take care of her and be the best provider I have had for my daughter.

She feeds the kids different healthy meals, reads, sings, plays, and speaks Spanish with them. She communicates very well with me every day. She has a very clean, safe, and organized home.
Ruth has been the most wonderful day care provider for my daughter and I trust her 100%. I have the choice of taking my daughter to the day care provider that my employer provides and say about $400 a month. However I choose not to because my daughter is so happy at Ruth's and I have a piece of mind. I would recommend her to anyone. 02/13/2014
Ruth has definitely been a blessing to our family! My 12 month old son started at a daycare center in November and was literally sick for 2.5 months straight. My husband and I were exasperated and knew we had to make a change. I had heard great things about Ruth and was delighted when she had an opening for us. Ruth truly goes above and beyond the call of duty. My son loves Ruth and has flourished under her care. She is nurturing, compassionate, diligent, professional and full of knowledge. She is great at communicating my son's needs. And on top of that, he has not been sick one day since being with Ms. Ruth. I would recommend her without hesitation. Ruth's ABC Childcare has been awesome!!
01/27/2014
Miss Ruth means the world to my family and I. She is so wonderful with both my children. My daughter has been going to Ruth's ABC Childcare for 9 months now and my son, born in November, was welcomed with open arms.
It eases my mind, so much, to know that my children are with someone that treats them like her own children. My daughter lights up when she sees Miss Ruth.
I recommend Ruth's ABC Childcare anyday. With Ruth you know your children are getting the love and attention growing kids need.

Heather O. 05/31/2013
I brought my daughter Audry to Ruth for the first time when she was only 3 months old. When my daughter warmed up to her immediately, I knew she was in perfectly good care. Before Audry started, Ruth and I sat down and discussed in detail all of the baby's habits, sleeping and feeding schedules. I felt comforted knowing that my daughter would recieve just about the same care at daycare that she does at home. I know that Ruth is experienced because I've watched her interaction with children, and she is vigilant when it comes to expectations with Audry's develpmental milestones. What truly speaks volumes about Ruth's ABC Childcare is that there is an open door policy. This has been comforting for me as I know that Ruth is giving great care the minute you drop off your child to the minute you pick him or her up. I love Ruth and I strongly recommend her!
05/30/2013
My son absolutely loved Ms. Ruth! He always had fun and was always learning. He was always very safe and loved with Ms. Ruth. We very much appreciated the small, clean setting, not to mention that he loved the snacks and meals. I strongly agree with the reviewers before me regarding my son's care under Ms. Ruth. I feel extremely thankful to have had Ms Ruth in our lives. When I decided to be a stay at home mom, I knew I had big shoes to fill! 05/29/2013
We have 2 children, now ages 5 years and 22 months, that both attended Ruth's ABC Childcare. My oldest child was with Ruth from the time he was 6 months old up until he was 4. He loved going to "Mrs. Ruth's" and we are so thankful that he was able to spend so much time with such a wonderful caregiver. Ruth really treated our kids like they were part of her family. We felt comfortable and confident with our children in Ruth's care. We eventually transitioned our children to a traditional preschool center, only to give our oldest some exposure to a structured classroom environment in order to get him ready for kindergarten. While the kids were younger, I was glad that they were able to be in an 'in-home" environment vs. larger center based care. With Ruth where they were exposed to fewer kids and fewer germs and she offerred a good environment for them that was also very close to our home! Ruth was a real blessing to our family and we would recommend her for anyone seeking childcare in the Pflugerville/Round Rock area. 05/29/2013
Dear Parent:

I simply cannot say enough about Ruth and what she has meant to me and my son, Aiden. My son started going to Ruth when he was just a few months old - he is now just over a year. I am a first time mom and have a hard time trusting anyone with my little man. When my son is with Ruth, I don't have a worry in the world as I know he is being well taken care of and getting the upmost love he deserves. I constantly ask her for advice/next steps I should be taking with my little one. She is a true expert and professional.
This is obviously evidence of our deep trust in Ruth to care for my son. She truly treats him as if he was her own and she shares such a special bond with him individually. Ruth has done so much more than merely supervise Aiden. She has taught my son how to crawl, walk, clap, dance, point, drink out of a Sippy cup, blow kisses and be gentle with others. These are just a few things. Even these small things such as clapping, may sound so little...but with a mom who works and travels such as myself, it is nice to have someone fill in the gaps as Ruth has done.
In addition to the child care she provides, Ruth prepares healthy meals for the children - breakfast, lunch and two snacks. When Aiden was under a year, she obviously had to feed him baby food (in which I provided), but now she provides him with all meals as he has moved on to solids. She reads the children books and has a large back yard for them to run and play. She is also very thoughtful, and has the children create crafts for Mother's day, Father's day, Halloween etc... These are always fun to get when you have a little one.
My husband and I are thinking of having our second baby soon so we can be sure to have Ruth as our caregiver. I highly recommend Ruth's ABC care for your child care needs. I know that your child would love her as much as mine does, and that you would never be disappointed in her services. Please feel free to contact me if I can be of further questions.

Victoria 512.413.3177 05/23/2013
Ruth has looked after my son ever since he was only a few months old. When I had to go back to work after my maternity leave, although I was sad to leave him, I knew that he was in excellent care. She is clean, organized, diligent and I know that she genuinely cares about him. She reads books, teaches and I can see how this has helped with his learning. He is 3 years old now and has been in Ruth's care ever since. I love her and am glad to have somebody so trustworthy. 04/30/2013
Ruth is probably one of the kindest, caring, loving, child care professional I have had the pleasure of being associated with. Ruth kept my grandson for two years, during that time he learned so much, plus Spanish, he was 2 when he first started and the only reason he left at 4 was to attend Pre-K because he was ready for it and a lot of that had to do with the care he received with Ruth. She is also very flexible and fair, I could always count on her, she even took care of him above and beyond when needed. If you are looking for a safe, loving, caring environment for your child including learning then I highly recommend Ruth for anyone who has concerns when it comes to someone else looking after their precious cargo.

AAAAAA+++++++ 04/28/2013
Hi ,My name Blanca.I always take my son,Matthew,to Ruth's childcare. Every time I need my son to be taken care of,I know I can count on them.My son is happy when I drop him there and happy when i pick him up.He is always surprising me with new things that he learns while being taken care of.
Join free to contact this business
The email address on your Facebook account does not match your Care.com account. Please log in with your Care.com credentials and link the accounts in the 'My Profile & Settings' page.
or
Join free today
Sign up now! It only takes a few minutes.
What services do you offer?
Last, but not least...
Fill in the blanks to create your account.
Thanks—you're almost there.
Create your login below.
Care.com is the world's largest online destination for care. We connect families with great caregivers and caring companies to help you be there for the ones you love.
Care.com does not employ, recommend or endorse any care provider or care seeker nor is it responsible for the conduct of any care provider or care seeker. Care.com provides information and tools to help care seekers and care providers connect and make informed decisions. However, each individual is solely responsible for selecting an appropriate care provider or care seeker for themselves or their families and for complying with all applicable laws in connection with any employment relationship they establish. Care.com does not provide medical advice, diagnosis or treatment or engage in any conduct that requires a professional license.
Care.com and "There for you" are service marks or registered service marks of Care.com, Inc.
© 2007-2022 Care.com, Inc. All rights reserved.