Northville Day Care
Search by location, read reviews, and find the perfect Northville daycare for your family today!
38880 W. 6 Mile Rd.
Livonia, MI 48152
Established in 1984
KinderCare Learning Centers is the leading provider of child day care and education. Age-appropriate programs and a staff of dedicated teachers ensure that children get the positive learning experienc...
More >


16635 Ridge Road
Northville, MI 48168
At The Learning Experience Academy of Early Education, we believe that caring for and educating children is a noble and enriching task. We are more than just a child care center. We pride ourselves on...
More >

15225 Haggerty Road (5 Mile & Haggerty Road)
Plymouth, MI 48170
Established in 1999
Since they were founded, Tutor Time Child Care-Plymouth Township has been serving its customers with high quality day care programs such as an infant program (6 weeks-12 months) and toddler program (1...
More >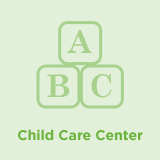 2019 Downham Dr
Wixom, MI 48393
Established in 1990
No Place Like Home Childcare offers a warm and nurturing environment for children to grow with... Our mission each day is to have your child look forward to being with us tomorrow. We offer the sunsh...
More >