Newark Day Care
Search by location, read reviews, and find the perfect Newark daycare for your family today!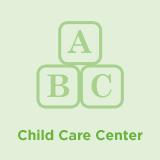 342 Hackberry Drive
New Castle, DE 19720
Established in 2013
Hi! My name is Jennifer and I'm the owner of Little Laughters a Licensed home-based child care. I care for infants 6weeks-12yrs of age. I believe that Laughter and Learning is key. I offer a safe envi...
More >