Find Home Care Services and Home Care Assistance in Tucson, AZ
Review local home care services and home care agencies to find the perfect caregiver for your aging loved one.

1670 N. Kolb Road
Suite 250
Tucson, AZ 85715
Established in 2004
Comforcare Home Health Care Company is a full service care company. We take care of all ages and provide assistance with bathing, dressing, feeding, meal preperation, transportation to appointments, ...
More >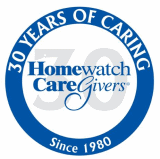 3483 W Courtney Crossing Ln
PO Box 89952
Tucson, AZ 85741
Established in 2010
"Homewatch CareGivers is one of the world?s oldest and most trusted provider of customized in-home care services, offering reliable, compassionate, and highly skilled in-home care for people of all ag...
More >

Mary combines years of experience supporting families on a local and national level with her passion for senior care.She draws inspiration from when her parents needed care and when her parents fell ill.

Mary is a licensed clinical social worker with a Master of Social Work from Simmons College School of Social Work.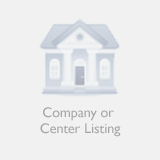 400 S Broadway Place
#1263
Tucson, AZ 85710
Established in 2008
Client care is our #1 priority. By customizing your non-medical needs, a schedule is formulated to enhance a comfortable, healthy lifestyle. We provide an affordable alternative, which allows clients...
More >


1239 East Prince Rd
Suite A
Tucson, AZ 85719
Established in 2011
CareMinders® Home Care is dedicated to enhancing the quality of life through delivering compassionate skilled and non-medical care to clients at home by a trained and dedicated staff who continuously ...
More >

1-855-490-8663
Or Request a Call:
Senior Home Care Agencies Near Tucson