Danville Day Care
Search by location, read reviews, and find the perfect Danville daycare for your family today!
A daycare center can be a great option for your child if you:
Need care 20+ hours per week & have a monthly budget of $500 or more
Want a more social & structured environment for your child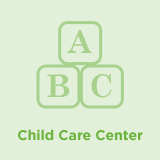 5813 Arthur Drive
Pleasanton, CA 94588
Established in 1990
Warm, loving, caring environment for children ages 0-4. Licensed family day care with over 20 years experience.

6837 Amador Valley Blvd
Dublin, CA 94568
Established in 2010
Little Genius Montessori provides a loving and caring environment for children ages 2 to 6 years old in our Preschool, Pre-Kindergarten, Kindergarten, and Extended Child Care programs. We are located ...
More >