Danville Day Care
Search by location, read reviews, and find the perfect Danville daycare for your family today!
A daycare center can be a great option for your child if you:
Need care 20+ hours per week & have a monthly budget of $500 or more
Want a more social & structured environment for your child
3427 Loreto Drive
San Ramon, CA 94583
Established in 1989
My name is Kim Mock and I have been a licensed daycare provider for over 23 years. I have two aids who are both fingerprinted, first aid/CPR certified, who also have many years of experience. My daugh...
More >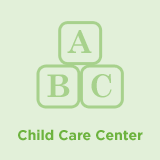 2949 Moreno Ave
Pleasanton, CA 94568
Established in 2009
Warm, loving environment and a place where children can participate in hands on curriculum that stimulates and fosters their own individual development. I have 10 years of experience with children...
More >
6908 Doreen Ct
Dublin, CA 94568
Established in 1993
Loving home based Christian family Daycare has openings for one full time infant, (3mon to one year) and one full time toddler, (1-4 yrs) I am a licensed daycare provider who has been providing lo...
More >