Wilmington Day Care
Search by location, read reviews, and find the perfect Wilmington daycare for your family today!
A daycare center can be a great option for your child if you:
Need care 20+ hours per week & have a monthly budget of $500 or more
Want a more social & structured environment for your child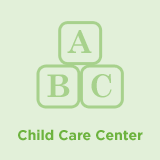 342 Hackberry Drive
New Castle, DE 19720
Established in 2013
GRAND OPENING! My name is Jennifer and I'm the owner of Little Laughters a Licensed home-based child care. I care for infants 6weeks-12yrs of age. I believe that Laughter and Learning is key. I offer ...
More >