What families and caregivers need to know about the CARES Act
Legal pay is necessary for employees to receive stimulus payments or unemployment benefits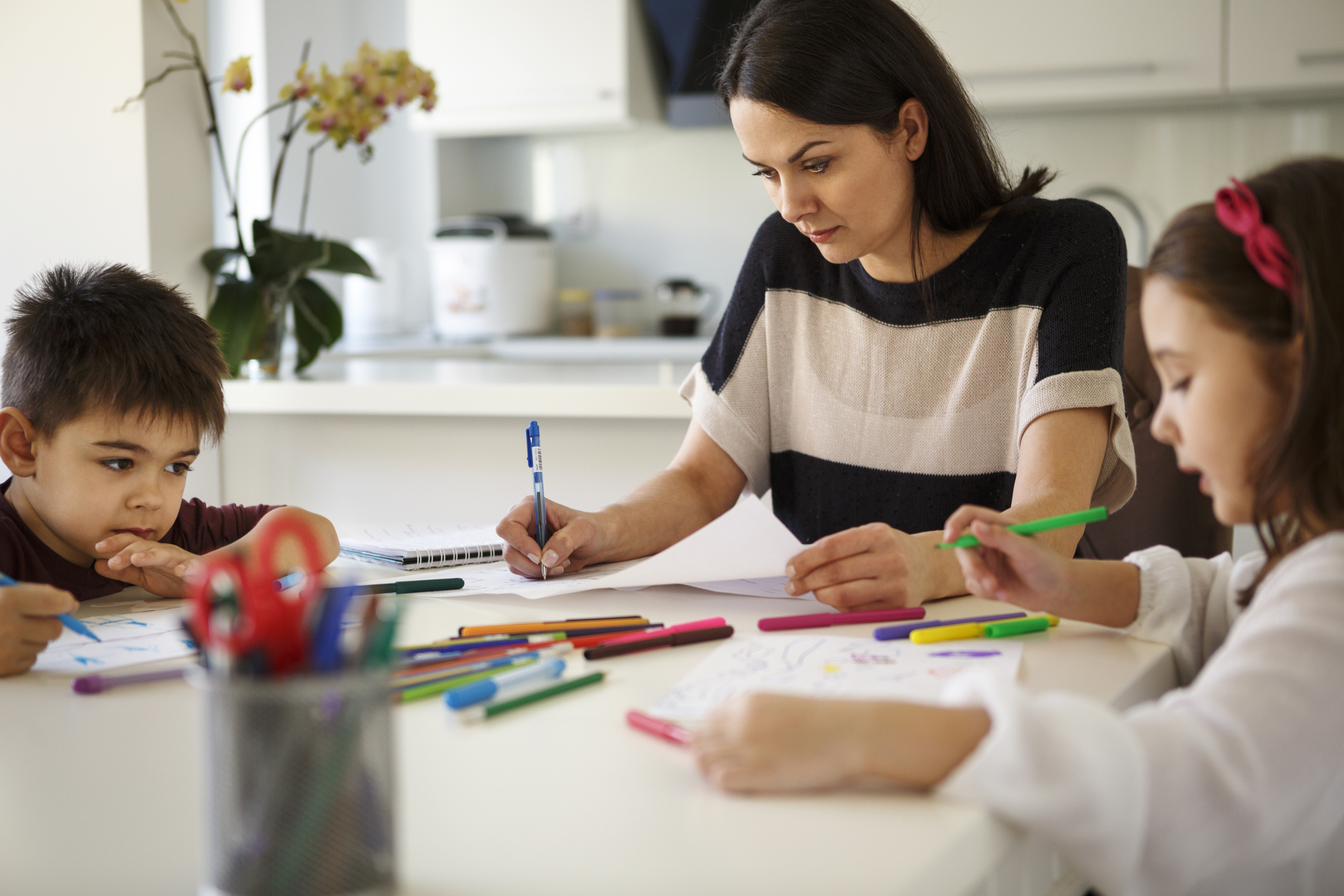 Updated
In an effort to help individuals and businesses cope with the effects of the COVID-19 virus, Congress recently passed the Coronavirus Aid, Relief, and Economic Security Act — or CARES Act. The law itself contains quite a bit of information that pertains to normal businesses, but for household employers and their nannies, senior caregivers or other domestic workers, only a couple of items stand out.
"The most important aspects of the CARES Act for families and caregivers to be aware of are the expansion of unemployment benefits and the stimulus payments that are included in the law," says Eva MacCleery, Director of Care.com HomePay. "Both of these financial safety nets can be very beneficial to those that need it, but caregivers need to be paid on the books in order to receive them."
See the benefits of using HomePay for your legal pay needs
Here are the details of each of these benefits and what you and your caregivers need to know about them.
Expanded unemployment insurance benefits
According to the CARES Act, if your employee has to be let go from their job due to COVID-19 concerns, they may qualify for expanded unemployment benefits through the state. Specifically, the CARES Act allows employees to collect $600 per week, on top of the financial assistance the state provides, for up to four months.
Additionally, the CARES Act extends the maximum amount of time your nanny or caregiver can receive unemployment benefits by 13 weeks. The current maximum varies by state, but most states already allow for approximately 26 weeks of unemployment benefits, which will now increase to approximately 39 weeks. If your nanny or caregiver is being paid on the books, they should be able to access these benefits if they need them.
Stimulus payments for individuals
To help workers make ends meet, the CARES Act also provides a one-time payment of up to $1,200 ($2,400 for married couples filing jointly), plus an additional $500 for each child. You may have heard this referred to as a "stimulus check" or an "economic impact payment." There are a few qualifications your nanny or caregiver must meet to receive this payment:
Your employee must earn less than $99,000 annually in adjusted gross income ($198,000 if married).

For every $100 above $75,000 ($150,00 if married) your employee earns, their payment will be reduced from $1,200 in $5 increments. This is the reason for the $99,000 earnings cap.

Your employee must have a Social Security number.

Your nanny or caregiver must have filed a 2018 or 2019 income tax return so the IRS knows what their adjusted gross income is.
The final bullet point is very important because if your caregiver was not paid on the books, they will not have received a W-2 to file their personal income tax return and will be ineligible to receive this financial assistance.
If you had a nanny, senior caregiver or other household employee working for you last year and did not pay them on the books, reach out to HomePay for help. We'll get you caught up on your household employment taxes and issue your caregiver a 2019 W-2 so they can file their taxes. We make this process very efficient for families and you'll be set up to continue paying your caregiver legally for 2020 and beyond.
Additional Resources:
Get started with HomePay!
Already enrolled with HomePay? Log in
First things first—have you hired a caregiver?
If you're seeking a caregiver or a care job, visit Care.com
What type of caregiver have you hired?
Have you already made any payments to your caregiver?
If you've made payments, we'll help you track them and we'll provide your employee with pay stubs.
We'll help calculate the taxes in your state.
What type of caregiver are you planning to hire?
When do you expect to hire someone?
How many hours do you estimate your caregiver will work?
We'll help calculate the taxes in your state.
Great! Now set up your log in to get things going.