How Can Accountants Help Clients Who Are Household Employers?
What CPAs need to know to advise clients who have hired nannies or other caregivers.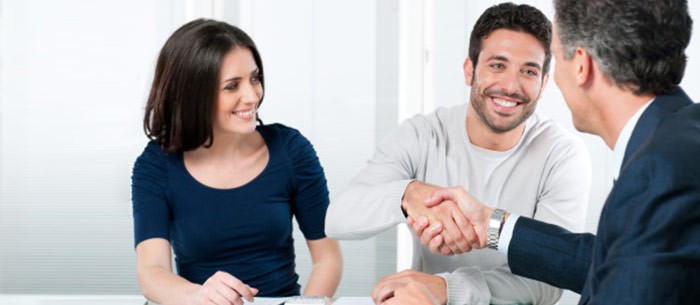 Updated
Accountants deal with all kinds of questions from clients who want to make sure their financial decisions are sound. One of the more complex situations for a typical CPA is when clients hire a nanny, housecleaner, driver or even a pet sitter and instantly become household employers. There are many tax laws and filing deadlines -- and it's your job to know about them.
Here are eight steps to keep in mind.
Suggest Specialists
Household employer requirements might not be your specialty, so have a few referrals up your sleeve. For instance, questions about having workers' compensation insurance, health insurance or additional car insurance may come up, and your clients will be grateful to receive guidance to experienced insurance agents.

"I recommend clients get educated as to what is expected of them and that they speak to a specialist," says Lewis Weinstein, founder and president of Generation Tax. Accountants who don't specialize in nanny taxes can refer clients to a a company that offers comprehensive household employer payroll and tax services like Care.com® HomePaySM.

Share this article on Do You Need Workers' Compensation Insurance?

Talk About Classifications
If you know your way around a Schedule H -- and other household employer information -- let your client know what his or her responsibilities are.

First determine who was hired and why, so you can assess if the person is an employee or an independent contractor.

"When you hire a nanny, you're an employer and you have to follow the requirements for hiring an employee," Weinstein tells his clients.

If a worker is paid more than $1,900 per year and meets certain criteria, such as using your equipment and reporting to your home at certain times (without a small business designation), that worker is an employee.

"The IRS has criteria which define if there is an employer/employee relationship," says Weinstein. "It's up to the employer to follow the necessary requirements and to file the necessary reports as is expected of an employer."

Read more about what's wrong with hiring a nanny as an independent contractor.

Make Sure Clients Know What to Do
Your client needs to do a few things to get going as a household employer. They need to apply for an employer identification number, so guide them to the IRS website to apply for one. They also need to file forms for new hires with their state's new hire bureau and verify their employee's eligibility to work in this country with a Form I-9.

Instruct Them on Tax Timelines
As a household employer, your client needs to have taxes filed regularly with the state and federal government. Let them know how you'll help them with (among other things) gathering the Form W-4 for their employee, filing their federal Form 1040ES and state tax forms, preparing the Form W-2 for their employee at year-end and helping file the annual Schedule H.

Follow this Nanny Tax Timeline.

Discuss Payroll Duties
Your client is now an employer and must have a payroll system that accurately tracks both wages and taxes.

"You can do yourself a huge favor by helping your clients create a spreadsheet that lists hours worked, gross pay, each tax withheld, net pay and the employer taxes they accumulate," says Stephanie Breedlove, VP of Care.com® HomePaySM. "This will significantly reduce the risk of making a mistake, which ultimately results in more work for you to fix it."

Clue Them in to Tax Breaks
If your client can take advantage of a flexible spending account at work or is eligible for the child and dependent care tax credit (IRS Form 2441), let them know how to begin the process that could save them thousands of dollars a year.

Mention Insurance
You may not specialize in insurance, but your client or their employee may need specific kinds for full protection. Will they need workers' compensation, liability insurance, health insurance, additional car insurance, etc.? Guide them to a good insurance agent who can assist with additional coverage.

Check out these tips on Do You Need Nanny Insurance?

Keep Up With the Laws
One of the toughest parts of being an employer is keeping up with the many changes to employment and tax laws that apply to having an employee. You're a great resource for your clients, so let them know you have their backs and will let them know of any new or changing laws that apply directly to them.
For more information about connecting with HomePay, check out our Partnership Overview.
Julia Quinn-Szcesuil is an award-winning freelance writer and a mom to two girls. She lives in Massachusetts and has written for local and national publications.
* The tax information contained in this article should not be used for any actual nanny relationship without the advice and guidance of a professional tax advisor who is familiar with all the relevant facts. The information contained herein is general in nature and is not intended as legal, tax or investment advice. Furthermore, the information contained herein may not be applicable to or suitable for your specific circumstances and may require consideration of other matters.
Get started with HomePay!
Already enrolled with HomePay? Log in
First things first—have you hired a caregiver?
If you're seeking a caregiver or a care job, visit Care.com
What type of caregiver have you hired?
Have you already made any payments to your caregiver?
If you've made payments, we'll help you track them and we'll provide your employee with pay stubs.
We'll help calculate the taxes in your state.
What type of caregiver are you planning to hire?
When do you expect to hire someone?
How many hours do you estimate your caregiver will work?
We'll help calculate the taxes in your state.
Great! Now set up your log in to get things going.