Pleasanton Day Care
Search by location, read reviews, and find the perfect Pleasanton daycare for your family today!
A daycare center can be a great option for your child if you:
Need care 20+ hours per week & have a monthly budget of $500 or more
Want a more social & structured environment for your child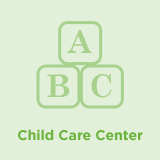 5813 Arthur Drive
Pleasanton, CA 94588
Established in 1990
Warm, loving, caring environment for children ages 0-4. Licensed family day care with over 20 years experience.

11925 Amador Valley Court
Dublin, CA 94568
Established in 2001
KinderCare Learning Centers is the leading provider of child day care and education. Age-appropriate programs and a staff of dedicated teachers ensure that children get the positive learning experienc...
More >

6837 Amador Valley Blvd
Dublin, CA 94568
Established in 2010
Little Genius Montessori provides a loving and caring environment for children ages 2 to 6 years old in our Preschool, Pre-Kindergarten, Kindergarten, and Extended Child Care programs. We are located ...
More >

4426 Gibraltar Dr
Fremont, CA 94536
Established in 2011
We provide a comfortable home environment for children as they participate in our kindergarten readiness program and peace of mind for parents through webcam observation and regular program involvemen...
More >