Oak Park Day Care
Search by location, read reviews, and find the perfect Oak Park daycare for your family today!
830 S. Addison Ave
Villa Park, IL 60181
Established in 1985
The Lily Garden Child Care Center provides full-time and part-time, year-round child care to children of all abilities. We serve children, six weeks through six years of age, in a nurturing environmen...
More >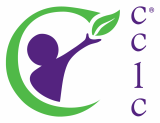 446 E. Ontario St., Ste. 150
Chicago, IL 60611
University Children's Center uses an exclusive educational program which provides unlimited opportunities for the development of the whole child. There's a unique curriculum for every age level, cente...
More >