How to Get Your Employer to Pay You Over the Table
If you're a nanny, babysitter or other type of caregiver, learn how to get your employer to pay you legally.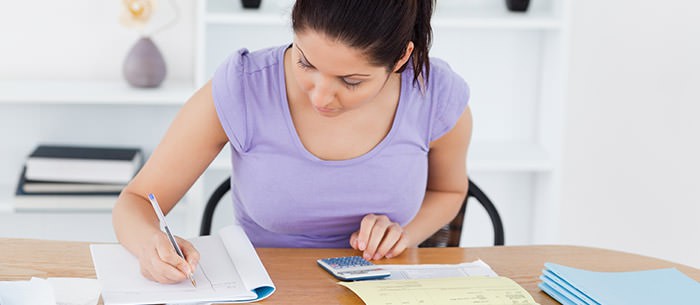 Updated
A lot of times families pay their caregivers without taking taxes out, thinking the extra money is doing you a favor. After all, you work hard and can use the extra money, right?
But what families might not know is that paying you without taking taxes out is not only illegal, but actually hurts you in the long run. If an employer pays you more than $1,900 a year, you both need to pay taxes. Learn about the 7 Reasons NOT to Get Paid in Cash »
But how can you get your employer to start paying you properly? Follow these eight steps.
Ask Them!
"A lot of it comes from families not knowing where to start," says Erin McNeill, board member of the Massachusetts Alliance of Professional Nannies. If you don't ask your employer to change, or bring the issue to their attention, they will think you are satisfied with how things are done.

Choose Your Words
"It is horribly nerve-wracking to bring up any financial issue with the people you work so closely with," shares McNeill. Remember your goal -- this is the right (and legal!) thing to do.

Begin by telling your employer that you have found some information that concerns you and you want to talk to them about it. Don't scare them, but just tell them, "I think we really need to do this," says McNeill.

Be Prepared
When you approach your family, have an understanding of what needs to be done. Share helpful articles on the process with them and give them a list of services that can walk them through the steps, like Care.com HomePay.

"Focus on the business side of it," suggests McNeill. Saying things like: "This just needs to be done." If you bring some idea of how to fix the situation and are prepared with relevant information, your employer will appreciate it.

Understand the Numbers
Use a tax calculator to help you both determine what a paycheck will look like when taxes start coming out. What will you be paying in taxes and what will your employer be paying.

Mention Savings
Do your employers know about the tax breaks they're entitled to? It might make the idea of paying you legally more enticing, if they know how they can save money. Taking advantage of them could even offset the employer tax costs of paying you legally, says Stephanie Breedlove, vice president of HomePay. Tell them about these tax breaks »

Start from Day One
There are a few things your employer needs to do to get this process going. First, you both have to agree with the IRS that taxes need to be accounted for going back to when you started working -- whether that is three months or three weeks ago. The family will need to go backwards and straighten out their taxes.

Share this article on How to Start Paying Your Caregiver Over the Table »

Understand the Process
You'll need to fill out an I-9 to verify your eligibility to work and a W-4 to choose your tax withholding amounts. "The family will need to register for tax IDs with the IRS and the state so they can begin making tax payments," says Breedlove.

Your employer will also need to start filing state taxes (either annually or quarterly -- check with your state) and federal taxes (four times per year) and will need to attach a Schedule H, the household employer's tax form, to their own 1040 from now on.

Have them follow this tax timeline to get more details. Download your state forms from your state's official website and your federal forms from the IRS website.

Keep Your Eye on the Big Picture
Yes, it might be hard to not take home as much money each week. But focus on the big picture and the benefits you are getting. You'll probably feel relieved when everything is in order, knowing you and your employer are both following the law. It also brings a professional standing to your job and will help you do even the simplest things, like getting a loan for a car or a house. And the process isn't hard. You just have to get started on the right path.
Julia Quinn-Szcesuil is an award-winning freelance writer and a mom to two girls. She lives in Massachusetts and has written for local and national publications.
Your Next Steps:
* The information contained in this article should not be used for any actual caregiver relationship without the advice and guidance of a professional advisor who is familiar with all the relevant facts. The information contained herein is general in nature and is not intended as legal, tax or investment advice. Furthermore, the information contained herein may not be applicable to or suitable for your specific circumstances and may require consideration of other matters.
For more tips and advice, check out these Nanny Tax Articles.