Find Home Care Services and Home Care Assistance in Temecula, CA
Review local home care services and home care agencies to find the perfect caregiver for your aging loved one.
In-home care is best for people who:
Wish to remain in their home and can do so safely with the right support
Need moderate to significant daily assistance
Would benefit from having a companion in the home
28441 Rancho California R...
Temecula, CA 92590
Established in 2009
WE ARE COMMITTED to providing you and your loved ones affordable and reliable home care. We understand it can be difficult to provide daily long term assistance to those you love. We are here to help...
More >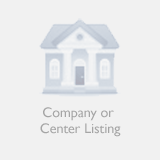 390 Oak Ave Ste. B
Carlsbad, CA 92008
Established in 2006
We are a privately-owned boutique-like home care agency. Small enough to know each of our clients and families on a first name basis, big enough to service all of San Diego and Surrounding Counties. W...
More >
518 S.Citrus Ave
Escondido, CA 92027
Established in 2012
We specialize in senior, developmentally disabled, children and adult, and Alzheimer's care in the comfort of your own home. We can assist with all Activities of Daily Living. Bathing, dressing, gro...
More >
2103 S. El Camino Real, S...
Oceanside, CA 92054
Established in 2005
We have been serving the San Diego community since 2005 with skilled, trustworthy professional caregivers. We provide various levels of care to meet each clients unique needs. Our care staff is experi...
More >
Mary combines years of experience supporting families on a local and national level with her passion for senior care.She draws inspiration from when her parents needed care and when her parents fell ill.

Mary is a licensed clinical social worker with a Master of Social Work from Simmons College School of Social Work.
31520 Railroad Canyon Rd ...
Canyon Lake, CA 92587
Established in 1989
Specializing In: Hourly Care: All activities of daily living, meal preparation, homemaking duties, bathing, medication management, skin care, exercises and assistance with errands. Trained and E...
More >
Senior Home Care Agencies Near Temecula