Clarkston Day Care
Search by location, read reviews, and find the perfect Clarkston daycare for your family today!
3268 East Walton Boulevard
Auburn Hills, MI 48326
Established in 1999
KinderCare Learning Centers is the leading provider of child day care and education. Age-appropriate programs and a staff of dedicated teachers ensure that children get the positive learning experien...
More >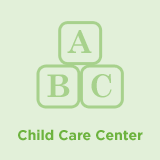 10364 Rama Ct.
Clarkston, MI 48348
Established in 1989
Here at Miss Brenda's Place we believe in a positive life learning classroom. We are strong believers in role models that our teachers of values as well as academics. When our students graduate they b...
More >