Clarkston Day Care
Search by location, read reviews, and find the perfect Clarkston daycare for your family today!
A daycare center can be a great option for your child if you:
Need care 20+ hours per week & have a monthly budget of $500 or more
Want a more social & structured environment for your child
3268 East Walton Boulevard
Auburn Hills, MI 48326
Established in 1999
KinderCare Learning Centers is the leading provider of child day care and education. Age-appropriate programs and a staff of dedicated teachers ensure that children get the positive learning experien...
More >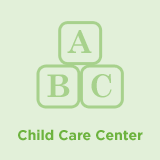 10364 Rama Ct.
Clarkston, MI 48348
Established in 1989
Here at Miss Brenda's Place we believe in a positive life learning classroom. We are strong believers in role models that our teachers of values as well as academics. When our students graduate they b...
More >