Why Caregivers Shouldn't Get a 1099 Form
If you've hired a nanny, senior caregiver or other type of domestic worker, learn why they should receive a W-2 instead.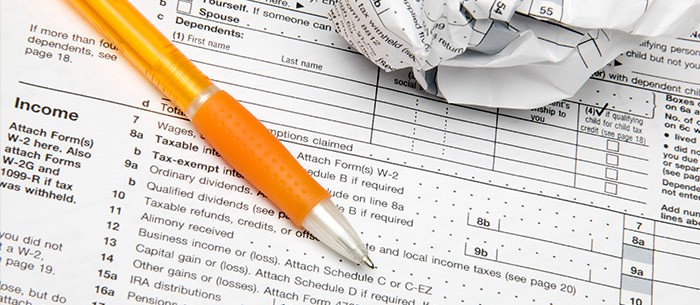 Families sometimes see household workers like nannies, senior caregivers, etc., as independent contractors, not as employees. You may have even heard from friends that have hired caregivers before that using Form 1099 (for independent contractors) at the end of the year is okay for tax purposes.

Unfortunately, this is a common mistake and each year families across the country illegally classify their caregiver by providing a Form 1099 rather than a W-2 at tax time. The IRS has ruled that - with few exceptions, such as some medical caregivers - household workers are employees of the family for whom they work. Attempting to classify an employee as an independent contractor by giving them a Form 1099 is considered tax evasion and does not absolve a family of their household employer tax and legal obligations.

The confusion stems from the IRS 20-point test to determine worker status. Many of the questions are ambiguous and/or subjective. Worse, a worker may appear to be an independent contractor on some of the questions and an employee on others. Which answers prevail? Employee.

If even one of the 20 answers points toward employee, your caregiver is an employee. To save you the trouble of the test, the IRS has ruled in almost all cases that household workers should be classified as employees. Therefore, the family must handle all household employer tax and labor law obligations. Dont worry about the cost or the paperwork; tax breaks make it cheaper than you think and our service makes it effortless.

The Department of Labor (DOL) recently weighed in on the topic of worker classification as well. If the worker is economically dependent on the job meaning a significant portion of their financial stability is tied to the job, theyre an employee. Additionally, if the job extends into perpetuity (it doesnt end unless either party decides to sever the working relationship), the worker is an employee. These two factors apply to nearly every household worker, and combined with the IRS tests, mean that almost every domestic worker should be treated as an employee.

Note: The IRS views worker misclassification as tax evasion and has expanded the number of auditors to augment their enforcement efforts in this particular area over the past several years. As further warning, the household employment industry was cited as one of the primary targets.
* The information contained in this article should not be used for any actual caregiver relationship without the advice and guidance of a professional advisor who is familiar with all the relevant facts. The information contained herein is general in nature and is not intended as legal, tax or investment advice. Furthermore, the information contained herein may not be applicable to or suitable for your specific circumstances and may require consideration of other matters.