What's Wrong With Hiring My Nanny as an Independent Contractor?
Learn why your nanny needs a W-2 instead of a 1099 form.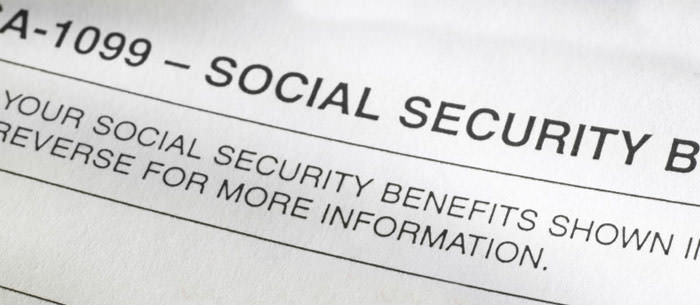 Now that you've hired your nanny, one of the biggest questions you'll face is what type of paperwork you'll need her to file. Is it a 1099 or a W-2? Is she an independent contractor or a household employee?
No matter what advice friends with nannies give you, it's important to understand why household employment experts and the IRS say your nanny is not an independent contractor. Here is everything you need to know about worker classification and the real difference between a household employee and an independent contractor.
Why Is a Nanny an Employee?
You have an employer-employee relationship with your nanny, meaning that you are in control of how she spends the day with your kids. She takes the kids on great outings, packs snacks, preps meals, handles melt-downs, and disciplines - all based on your parenting strategies. Together, you are a team, but ultimately you call the shots. You are in charge of what time she works, where she goes with your kids, how she spends the day; these details make her an employee. And as an employee, she comes to your home and uses any necessary supplies provided there (from stroller and diapers to the snack-time Goldfish).
What Is an Independent Contractor?
An independent contractor is hired to perform a job or service for an employer, but the employer has no control over the details of how the services are performed. Generally, an independent contractor provides needed equipment and supplies and is free to make other decisions along those lines. An independent contractor not only controls how the job gets done, but they also have the right to control who does the job, meaning they can hire someone to fill in for them when necessary. Also, contractors don't work regularly for the employer; instead they are hired on an as-needed basis.
If your nanny worked as an independent contractor, she would make all the decisions about television time, where she takes the kids and when naps would happen without consulting you first. She could also decide to hire someone else to fill in for her on days that she can't make it, without having to consult with you. As an independent contractor she would be responsible for providing supplies, like the stroller and those goldfish, on her own instead of using yours.
Why Isn't My Nanny an Independent Contractor?
Your nanny is not an independent contractor because she follows your instructions on how to care for your children. You let her know that you want your kids to eat dinner at 5, not 7:30, and that they can't watch certain television shows. As an independent contractor, she would make those decisions, not you. Also, your nanny works a regular schedule and is expected to take care of your kids during the times that you have specified. If she was an independent contractor, it wouldn't matter when she worked just as long as the job was completed by a certain deadline (and as we all know, with childcare, the job is never completely done). Additionally, you are ultimately in charge of finder a replacement for her on days that she can't make it.
Why Can't I Hire My Nanny as an Independent Contractor?
It may seem easier to have your nanny file as a contractor, but because she is a household employee, your incorrect filing can be considered tax evasion by the IRS. It will also be worse financially for her to file as a contractor. She will end up paying more taxes at the end of the year because she will be required to pay self-employment taxes as a contractor. Yes, at least she is filing, but if she has not been keeping up with those additional taxes all year, she could end up owing a lot of extra money come April. Besides the fact that having her file as an independent contractor will disqualify her from certain government benefits, such as unemployment insurance, if anything were to ever happen.
So in the end, classifying your nanny as an employee keeps the IRS happy and your family out of potential legal trouble, and reassures your nanny that you have her best interest at heart. After all, she is such an important part of your family - you want to make sure that she is being taken care of just as she takes care of your kids.
To find out how much you will be paying in nanny taxes and saving on tax breaks, check out our free Nanny Tax Calculator.
Your Next Steps:
* The tax information contained in this article should not be used for any actual nanny relationship without the advice and guidance of a professional tax adviser who is familiar with all the relevant facts. The information contained herein is general in nature and is not intended as legal, tax or investment advice. Furthermore, the information contained herein may not be applicable to or suitable for your specific circumstances and may require consideration of other matters.