What Families Need to Know About ObamaCare
If you employ a nanny, babysitter or other caregiver, learn how the Patient Protection and Affordable Care Act affects you.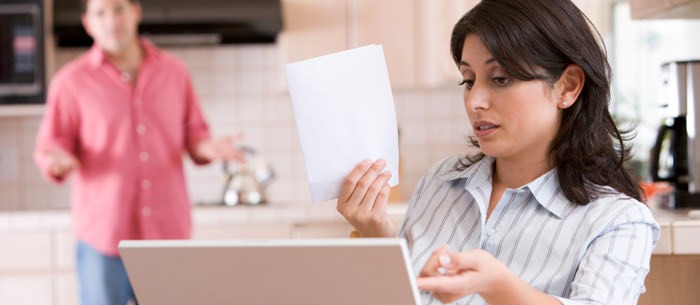 Updated
If you employ a caregiver, you might find yourself wondering just what the new health care changes -- also known as the Patient Protection and Affordable Care Act (PPACA) or the Affordable Care Act (ACA) -- mean for your family. Now that health care is available for everyone, do you have to provide it for your nanny, senior care aide or other household staff?

In short, no. Unless you employ the equivalent of 50 full-time employees, you aren't legally required to provide or pay for health insurance for your caregivers. Many families, however, want to offer this as a benefit and wonder if the law will allow them to do just that. Or what if you want to make sure your caregiver is covered -- can you sign up for her to make the process easier for her?

We asked experts Tom Breedlove, director of Care.com HomePay, Nick Moriello, president of Health Insurance Associates, and Kristen Stoll, consumer specialist at eHealthInsurance Services, for their best advice for families. If you rely on your nanny to keep your day running smoothly, imagine if she gets ill? Having proper health care can help prevent her from being out sick for long periods of time.

Learn more about How to Set Up Health Insurance for a Nanny.

Here are answers to seven questions that families often have about the new health care changes.
How Do I Know If My Caregiver Needs Health Insurance?
Ask! If you want reassurance that your nanny has access to good health care if she ever needs it, just ask her. She might be covered under a spouse's plan, or, if she's under 26 years old, she might be eligible for coverage under her parents' insurance. Don't just assume she needs coverage.


Can I Just Do It All for Her?
If your caregiver isn't covered and wants health insurance, you, as her employer, can't sign up for her. It's up to your caregiver to actually sign up and pay for the health insurance plan, but you can offer a helping hand as her employer, says Stoll.

You can always help your caregiver navigate through all the options, so that she can find a health insurance plan that meets her needs and is in her budget. You can go through the plans with her and even call an insurance agent, an online provider or your state exchange with questions on her behalf. Because anyone can now get insurance, you don't need to ask her any personal medical information -- just know her name, birthday and ZIP code.

Be prepared to explain some of the terms if she's unfamiliar with things like deductibles. If you're not sure of the process, she will appreciate you helping her find someone who is.


You Cannot Force Her to Get Coverage
You can do all the research and give her the information about the best and most economical plans. You can lead her through the process right to the point where she signs up. But you have no say, legally, on if she completes the process.


Can I Pay for the Health Insurance?
Yes, you can pay a portion or all of your caregiver's health insurance, but you aren't required to (unless you live in Hawaii). "The amount of money you contribute to your caregiver's health insurance premiums will be considered a non-taxable form of compensation, meaning the dollar amount is tax-free to you and your caregiver," says Breedlove. "It's a great way to increase her take-home pay without increasing your out-of-pocket costs." Just be sure to write a check directly to the insurance company so there's proof the funds were used appropriately.

In addition, you should do a little checking on your own with the Kaiser Family Foundation's Subsidy Calculator to figure out if a salary increase would have any impact on any subsidies your staff might qualify for, says Moriello. If she's close to the cutoff, the extra pay could disqualify her from financial assistance. If she might qualify for a subsidy, let her know she needs to establish an account on healthcare.gov to get the subsidy credit.


What Else Can I Do?
If you're set on contributing toward your employee's health insurance, there is an additional tax incentive for you to do so. Maybe your employee won't be eligible for a subsidy or just doesn't want to go through the work of setting one up. In that case, you can talk with her about what kind of policy she's looking for and set up a plan via SHOP (Small Business Health Options Program).

"If your employee makes $50,000 or less and you pay for at least 50 percent of her health insurance premiums, you can get a tax break of up to 50 percent on the amount you contributed," says Breedlove.

When you set up a policy for your employee through SHOP, you'll need to give her a notice that will include a participation code and the steps she'll take to accept the policy. Please be aware that not all SHOP marketplaces are the same from state to state. If you need additional help setting up a plan, visit healthcare.gov.


Can I Add My Caregiver to My Family Plan or My Small Business Group?
You cannot put her on your family or business health plan. Even if she seems like part of the family, your caregiver isn't a family member nor is she an employee in your own company. She's a household employee and so doesn't legally qualify for coverage under either of those plans.


What If She Doesn't Sign Up in Time?
If your caregiver isn't enrolled between November 15, 2014 and February 15, 2015, she will have to wait until the next open enrollment period at the end of the year to get coverage, and she will probably have to pay tax penalties.

And, most importantly, she still won't have health insurance coverage, says Moriello. Some circumstances (like a birth, death or marriage) are called qualifying events and will allow enrollment during times that are normally closed.

As a household employer, the health care laws don't have too much effect on you on paper. But if you want to help your caregiver, go through some of the tough stuff with her if she needs any assistance. Help her choose a plan that fits her budget and her needs. Sometimes, that extra helping hand is the only boost she needs to begin the process.


Julia Quinn-Szcesuil is an award-winning freelance writer and a mom to two girls. She lives in Massachusetts and has written for local and national publications.

Your Next Steps:
* The information contained in this article should not be used for any actual caregiver relationship without the advice and guidance of a professional advisor who is familiar with all the relevant facts. The information contained herein is general in nature and is not intended as legal, tax or investment advice. Furthermore, the information contained herein may not be applicable to or suitable for your specific circumstances and may require consideration of other matters.
Get started with HomePay!
Already enrolled with HomePay? Log in
First things first—have you hired a caregiver?
If you're seeking a caregiver or a care job, visit Care.com
What type of caregiver have you hired?
Have you already made any payments to your caregiver?
If you've made payments, we'll help you track them and we'll provide your employee with pay stubs.
We'll help calculate the taxes in your state.
What type of caregiver are you planning to hire?
When do you expect to hire someone?
How many hours do you estimate your caregiver will work?
We'll help calculate the taxes in your state.
Great! Now set up your log in to get things going.