Why families need workers' compensation insurance when they hire a caregiver
Learn how this important insurance policy protects you and your nanny or senior caregiver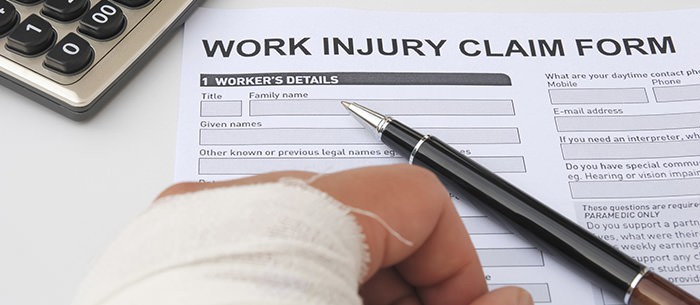 Updated
After you find the right nanny or senior caregiver and come to an agreement on how much to pay, you may assume the setup process is complete. Not quite. You take on additional liability by having someone work in your home and a workers' compensation insurance policy is the best way to protect yourself financially and legally should an accident occur. Keep reading this article to learn about:

"A home doesn't seem like a typical workspace, but when you hire a caregiver, that's exactly what it is," says Tom Breedlove, Sr. Director of Care.com HomePay. "So when your nanny gets hurt while working for you, workers' comp comes into play just like if you were to get hurt at your job."
What is workers' compensation insurance?
Workers' compensation is a type of insurance policy that provides financial assistance to employees in the event of a work-related injury or illness. Typically, claims cover the cost of the employee's medical bills and lost wages while they're out of work. Workers' compensation policies must be managed by a state-licensed insurance broker and families pay an annual premium for coverage.
Why wouldn't my homeowners insurance policy cover my nanny or senior caregiver?
Homeowners insurance is designed to protect you in the event of someone like a roofer or plumber getting hurt while working in your home. It's not made to cover employees — which is what your nanny or senior caregiver is. The only exception is in California where homeowners policies have a level of workers' comp coverage built in. If you live in California, you should call your insurance provider to make sure your coverage is adequate or if you need to purchase a rider to your existing policy.
Why is workers' compensation insurance so important?
Families that don't have workers' compensation insurance coverage have significant exposure if there is ever a workplace injury because employers are generally liable for the amount of the workers' comp benefits. This means the employee's medical expenses (doctor visits, rehab appointments, medications, etc.) and lost wages would have to come out of pocket. A significant accident could be financially devastating. Here is a real-life case:
A caregiver sustained a back injury in a car accident while grocery shopping for her employer. She was unable to work for 12 weeks and her surgery and rehab expenses totaled about $15,000. Based on her average weekly wage and the medical expenses, the workers' compensation benefits would have been approximately $18,000. However, because they didn't have a policy, the family was forced to pay those benefits.
In addition to financial liability, in states where workers' compensation is required, there are substantial fines for non-compliance. Finally, workers' compensation insurance provides legal protection because employees who accept benefits generally forfeit their right to sue the employer, regardless of fault.
Are household employers required to purchase a workers' compensation policy?
The majority of states do require families to have a workers' compensation policy if they hire a caregiver to work in their home. For the requirements in your state, click here. Even if your state does not require you to have a policy in place, it's important coverage to have for the reasons mentioned above.
The good news is, HomePay can provide a workers' compensation solution for most families. Depending on what type of household employee you plan to hire and what state you live in, our exclusive partner can write a stand-alone workers' compensation policy. Prices vary by state, but average between $800-$900 annually if you hire a nanny and are based on payroll if you hire a senior caregiver. You can receive a free instant quote online.
Like any insurance, workers' compensation isn't needed very often. But when it is, it's worth its weight in gold. For more information or to obtain coverage, please contact Clarke White with All Risks, Ltd at 804-267-1210 or email clarke.white@myhomepay.com.
Next Steps:
Get started with HomePay!
Already enrolled with HomePay? Log in
First things first—have you hired a caregiver?
If you're seeking a caregiver or a care job, visit Care.com
What type of caregiver have you hired?
Have you already made any payments to your caregiver?
If you've made payments, we'll help you track them and we'll provide your employee with pay stubs.
We'll help calculate the taxes in your state.
What type of caregiver are you planning to hire?
When do you expect to hire someone?
How many hours do you estimate your caregiver will work?
We'll help calculate the taxes in your state.
Great! Now set up your log in to get things going.