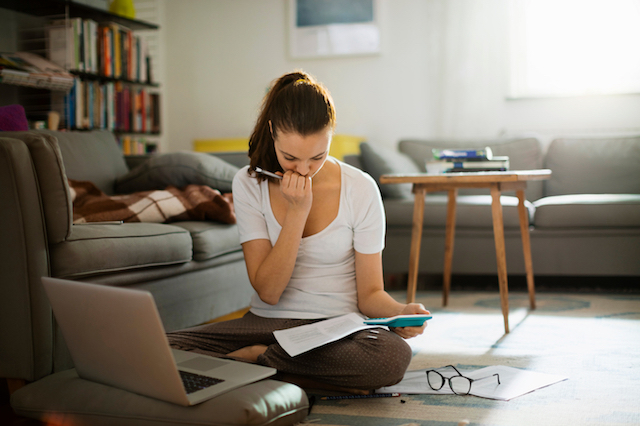 Not only do employer taxes help provide you with great benefits, the cost to you can be minimized by taking advantage of available tax breaks. And its not uncommon for families to have a tax savings actually exceed the cost of their employer taxes meaning families often come out ahead by paying their household employee legally!

For an estimate of your tax costs and tax breaks, visit our free Employer Budget Calculator.
Available Tax Breaks
A tax break may be available to youregardless of your income levelif you have care-related expenses for the well-being of your child (under age 13) or dependent parent. Care-related expenses include your employees wages, the employer taxes on those wages and any fees paid to a staffing agency. To qualify for a tax break, you must meet the work-related test. This means that care is needed because both spouses work, are looking for work or are full-time students.

If you pass the work-related test, there are two tax breaks available:
Dependent Care Account. Also called a Flexible Spending Account (FSA), this tax break is available through the benefits package offered by most companies. You can use an FSA to pay for up to $5,000 of childcare-related expenses using pre-tax dollars. Depending on your marginal tax rate, utilizing an FSA can save as much as $2,300 per year. For enrollment details, check with your HR or Accounting Department.

Child or Dependent Care Tax Credit. Families may itemize care-related expenses on their federal income tax return using IRS Form 2441. The expense limit is $3,000 for families with one child or $6,000 for two or more children. The 20% credit can yield an annual savings of up to $600 for families with one child and $1,200 for families with two or more children.
Maximizing Your Tax Breaks
If you have one child, your best option is the FSA. Setting aside the full $5,000 will save between $2,000 and $2,300 per year, depending on your marginal tax rate and which state you live in. If you don't have access to a FSA (or cannot enroll until a future tax year), utilize the Child or Dependent Care Tax Credit. You are not eligible to use both tax breaks.

NOTE: If you have two or more dependents, you may be able to take advantage of both tax breaks. Use your FSA for the full $5,000 andif your dependent care expenses are greater than your FSA contributionuse Form 2441 for the excess expenses. You'll have a maximum of $1,000 to apply toward the Child or Dependent Tax Credit, which will save you an additional $200 per year. For a typical family with 2 or more children, combining the FSA and the Child Care Tax Credit can result in a total savings of $2,200 to $2,500 per year.

When you sign up for Care.com HomePay, the paystubs we generate for you can serve as proof of child care expenses. This will allow you to utilize your FSA and/or keep track of how much to apply to the Child Care Tax Credit.
* The tax information contained in this article should not be used for any actual nanny relationship without the advice and guidance of a professional tax adviser who is familiar with all the relevant facts. The information contained herein is general in nature and is not intended as legal, tax or investment advice. Furthermore, the information contained herein may not be applicable to or suitable for your specific circumstances and may require consideration of other matters.