How to Set Up Health Insurance for a Nanny
Here's how nannies can get health insurance and how Care.com can help you navigate the process.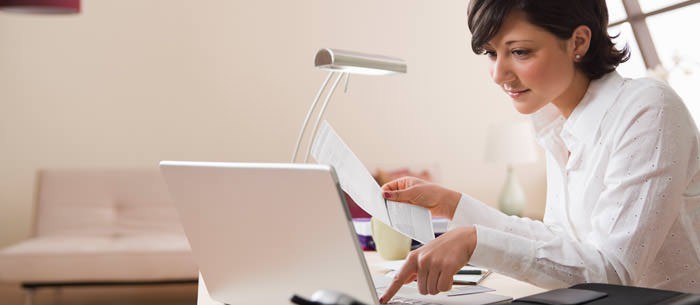 Updated
When you hire a nanny, making sure she is covered by quality health insurance is going to benefit her and your whole family in the long run. If she gets sick or injured, it can be a lifesaver. In 2014, the Affordable Care Act (ACA), or ObamaCare, was passed, requiring all individuals to have health insurance. The law also established a federal Marketplace for individuals to purchase health insurance policies and an incentive for get coverage.

At Care.com, we know how confusing all this is, so weve done a lot of the legwork for you. Your nanny can utilize Care.com Benefits to find the best health insurance coverage at the budget she feels comfortable spending. And because our partner, Stride Health, offers the same insurance plans included in the federal Markeplace along with many others she can still qualify for a subsidy to lower her premiums.

Aside from showing your nanny what Care.com Benefits can offer her, here are five other things to discuss with your nanny about health insurance.

1. Ask About Existing Coverage
Your nanny may have some kind of coverage available to her if she is married. If her spouse is covered under a plan at work, make sure she compares that plan to what she has access to via Care.com Benefits. Sometimes adding a spouse can be less expensive than purchasing an individual policy, but that isnt always the case.

2. Talk About Age
If your nanny is 26 years old or younger, she may be covered by her parent's health insurance plan. No longer just a student plan, now most individuals are covered up to age 26 under a parent's health insurance plan, thanks to provisions in the ACA.

3. Review the Process
If your nanny is going to sign up for health insurance, she needs to complete the application herself and provide all her medical information. Because she's not a family member, your nanny can't be covered on your plan. And even if you own a business, she can't be covered as an employee of your business because she's technically a household employee, not a business employee. The difference may seem minor, but can cost you thousands if she is injured or gets sick and your insurance company refuses to pay because she's not employed by your company.

4. Budget Insurances Costs
The cost of the health care depends on the benefits included in the plan. But another factor that influences cost is the deductible (the amount your nanny pays out of pocket before certain benefits kick in). Normally, the higher the deductible is, the lower a monthly premium will be. If your nanny plans on having a $3,000 deductible, have her set aside those funds and consider that part of the cost of health insurance for the year. If your nanny doesn't use it, she can keep it until the next year.

5. Remember Prescriptions
Depending on your nanny's needs, prescription coverage might be a needed benefit in a long-term plan. Although it adds to the overall cost, a prescription plan can save your nanny hundreds of dollars or more.

It's possible to pay for a portion - or all of your nanny's health insurance premiums as part of her compensation package. Contact Care.com HomePay for details on how this can be included in your nanny's payroll.
* The information contained in this article should not be used for any actual nanny relationship without the advice and guidance of a professional advisor who is familiar with all the relevant facts. The information contained herein is general in nature and is not intended as legal, tax or investment advice. Furthermore, the information contained herein may not be applicable to or suitable for your specific circumstances and may require consideration of other matters.
Get started with HomePay!
Already enrolled with HomePay? Log in
First things first—have you hired a caregiver?
If you're seeking a caregiver or a care job, visit Care.com
What type of caregiver have you hired?
Have you already made any payments to your caregiver?
If you've made payments, we'll help you track them and we'll provide your employee with pay stubs.
We'll help calculate the taxes in your state.
What type of caregiver are you planning to hire?
When do you expect to hire someone?
How many hours do you estimate your caregiver will work?
We'll help calculate the taxes in your state.
Great! Now set up your log in to get things going.