Did a Family Pay You Only a Small Amount Last Year?
How to handle your taxes when you get paid less than $2,100 from one or more families.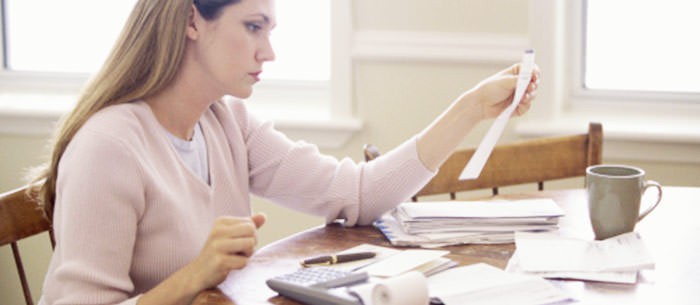 Updated
There's a lot of talk about how to file taxes when a family who employs you pays you more than $2,100 in a calendar year.
But what happens if you only make $1,400 from one family? Or what if you earn $2,100, but it's from a combination of five different families? Although the approach is different, the end result is the same -- you must report your total earnings to the IRS and pay taxes on them.
Here are six tips to help you through the process.
Start from the Beginning
The tough call is deciding how to begin tax withholdings when you first begin working for a family. When you begin a new job, it's always best to assume you'll reach that $2,100 threshold because it's so easy to do. If the family withholds taxes from you from day 1 and you don't reach the threshold, it's a lot easier to fix by having the family give you the money back, rather than having to work backward to set up payroll.

Keep Good Records
If you don't reach the $2,100 mark, the family isn't legally required to withhold taxes from you. But even though you won't get a W-2, you're still responsible for reporting any income to the IRS.

It's up to you to keep track of your earnings, and the easiest way to do that is with a spreadsheet or notebook where you track check and cash payments from families. Keeping good records lets you know right away if you're approaching the tax threshold of $2,100, so you can alert your employer.

"If you really want to do the family a favor, let them know when you're approaching $1,000 in wages," says Tom Breedlove, Sr. Director of Care.com HomePay. "If you earn this amount in a calendar quarter, the family will need to pay unemployment insurance taxes, which benefit you if you're ever laid off due to no fault of your own." (If the family lives in Washington DC, New York or California, this threshold is lower).

Be Prepared at Tax Time
When tax season rolls around, your responsibilities depend on your earnings. If you didn't earn $2,100 from any one source, you'll just file your taxes as normal and report any income you received under the "Other Income" line.

But if you earned more than $2,100 from any family you worked for, you'll (if you were being paid legally/over the table as an employee) receive a Form W-2 from each family in January. You'll use each W-2 to report income from these families on your personal income tax return. The income from other families that didn't cross the $2,100 threshold is reported as "Other Income" because the IRS still holds you responsible for paying the taxes on it.

Know Why You Need to Report Your Income
It's the law to report all your income to the IRS every year. Even if you earn income that's under the threshold, you have to pay taxes.

If you have any kind of change in your tax reporting history -- including failing to file a tax return -- the IRS might get curious enough to run an audit on both you and any families you worked for. The families haven't done anything wrong because they were never required to pay taxes on the wages they paid you (unless it was $2,100 or more), but they may not welcome the extra attention from the IRS.

Give Your Employer Your Social Security Number
If you don't make more than $2,100 from any family, they're usually not required to pay any taxes for you and your only responsibility is to claim the income on your income tax return.

However, a family can still use what they paid you to put toward a Child and Dependent Care Tax Credit. To do that, they need your Social Security number. If your employer asks for it, they aren't trying to get you in trouble and no one has done anything illegal. They just need your information to make sure they're filing the form correctly. It's okay to give it to them for tax purposes.

Secure Your Future
When you report your wages as "Other Income," taxes and benefits like Social Security and Medicare won't be accounted for. If you make a living primarily by providing part-time care to many people, set aside some funds into a mutual fund or a Roth IRA so when you're older you'll have your own funds earmarked for yourself. Again, keeping excellent records will help you.
Your Next Steps:
* The tax information contained in this article should not be used for any actual nanny relationship without the advice and guidance of a professional tax advisor who is familiar with all the relevant facts. The information contained herein is general in nature and is not intended as legal, tax or investment advice. Furthermore, the information contained herein may not be applicable to or suitable for your specific circumstances and may require consideration of other matters.
Get started with HomePay!
Already enrolled with HomePay? Log in
First things first—have you hired a caregiver?
If you're seeking a caregiver or a care job, visit Care.com
What type of caregiver have you hired?
Have you already made any payments to your caregiver?
If you've made payments, we'll help you track them and we'll provide your employee with pay stubs.
We'll help calculate the taxes in your state.
What type of caregiver are you planning to hire?
When do you expect to hire someone?
How many hours do you estimate your caregiver will work?
We'll help calculate the taxes in your state.
Great! Now set up your log in to get things going.