Find Assisted Living, Homes and Communities in Fresno, CA
Search by location, read about amenities, and find trusted senior care.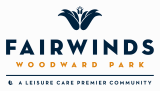 9525 N Fort Washington Rd
Fresno, CA 93730
Established in 2001
Located on the North Side of Fresno, in the Woodward Park area near San Joaquin River, this is retirement living that?s so fun you?ll ask yourself, ?Am I retired or am I on vacation?? Here is just a l...
More >


500 North Westberry Boulevard
Madera, CA 93637
Life grows more meaningful with each new experience and connection with others. Cedar Creek Retirement Community residents are as active and connected as they choose to be. Spacious common areas and v...
More >

Mary combines years of experience supporting families on a local and national level with her passion for senior care.She draws inspiration from when her parents needed care and when her parents fell ill.

Mary is a licensed clinical social worker with a Master of Social Work from Simmons College School of Social Work.
Assisted Living Near Fresno