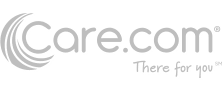 Ready Cleaning Services LLC
Kansas City Area
Kansas City, MO 64134
Ready Cleaning Services LLC
Kansas City Area, Kansas City, MO 64134

At Care.com, we realize that cost of care is a big consideration for families. That's why we are offering an estimate which is based on an average of known rates charged by similar businesses in the area. For actual rates, contact the business directly.
Details and information displayed here were provided by this business and may not reflect its current status. We strongly encourage you to perform your own research when selecting a care provider.
Ready Cleaning Services LLC would like to satisfy all of your cleaning worries!

If you are in need of any cleaning services for residential or commercial purposes, please feel free to call and speak with me to schedule an appointment. Our services are provided throughout the Kansas & Missouri region. We are Licensed and Ready to Work!

To schedule an appointment or get a quote call 816-332-2619.

Or Visit our website at http://readycleaningserviceskc.com

Thank You!
LICENSING INFORMATION
Care.com has not verified this business license.
We strongly encourage you to contact this provider directly or state licensing department to verify their license, qualifications, and credentials.
Hours
| | |
| --- | --- |
| Monday : | 8:00AM - 6:00PM |
| Tuesday : | 8:00AM - 6:00PM |
| Wednesday : | 8:00AM - 6:00PM |
| Thursday : | 8:00AM - 6:00PM |
| Friday : | 8:00AM - 6:00PM |
| Saturday : | 8:00AM - 6:00PM |
| Sunday : | Closed |
Program Details
Type
Service Details
Bathroom Cleaning
Dishes
Kitchen Cleaning
Pet Cleanup
General Room Cleaning
Surface Polishing
Move In/Out Services
Bed Changing
Attic Cleaning
Oven Cleaning
Basement Cleaning
Refrigerator Cleaning
Green cleaning
Cabinet Cleaning
Laundry
Spring/Summer Cleaning
Floor Cleaning
Travel Radius(in miles):
200
Cost & Availability
| Type | Rate | Rate Type | Availability |
| --- | --- | --- | --- |
| -- | -- | -- | -- |
Weekly
Bi-weekly
Monthly
One-time
Same day 07/02/2021
I am not one to ever write bad reviews, but this was one of the worst experiences I've had. If you want a cleaning service that will refuse to clean day of claiming there is no parking and that your condo is "clean enough you should just do it yourself" and that it is "not worth [their] time", then this is the company for you. When they eventually showed up to clean, the cleaning itself was so poorly done. There was dust everywhere and it did not look like it had been cleaned at all. They also disregarded my space and left all the lights on for over 24 hours. Specifically, I purchased a move in clean with carpet cleaning and it was scheduled for a Wednesday. I asked if the cleaning was done on Thursday and Keona told me they could not find parking so they did not do it (but she did not tell me this, I had to contact her to find out she didn't clean.) After many phone calls, she eventually promised me she would do it before I moved in the following Wednesday. The night before I drove ten hours to move, Keona called saying her and her husband could not find parking at my condo and said "the condo looks clean you should just do it yourself" and bailed last minute and said it was not worth their time. I even called my condo asking if they had an extra parking spot for them to which my association replied, "there is plenty of parking available in the area as well as parking garages right down the street". I told her this and she eventually said she would pull up and drop off her supplies and park down the street. Absolutely ridiculous and unprofessional. Untimely, not loyal to their word, and made me out to be an inconvenience and a waste of their time when I was overpaying them for a service that I could've bought for half the price 09/24/2020
couldn't have asked for better service! It was easy to make an appointment. The person who answered the phone listened well and gave me great advice about how much time might be required to take care of my "post flooring" clean-up. Ready cleaning Services was on-time, friendly, and went above and beyond the basics. He gave me excellent cleaning tips, advice about tools and supplies. He was personable, efficient and thorough. I am so happy with the results! I would work with ready cleaning Services again anytime! 03/21/2020
Extremely polite and professional. They are actually cheaper than the other companies like merry maid, maid pro and Molly maid. There are a few others but I called them and they all quoted me over $400 for a simple cleaning. Their team was also excellent, they noticed areas I never even thought of to be cleaned. The booking process was easy on their website and they showed up on time. I would highly recommend them to everyone to use. There prices are just unbeatable. No other business that classifies themselves as a licensed & insured professional cleaning service even match their prices. I really did love their services, my house has never been this clean since I moved in three years ago. Thank You Ready Cleaning Services 04/22/2019
Anyone else notice the very first review is the owner pretending to be a customer? Weird coincidence considering the company as a whole only pretends to clean your house. Too bad they don't pretend to take your money. 07/30/2018
I called around to get people to come out on the weekend and I honestly could not get anyone that would come out to work with my schedule. Called Ready Cleaning and they were able to get me in for today on a Sunday. My place was extremely bad and I had a dog and two cats. Hair everywhere and pet odor to remove from my place. They were able to get it all done in about 4 hours and I was really excited to see the transformation and hard work put into making it really clean. I will recommend them to people I know because they were great 07/15/2018
The only ones open locally 24 hours that will come out and do a great job. Unfortunately my schedule does not allow me to get cleaning during the week day. I called around to everyone and either the price was too high or they did not offer weekend cleanings. I called Ready Cleaning to inquire more about what they offer. I like that they have many things to choose from. Easy scheduling online and customer service is open 24 hours. I called to get a Sunday appointment and they were able to accommodate my schedule. Very friendly crew that came out.

I did schedule a biweekly Cleaning after my first cleaning. A discount was offered and it was very hard not to accept it. I honestly just had to sit back and relax while my home was cleaned. I just wish they washed dishes and did laundry now that would really make my life ten times easier 06/21/2018
Professional people who care about the work that they perform 06/20/2018
Very pleased 06/20/2018
Satisfied with the cleaning I received from Ready Cleaning. I ordered a basic cleaning and they upgraded me to a deep cleaning free of charge. Boy did my deep cleaning make a huge difference 06/20/2018
My house has never smelled as good as it does now. The booking process was very simple I called and they had stated that it is best to go online so that you can see all of the details that are included with your cleaning. So that you know yourself what all you will get with your package. The process was very simple I was even able to pay online as well. I picked the day I wanted and then received a confirmation email right away. They had sent out two cleaners and they were very respectful, pleasant and they were on time. They cleaned from 9 AM until 1 PM just to get my place as clean as it was. My place was extremely dirty I have two dogs and they shed hair like crazy and I have a cat so just imagine what my house looked like before. The two cleaners that I had cleaned their butts off I couldn't believe how hard they were working I mean I even actually saw the sweat coming from their face just to get my home clean. I now will have them clean for the first time next week for my parents home because they love how my house looks every time they come over. I have recommended them and I will continue to recommend them they are the best the pricing was also great especially with me having a 3 bedroom 3.5 bath, about 2,500 Sqft house. Thanks so much you have truly helped make my life much easier! 06/19/2018
would have to say that they by far have really helped me out in so many ways I could not even imagine. I really needed them at the last minute and they were able to come and clean my home right away. My last cleaner that I had found through Thumbtack never showed up. I had to get my house ready for a showing for tomorrow morning. So this was a emergency moment. I was just so pleased that they were able to show up at the time they said they would. While also being respectful with manners around my family at the same time. I am going to have them start cleaning for my new home in two weeks after we are settled in. I can not wait to smell this same fresh scent once again. Plus the pricing was by far much less expensive than others. Especially if you are searching for a professional cleaning service. Thanks Keona and Tony you were the best and I would high recommend them to everyone. Even though not everyone may not have the same experience mine was superb! 10/16/2017
I was so excited when I came back home to my clean house. I had needed my home deep cleaned since it has not been cleaned in over a year. They were amazing and extremely professional. The booking was easy and I love the website. It was user friendly and convenient to pay in advance if you would like. I got an email right away and a phone call later on to confirm. They were cleaning so good and the house smelled so good. I had to ask if they had their carpet cleaning equipment with them. Just to see what that service would be like. Since their home cleaning was incredible. They charged a reasonable price since I was getting a cleaning already. I was in shock at the spots that were removed. I have been trying for a while now to get some spots out of my carpet. I even rented the machine to do it myself and it still seemed like I was doing something wrong. I have them booked for monthly cleanings now and I would highly recommend them to everyone. They really work hard to be the best. 08/09/2017
Both thumbs up 08/09/2017
On time and ready to work I also scheduled carpet cleaning and it looks incredible! 08/09/2017
Strived hard to meet all my request 06/28/2017
The team showed up on time with the tools ready for the huge job of cleaning my neglected home. They were courteous, friendly, and did an A-MAZING job getting the whole house in pristine condition!!! 04/07/2017
Beyond my expectations! 04/04/2017
Really great 03/29/2017
Really impressed with the amount of work that was done the staff was friendly and my cleaning was wonderful everyone in my home is happy and I am happy I would use them again in a heart beat price was great and I like that I was able to pay with my debit card after they were done. 03/14/2017
Excellent to work with, professional and great price. I called them to do a cleaning on a new office after a remodel and they did way more than I expected them to 02/28/2017
Very friendly team that was sent out and they work fast and do not miss anything. I was completely surprised at the work that was done I hired another company and paid almost $500 for my previous cleaning and they were in my house for seven hours. Ready Cleaning got the job done in four hours and I only paid $200 to have a deep cleaning I like the scents they used and I really saved money by using them the staff walked through my home before and after to go over all the areas of my cleaning according to the details listed on their website. You guys just do not know how much you have really touched my heart by doing such an amazing job and by being extremely affordable and polite. 02/27/2017
My place looks wonderful and I really needed them to come out to do a cleaning for me at the very last minute due to miscommunication with our management property so we ended up having to do what was supposed to be done before we moved in by the management company and we were running behind a whole lot with the move. I am so happy they are open 24 hours because I really do not know what we would have done over the weekend without their help. They also provided carpet cleaning for me and that was the best part to have a clean home and clean carpets before I move all of my items in our place. Your team was amazing and I and really thankful for your team that was sent out. My place smells wonderful floors steam mopped which I have never seen and carpets shampooed you can not beat the deal that was given to me 02/01/2017
I have had them clean four properties for me in the past few months and each time I have had a renter immediately after they cleaned. Payment was simple over the phone and they sent pictures when they were done each time. They saved me the hassle from having to keep up with the cleaners to make sure they did their job and I loved it when I went to show the homes they were spotless and ready to move in right away. I love the work they do for our company and I have not decided to go with any other company since then. I just book online when I need a cleaning and they call me for payment when they are done. My boss and I could not be any happpier with their work. They have done exceptional work for us over these past few months and the prices are way lower than any where else I called to come and do a cleaning for us. Your team is wonderful and you all will always be our first choice for cleaning. 01/29/2017
Ready Cleaning Service exceeded my expectations.
I needed a move out clean on a Saturday and they were more than willing to help me.
They showed up on time and got busy right away. They are very polite, professional and
very detailed. They did a fantastic job!

I highly recommend them! 12/29/2016
They showed up on time and got right to work immediately the booking was simple and I like the smell of the cleaner they have. They would be my first choice when it comes to service and price 11/09/2016
my wife hired them for my parents who are elderly and they really did an amazing job. 10/26/2016
I hired them to clean my store after construction was done and they truly did an amazing job. 10/24/2016
They were scheduled to get to my house to clean at 1pm. They called at 12:30 and said they were running late. Leaving the house they were at, then eating and they would be at my house around 2. Not a problem at all. They called and let me know they were running late and I had no issue with it. It happens.
2:25 came around and they still weren't here so I called the number for the office. I got an answering service. They took a message and said the office would call me back. Never got a call back.
3:10, they still weren't here so I call again and get the answering service again. They say they'll get a priority message to the office and have them call me back quickly.
Cleaners finally show up at 3:30. 2.5 hours after they were initially scheduled to come.
I NEVER received a call back from the office.
As far as the actual work they did once they finally showed up... The hardwood floors and tile were all sticky after they cleaned them (and have been sticky for a week now).
Most of the trash cans weren't emptied and the ones that were emptied they then put items in to store I guess. So we had lotion bottles and plants and tissues and other stuff in our dirty trashcans (they didn't put anything back).
I told them not to do anything in our master closet. They took everything out of our shower (soaps, shampoo, conditioner, etc...) and threw it onto the floor of our master closet to clean the shower (again, didn't put anything back).
They misplaced all kinds of other things and didn't put them back when they were done. Like shower mats.
Finally, they said they'd be at our house cleaning for a little over 2 hours but were actually only here for 1 hour 10 minutes. How good of a job can they really do when they are only here for half the time they planned on being here? They charged me for a 4 bedroom even though I only had them clean 3 bedrooms. When I questioned the cleaners about this they said they still charge for a 4 bedroom cleaning even though they only cleaned 3 bedrooms since a 4 bedroom house is bigger and takes them longer. Clearly not the case since they were only here cleaning for 1 hour 10 minutes instead of the "over 2 hours" like they said they would be.
Very unsatisfied with the cleaning and even more unsatisfied with the customer service (which is nonexistent). If you have any issues, don't expect to get ahold of anyone. 07/20/2016
This company really went above and beyond to make our boss happy for the construction company that I work for. I was in charge of getting a company to come in and do all of the cleaning and carpet cleaning after we finished the construction on a new store here in Independence. I literally did not know what to do since it was the last minute notice. I had a company who said they could get the job done for us. Later to find out that they were not going to have the proper staff to complete the task. I called around to other companies that have been open much longer and who have a more national name. However they were just not wanting to live up to their slogan of no job too big. They were only limited to certain restrictions and the pricing was not negotiable with the other companies as well. With Ready Cleaning they worked out the best discount for us even though we were commercial clients. They still did not over charge us for something that they were still able to complete. I loved that the team they sent before we hired them. Provided us with a thorough explanation of what all will be included with our cleaning. I was also relieved when they were able to complete the carpet cleaning and the cleaning for us as well. Only if you all could really understand how much of a life saver they have been to find a commercial/residential company that can provide all in one services such as they did. I was extremely excited that they were not amateurs when it came to providing the necessary insurance requirements for us to hire them. Within 24 hours after our scheduled appointment for an estimate. I was provided with all of the certificate details that I needed from them with ease. It really was stress free, especially when I had first called them to schedule the appointment. I love their customer service process as well. I called to first see if this was something they did initially and I left a message with the representative. Then less than 10 minutes later I received a call back from their coordinator to discuss the details. I must say they really did prove me wrong I thought this was going to be another headache that I would have to go through with another company but this was not the case at all with Ready Cleaning. My boss is extremely satisfied with their services that they provided. I really enjoyed watching them get right to work and they ensure that no staff is playing around either. They take their quality of work very serious and they make sure there is no errors for correction. That was the best part! We just had to walk through and enjoy the fresh clean scent that spread throughout the store. All staff had matching apparel so we knew which ones were with the company. All staff was very respectful as well to the customers passing through. Trust me I was watching their every move. Especially because my job would have been at risk also if they did not perform properly I have now signed them for another project and please look out for my updated reviews, because I know they will perform a perfect job as they have done for us before. They will be my always first choice and Thank You all once again for providing us with your exceptional services! 04/16/2016
I was so happy to have my home cleaned by their team. I really needed them at the last minute. They were able to perform cleaning services and carpet cleaning services in my home. I was extremely happy they had it all because I did not have to keep calling around while still in the process of moving things out of my home. I have never been so appreciative of having the help that they have provided me. The team they sent was great and the price was great too! :) 04/02/2016
I must say I was very please with their services and their professional staff. I used previous expensive cleaners in the past. Now I have a great company with much Lower prices than every one else in town. Thank you so much you guys are the best!!!
less
03/12/2016
Very disappointing. Asked for deep/spring clean & that was NOT what we got. I am 9 months pregnant one week from being due & spoke with Keona on Tuesday about how I could not reach cob webs and needed those to be done, she explained to me that had a ladder & was able to take care of that without an issue. This was not done.. There are still cob webs, the blinds were not cleaned, fans were sloppy/speedy cleaned, vents on the wall were not touched (thought that was apart of a deep clean). She kept saying in our emails back and forth to each other to view the website on what was included.. I was under the impression that was included as part of dusting. They did clean inside of microwave and oven well, but the outsides were clearly not touched. I made this apt over 2 months (before making our home a 3 bedroom home) and our bedroom was not touched. On her website it clearly has stated for a long while the price of a 3bedroom home is 145.00 and I have written down what that included. When asked why our 3rd bedroom was not touched (she didn't mention this upon arriving that they would not be included or ask if we needed this done) she called me "dishonest". I found her very rude and unhelpful. No customer service skills, 10 mins late to job. She finished in 2 hours. Our floors in our kitchen look untouched & mopped. Our tv stand clearly was not dusted. Her husband on the other hand was very nice and good to work with. He offered to make this right and make an adjustment to pricing and she said no we owe the full amount. My husband was able to work out something with her husband. I would love to have him back. He seems like a good and honest man. Keona did email & call shortly after our apt apologizing for her actions and offered to come back and fix the things that were not done correctly in the first place which was thoughtful, but I wanted a clean home for my newborn to come home to and what I got was a stressful, sloppy job done in my home, an unpleasant person to work with and would not use them or recommend their company to anyone. She was very rude & that is just NOT how you conduct business! 12/20/2015
Great Professional Service!
CHECK OUT OTHER OPTIONS NEAR YOU
Join free to contact this business
The email address on your Facebook account does not match your Care.com account. Please log in with your Care.com credentials and link the accounts in the 'My Profile & Settings' page.
or
Join free today
Sign up now! It only takes a few minutes.
What services do you offer?
Last, but not least...
Fill in the blanks to create your account.
Thanks—you're almost there.
Create your login below.
Care.com is the world's largest online destination for care. We connect families with great caregivers and caring companies to help you be there for the ones you love.
Care.com does not employ, recommend or endorse any care provider or care seeker nor is it responsible for the conduct of any care provider or care seeker. Care.com provides information and tools to help care seekers and care providers connect and make informed decisions. However, each individual is solely responsible for selecting an appropriate care provider or care seeker for themselves or their families and for complying with all applicable laws in connection with any employment relationship they establish. Care.com does not provide medical advice, diagnosis or treatment or engage in any conduct that requires a professional license.
Care.com and "There for you" are service marks or registered service marks of Care.com, Inc.
© 2007-2022 Care.com, Inc. All rights reserved.