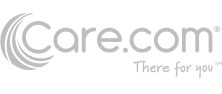 Nobius LLC Cleaning Solutions
2424 Gold Canyon Dr.
San Antonio, TX 78259
Nobius LLC Cleaning Solutions
2424 Gold Canyon Dr., San Antonio, TX 78259

At Care.com, we realize that cost of care is a big consideration for families. That's why we are offering an estimate which is based on an average of known rates charged by similar businesses in the area. For actual rates, contact the business directly.
Nobius Cleaning Solutions offers commercial/office cleaning, organizing, and residential. We are insured for your protection and ours, proof of insurance is on our website. We offer detailed cleaning, we do not skim or cut corners. We offer a set price instead of hourly for recurring customers. When your home or office is not clean and disorganized it creates stress. We all have busy lives and relaxation is optimized in a clean environment. We are in business to help those with busy lives, illnesses, or any other reasons that keeps all from being able to keep up with all the cleaning work. Customer satisfaction guaranteed.
Hours
Wednesday:
9:00AM - 5:00PM
Thursday:
9:00AM - 5:00PM
Saturday:
10:00AM - 2:00PM
Program Details
Service Details:
Bathroom Cleaning

,

Plant Care

,

Kitchen Cleaning

,

Pet Cleanup

,

General Room Cleaning

,

Surface Polishing

,

Move In/Out Services

,

Bed Changing

,

Oven Cleaning

,

Refrigerator Cleaning

,

Green cleaning

,

Cabinet Cleaning

,

Spring/Summer Cleaning

,

Floor Cleaning
Travel Radius(in miles):
20
| Type | Rate | Rate Type | Availability |
| --- | --- | --- | --- |
| -- | -- | -- | -- |
Weekly
Bi-weekly
Monthly
One-time
Ratings & Reviews
(57)
(57) 07/25/2017
The time Nobius cleaning spent here was appreciated. Our employees noticed the meticulous and thorough work they did, and had nothing but positive things to say. I've never seen them give such enthusiastic praise to any other company. We look forward to using Nobius on a regular overnight schedule now. 07/24/2017
The Nobius crew who works on our building is great. They're very thorough and consistent. Anytime we have an additional need or request, I let them know and the cleaning crew is on top of it the next time they're in. The individualized attention really sets them apart from other services. 07/17/2017
Nobius Cleaning has been working within in our office for several months and we are very impressed with the level of service and personable manner of the staff and management. Professional and prompt, concerns are immediately addressed, and they feel like a part of our team! 07/14/2017
We have been using Nobius for about 6 months now. They do a fantastic job! Our office is spotless. Very dependable as well. Would definitely recommend them if you are picky about your surroundings. 07/14/2017
I am so pleased with the service that they provided! This was my first time hiring a cleaning service and I was so nervous and didn't know what to expect. I will be asking her to come back for another 3 hour session to get the living and dining rooms manageable and then hopefully can to have her come once a month at least. I felt so much better emotionally once everything was clean. I bought new bath mats and accessories and spent the rest of the weekend cleaning and organizing even more. 07/07/2017
Two ladies came right on time and made our place sparkling clean. I am thoroughly impressed! They understood what we needed, and were very detailed, down to cleaning the grout in the shower tiles. They really went above and beyond. I'm very grateful for their hard work! We'll absolutely use Nobius Cleaning again in the near future. 06/26/2017
I've had different cleaners from here every time and they always kill it! The first time they came I was out of town and they did an amazing job and I was so impressed when I got home from my trip to a perfectly clean house. They're also always very polite. Not the cheapest place ever but it's reasonable for the service provided. I've used cheaper places but the work definitely reflected the price or I just felt bad that the person was working for so little. 06/26/2017
Although I don't often hire cleaners, I wanted to have my sister's place nice and tidy for houseguests (as a gift). Unfortunately, the company I usually use was all booked and I was having trouble finding an alternative at such short notice. I saw the excellent reviews of Nobius on here and thought I'd give them a try. Thankfully, they were able to squeeze me in. They arrived at the designated time (yay) and they did an absolutely fabulous job. They worked very hard and were very friendly. 06/23/2017
They did an exceptional job cleaning my apartment. I mean, unbelievable. They cleaned brown gunk from the grout between the tiles that had been there since before I had even moved in. They organized everything, took out the trash and replaced the bags, scrubbed the floors, and best of all, they left everything more or less exactly where they found it. Nothing misplaced!
They were delayed because of an accident; I sent some unpleasant emails to support, but they responded quickly and courteously, and the service was definitely worth it. 06/23/2017
Today was my first time hiring Nobius Cleaning Services. The ladies that cleaned my home did an excellent job with the cleaning. I am unable to give 5 stars for 2 reasons.
1) the appt was for them to arrive between 12-1pm but they didn't arrive til 1:45pm
2) in the process of cleaning, so much was moved around, my home was disorganized a little after.
That aside, my floors, countertops, and oven are looking better than they have in awhile. I will hire again. 06/22/2017
Amazing job! Came in to clean 2 bedroom after dusty floor install. Did beautiful work, removed grim from windows and shower!! This is a service you can trust! 06/14/2017
There were two cleaners, and they spent two hours. I'd say it was well worth the $140. The dusted, vacuumed and mopped. The best part was the windows and interior of the appliances. I will definitely be using them again. 06/12/2017
I am a big fan of this company. I use them for once/month regular cleanings and am very satisfied. As with all companies, there are always a couple little things that I notice could have been done more thoroughly, but on the whole they save me a ton of time cleaning and the house always looks gorgeous when they are finished!
The customer experience has been great- reminder emails and calls about the upcoming service and emailed receipts.
I leave a note every time about little things I would like done and being careful about letting the cat outside. We've never had an issue! The cleaners do a great job and I tip them accordingly.
I highly recommend this service! 06/12/2017
I had them couple days ago for a deep cleaning. And the ladies came on time and they were really professional. They took around 4 hours to finish up everything. I'm glad that i have called them and made the appointment.
I am highly recommending this company. They are best and they are awesome. God bless you guys. And wish you all the best. 06/11/2017
I was looking for a cleaning company to help make the transition from apartment-home a little easier. I asked around and a friend recommended Nobius. So I thought we would give them a shot.
When the day came for cleaning, they gave me a call to inform me of the arrival time and all was smooth from there on out. Our two cleaning ladies took about two hours to get the job done. They went above and beyond than what was requested (cleaning appliances & windows).
I would highly recommend the quality of service provided and will be using again. 06/10/2017
They cleaned our apartment after we moved out and it was worth every penny--the place was spotless and we didn't have to lift a finger. They did an excellent job cleaning the inside of appliances, windowsills, scrubbing tile, and more. I would hire them again in a second! 06/09/2017
Deep cleaned my 1200 sq foot house yesterday and I am SO impressed with their service. The two maids spent 3 hours getting rid of every speck of dust in this entire house. My stainless appliances were pretty nasty looking, and they look shiny and brand new inside and out. They were very professional, hard workers, and had great attention to detail. Highly recommend! 06/09/2017
We had our first appointment with them today, a deep cleaning at a total of $138. That paid for two people over three hours, cleaning our 900 sq ft all-hardwood home. They were amazing, compared to what we've seen from competitors in SA. Definitely the best cleaning company we've worked with to date. The crew was really great and professional, everything was PERFECT when they left. 06/08/2017
Great value and availability. On fairly short notice and for a great price, they cleaned my vacant home that I was selling. 06/08/2017
They cleaned our house after we completed a kitchen remodel project. There was dust everywhere! The team cleaned the house top to bottom, paid particular attention to areas I asked them to focus on, and ensured that our house was sparkling so that we could move back in. It was absolutely money well spent. I would definitely use them again and recommend them for special projects or regular cleaning service. 06/07/2017
I'm moving out of state and needed someone to do a "move-out" cleaning of my condo. I was a bit hesitant after reading some negative reviews but overall I had great experience and I would recommend Nobius. Unfortunately we started off on a bad foot. They estimated the arrival time between 2pm and 4pm and didn't actually arrive until 4:45pm. Additionally it was estimated that the cleaning would take 2 hours (I had already done a bunch of "pre" cleaning) but ended up taking 2.5 hours but if those are the only two complains, then I think we're doing pretty good. The ladies did an excellent job and were very friendly. I wouldn't hesitate to use them again. Thank you. 06/06/2017
I asked for deep cleaning with carpet wash. I have to say the person who did carpet wash is a sincere and hard working guy. He did a great job and 5 stars for him.
The deep cleaning was good but I think they could have done a better job. They finished the everything in 2 hours and 40 minutes which was great but there were some spots which could have received some more care especially when they had 15-20 more minutes to complete 3 hours they charged for. But overall their job was good. 06/06/2017
This is my 4th time using Nobius Cleaning. They never disappoint!! My Last service was a move-out cleaning for a friend. He didn't leave his apartment , to put it nicely, clean so I called them for him. They were punctual he left them for couple of hours and he couldn't believe how clean his apartment was. Every thing was spotless the appliances were shiny and the carpet was clean. He said it looked like no one have ever lived there. 06/05/2017
Great service. They cleaned my day spa on a short notice. We asked for a deep clean, and when they say "deep" they mean it. The crew was here for almost 7 hrs! Definitely will be using their commercial cleaning service on a bi-weekly basis. 05/23/2017
THE BEST!! I am afraid to do anything in my apartment after they leave, everything is so pristine for an amazing price too! Feels like coming home to a resort. I am telling everyone I know and can't wait to have them come out once per month! 05/22/2017
Straight forward pricing, pleasant staff, they finished fast and did a good job. Great website, easy to set up your appointment online and add extras if you wish. They had to cancel due to an illness, but rescheduled for the next morning. Follow-up call to make sure everything was satisfactory is a nice touch. It is hard to find good housecleaners, but Nobius does a great job. 05/22/2017
This is the first time I've paid to have someone clean my place and I was a bit tentative. I also felt really weird leaving a mess for someone else to clean up. I let them in the apartment and left to go to work. When I came up, I showed up to the cleanest apartment I've ever been inside. It no longer had the dank dusty smell I had grown accustom to there and it smelled oh so fresh. They even got the grit and grime off of my stove and the trays underneath the burners. Definitely recommend and would use again. 05/22/2017
Nobius customer service and cleaning services are excellent. The staff is prompt, friendly, and thorough. I have used their service twice, and plan to use them on a recurring basis moving forward. I highly recommend. 05/21/2017
I had two people show up to do a final move-out cleaning of our house. They did a quick inspection and got started right away. They were pleasant, professional and seriously made the house look brand new. I also like that they use earth-friendly cleaners. I will use again and again! Highly recommend. Oh, and really fair pricing. 05/20/2017
These people went above and beyond what was asked. The second they came in they started. Told me not to worry about a thing. Kept cleaning until literally the last second they left. They are absolutely more than deserving of the rating they have here. Phenomenal. 05/19/2017
Maids were on time, office customer service is good. The actually cleaning was okay, a few things didn't get cleaned that I hoped. But compared to my last maids they were amazing! lol 05/10/2017
They were polite and quick. Here for less than an hour, the floor was not mopped completely, and no furniture was moved to vacuum, plus they used their own vacuum and supplies. 05/03/2017
They were prompt and did a great job. I appreciate them getting right to work. Loved the job they did, very detailed. I look forward to my next sessions with them. 04/25/2017
Pleasant experience. The maids were friendly, and they did a wonderful job. Very good work, fast but efficient. Will use them again. 04/18/2017
First time using this service. I actually was out of state when the job was getting done but friend and family said they did a fantastic job. Great feeling to know I could trust them to do the right thing and get the job done. Thank you Nobius! 04/15/2017
Quick response. Incredible service. These ladies didn't miss a thing. Amazing! They used all green products too, very important. (Well to me at least.) 03/25/2017
Hired them once just to try them out and in an hour and a half they did everything except the microwave. I am really pleased with the service and will be scheduling a routine schedule with them! 03/20/2017
Very professional. Great detail to my designer kitchen and wood flooring in the home. Had to ask them to do a couple of small things that they missed, but overall good. 03/16/2017
Easy to schedule. Ladies were sweet and trust worthy. I was blown away by what the one did to clean a years worth of hard water build up on my toilet! Professional and on time. 03/14/2017
Few cleaners really know their stuff like this company. It's amazing to get home and see all the wonderful work they've done. Perfectly dusted and swept. Love the green cleaning, too. 03/13/2017
I love when everything's all neat and squared away in my home, it makes me feel so relaxed. And the house looks fantastic! Everything's clean and dusted and looks amazing. 03/13/2017
My home was so dirty I couldn't even get it together. Now I'm was less stressed out since I got cleaners to help me out. The house looks so much better now. Really can't recommend this service enough. Amazing work 5 stars. 03/10/2017
They were the best. They used eco friendly products and I could not have been more impressed! The entire apartment was like brand new! All clean and tidy! Loved it! A++ 03/09/2017
Accomplished all the work on schedule, which was amazing! There was so much to do and I can't believe they managed to do everything, and so well! I'll hire every time! 03/09/2017
It went very well, very nice work!!! I really liked their attention to details, and eco-friendly products since I'm a perfectionist. Thank you for your service and I will be hiring again! 03/08/2017
Job well done and very trustworthy. They kept me updated about the process and it was finished faster that I thought. I'm grateful that it was all stress-free and that I can enjoy my brand-new looking house. 03/08/2017
The cleaner took care of everything we asked for. Effective and fast...while still being careful with our things and using environment-friendly cleaners. Will use this company again, for sure. 03/07/2017
I've had other companies and house cleaners before but this is by far my favorite! I've used the service for months and the house is perfect everytime I come after they clean it. 03/07/2017
Complete satisfaction. The house looks like new and we can enjoy it so much more. Totally worth it. I might do this more often and not stress about cleaning ever again. Thanks 03/06/2017
Thank you so much! I was about to have guests over for the weekend on a short notice so I was freaking out over the house being neglected. This was the best estimate I got and soon the house was super clean and looking great. My guests told me my house was beautiful and smelled great! So, thank you!! 03/05/2017
Long time customer, here. Very satisfied with their service, they go above and beyond. Not sure why some complain about the price, you get what you pay for! My house would be a disaster without them. 03/05/2017
They did such a wonderful job on my office! Real professional and detail oriented. I've used other companies before, but none compare to this one. Very convenient credit card payments too, couldn't be a happier customer! 03/05/2017
A cut above the rest! Nobius did a make ready after renovations in my living and dining room, there was drywall dust everywhere. They brought along all their own supplies and when they were finished, it looked like brand new! Not a trace of dust. I've been recommending them to all my friends, great job ladies!!! 03/05/2017
They did a good job, dusting, cleaning, vacuuming and mopping. Not as good as I usually do it, but I don't really have the time to clean my house lately. So overall, good. 03/04/2017
I've been using Nobius Cleaning for a couple months now. They always provide excellent service and friendly staff. The ladies really take care of my home as I'm too busy with work to keep up with the mess. They use only green products too, which I like. 02/28/2017
Very hard workers. They've been taking care of my house and small office for a few months now. Very friendly staff, easy to get along with and organized as well. They are pricey, but worth it. 02/27/2017
Pleasure to have Jessica in our home. Fantastic job cleaning a house that was overdue for a good cleaning, especially our floors. Punctual and hard worker, I highly recommend her ans Nobius.
CONNECT WITH OTHER BUSINESSES
Share my information with the selected business so they may contact me. I understand this information will be subject to the business' privacy policy.
Join now to request more information
The email address on your Facebook account does not match your Care.com account. Please log in with your Care.com credentials and link the accounts in the 'My Profile & Settings' page.
CHECK OUT OTHER OPTIONS NEAR YOU
Care.com does not verify business credentials including licensing information. You are responsible for performing your own research to select an appropriate care provider.
Care.com does not verify business credentials including licensing information. You are responsible for performing your own research to select an appropriate care provider.
Join free to hear from businesses like this
The email address on your Facebook account does not match your Care.com account. Please log in with your Care.com credentials and link the accounts in the 'My Profile & Settings' page.
Join free today
Sign up now! It only takes a few minutes.
What services do you offer?
Last, but not least...
Fill in the blanks to create your account.
Thanks—you're almost there.
Create your login below.