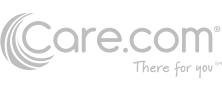 Death To Dirt Professional Domestic Services
3914 Windsor Avenue
Kansas City, MO 64123
Death To Dirt Professional Domestic Services
3914 Windsor Avenue, Kansas City, MO 64123
At Care.com, we realize that cost of care is a big consideration for families. That's why we are offering an estimate which is based on an average of known rates charged by similar businesses in the area. For actual rates, contact the business directly.
Details and information displayed here were provided by this business and may not reflect its current status. We strongly encourage you to perform your own research when selecting a care provider.
SPECIAL OFFER
Please inquire for special prices and information...
I service ALL towns and communities within a 50 mile radius!

I appreciate your valuable time in seeking a professional housekeeper for your home management needs. My name is Mary M,. and I have a proven track record of excellent references from wonderful clients. My experience extends over 20 years in real estate property maintenance, corporate offices that require more than the usual cleaning, and individuals who need a multi-talented housekeeper. In addition to the actual cleaning of the house, I also do the grocery shopping, cooking, laundry, ironing, deal with contractors, coordinate caterers, make appointments with (then supervise) service companies, and a myriad of other services.

**************************************************

EXAMPLE: My client was stricken with a brain aneurysm and hospitalized two weeks, before her daughter's out-of-state wedding. I coordinated arrangements, with her two wedding planners, dealt with the hotel in Cabo San Lucas, made airline reservations, had the bridal dresses sent to Mexico from Chicago, etc. Henceforth, emergencies such as broken water pipes do not excite me....

******************************************************

In 2009, I became a state-licensed Certified Nurse Assistant, a member of the Family Care Safety Registry (FCSR---Jefferson City), and contracted with a premier Kansas City Healthcare Staffing Agency.... This Agency specializes in Hospital, Rehabilitation, Assisted Living, Hospice, and, Long Term Care..... All pertinent referrals can be verified, and are available, upon request.... Background checks are welcome, and encouraged.....

NOTE: Although one cannot represent oneself as a CNA, outside the auspices of the Missouri Department of Senior Services, the healthcare knowledge, and professional conduct is beneficial in the private sector....
Awards & Accreditations
*Domestic/Commercial Housekeeping
*Licensed
*Bonded
*Insured
*Transportation License
*Certified Nurse Assistant in Missouri and Kansas
*Senior Care
*Alzheimer Patient Care--all stages
*American Red Cross certifications:
+Life Support for the Para-Professional
+Blood-born Pathogens
+Cardiac Care
+Oxygen Trained
+Colostomy Care/ Hygiene

*Master-Gardener Program/ UMKC

*Professionally affiliated with excellent commercial laundry, which provides:

+ 24-48 hour turn-around time--pick-up/delivery
+ separated, and shrink-wrapped laundry
+ ironing
+ choice of detergent
LICENSING INFORMATION
Care.com has not verified this business license.
We strongly encourage you to contact this provider directly or state licensing department to verify their license, qualifications, and credentials.
Hours
| | |
| --- | --- |
| Monday : | Closed |
| Tuesday : | Closed |
| Wednesday : | Closed |
| Thursday : | Closed |
| Friday : | Closed |
| Saturday : | 12:00AM - 12:00AM |
| Sunday : | 12:00AM - 9:00PM |
Program Details
Service Details
Bathroom Cleaning
Dishes
Plant Care
Kitchen Cleaning
Window Washing
Pet Cleanup
General Room Cleaning
Surface Polishing
Move In/Out Services
Bed Changing
Carpet Cleaning
Attic Cleaning
Oven Cleaning
Furniture Treatment
Basement Cleaning
Refrigerator Cleaning
Wall Washing
Green cleaning
Cabinet Cleaning
Laundry
Travel Radius(in miles):
50
Cost & Availability
| Type | Rate | Rate Type | Availability |
| --- | --- | --- | --- |
| -- | -- | -- | -- | 12/12/2021
I am so very thankful that I found Mary . She has helped me to not only organize my home, but she has helped me to organize my thoughts and she has been a support to me in many ways. She goes above and beyond in every way. Her heart, intentions and values are such an amazing gift to my family. She is hard working and really makes a difference. It is pure magic! 12/05/2021
Mary is wonderful! She did a great job cleaning our home She is also helping give us ideas on what to organize along with helping us organize different areas of our home that have been neglected because our family is so busy. Her communication is great! So happy to have found her! Thank you Mary!

Reply from Death To Dirt Professional Domestic Services
Thank you, for your thoughtful review... Time is valuable, and I appreciate, yours..... Working in your home is such pleasure, and I am delighted to present a tidy environment, for your weekend relaxation .... You're wonderful...!!! 08/10/2021
We have loved working with Mary! She has been incredibly flexible and worked with my family and our crazy schedule. She has been a lifesaver and allowed me to worry about one less mess.
Thank you Mary!

Reply from Death To Dirt Professional Domestic Services
Miss Lenora....Congratulations, on your wonderful new son, and successful move... Thank you, for the opportunity to be of assistance, toward a new stage of life, and adventure....!!! 06/17/2021
Mary is a wonderful investment for any household. She stepped in to help lew our house running when I was diagnosed with cancer. Keeping the house clean, laundry caught up, and all the toys organized while I was going through treatments was nothing short of a miracle.

She has excellent communication skills and is willing to be flexible to meet sudden changes in schedules.

We love Mary!

Reply from Death To Dirt Professional Domestic Services
My sentiments, exactly... Your lovely family is charming; I love working with you, and making your home a place of relaxation.... Quality time is so important, to well-being.... Thank you, so much.... 04/04/2021
Mary does a fantastic job...she came into my chaotic house where I was caring for my sister with Huntington's and mother with Alzheimer's and restored order. She does an exceptional job cleaning and is very friendly and easy to get along with...I highly recommend!!!

Reply from Death To Dirt Professional Domestic Services
Sir, you're the best; So pleased to be of household assistance.... Quality time, in your own home, is a much-needed respite.... Your trust is greatly appreciated...... Thank you.... 04/04/2021
Mrs. Music has been such a blessing to our family. We have a busy household, homeschooling 4 kids. What I appreciate most is that Mrs. Music instinctively knows exactly what need to be done. I don't need to provide a list she just comes in, does her thing, and leaves things looking beautiful. The last thing I need is one more thing to manage, and I love that she is truly a blessing and relieves my burdens.

Reply from Death To Dirt Professional Domestic Services
Miss Elizabeth....such a pleasure to work, with your beautiful family.... Thank you, so much...!!!
10/15/2019
Mrs Mary has always done a fabulous job and I look forward to coming home to my clean and organized home! She works great even with crazy kiddos around at times! She is very reliable and an honest worker. I highly recommend her services to anyone. Thanks, Mary!! 04/05/2019
Mrs. Music provides a level of service beyond anything I could have expected. She was very respectful and prompt in helping at the funeral. What impressed even further was the help provided in the the house cleaning of the deceased as well. She is an absolute treasure 04/05/2019
Mary was an absolute gem. Held a Spring buffet and not only was she great at cleaning up after but for help with setup, including the decorations. With the venue and clientele being at a country club, this was no simple task. I will happily be looking to her again in future. 12/24/2018
She does a very good job, at a very reasonable price. I am so happy with my house when she is finished.
12/20/2018
Love love love! Thank you to Ms. Mary for helping me to regain my sense of sanity. We interviewed and tried several cleaning services. Ms. Mary left them all in the dust with her attention to detail, personal touches, and special accommodations. Thank you Ms. Mary for providing calm in the chaos. You are truly a blessing. 11/09/2018
Best cleaning professional in Kansas City and dog and cat approved! Mary personalizes every clean to your preferences, and her customer service is above and beyond! 10/11/2018
Thank you Mary for your services. 07/07/2018
Mary has been cleaning our house for several months and does an excellent job. She is very professional and thorough. I'd recommend her to anyone looking for cleaning services. 05/07/2018
What an absolute delight Mary and her crew are. From the moment I set down with her, I knew that she would the right person to help me bring some order to our home. Lovely lady!

Reply from Death To Dirt Professional Domestic Services
Thank you, Miss Amanda.... So happy to assist, with your move....... 04/05/2018
Mary is a blessing. She has started to help us out in a time that I absolutely needed a helping hand. From my initial conversation with Mary over the phone regarding cleaning our home, she put me at ease and made me feel comfortable. She has always been kind and courteous in our communication. She takes pride in her work and works hard to make our house a home. When I come home from work on a busy day after she has cleaned our home, I am instantly put at ease. Our house is cleaned top to bottom and smells fabulous. She absolutely listens to all my concerns and needs & makes sure I'm pleased with her work. She always request my feedback to make sure I feel her cleaning is top notch, and it always is! I don't know what I would do without her. Thank you Mary, you are fantastic!

Reply from Death To Dirt Professional Domestic Services
Thank you, very much.... It is always a pleasure, to assist with your projects..... Cannot believe it had been three years.... 12/13/2017
With 3 kids and busy schedules, Mary is a blessing. There is no way I could keep up without her! Her flexible schedule and attention to individual needs is superior. 11/25/2017
Where do I begin? Mary Music is the definition of caring. On day 1, she made time to interview me and set realistic expectations. These realistic expectations are always exceeded every week she visits. Mrs. Music communicates extremely well in a modern day of just blowing people off. She listens and executes to your domestic needs. My small flat is cared for so well. Before each visit, she text me her arrival times and inquires about any needs I have. Most of the time, I let her define her own cleaning agenda with her close eyes. If you want to come home to a natural smelling home that is organized, clean, and ready for company or just a nice cozy night in, reach out to her for your ongoing domestic needs.

Reply from Death To Dirt Professional Domestic Services
Thank you, so very much..... 10/07/2017
Mary Music is fabulous. Our house has never looked better. Miss Mary goes above and beyond to please her customers. Time and again she exceeds our expectations. We look forward to Miss Mary visit every week.

Reply from Death To Dirt Professional Domestic Services
So absolutely delighted to be your housekeeper, Miss Diane.....such a lovely family...!!!

Thank you, so much.... 10/05/2017
My name is Francoise. Yes, really. Yes, I am French. Really.

I live in Florida, but have purchased a luxury condominium on the Country Club Plaza. My brother wants a trustworthy business partner, so I will be traveling, between the two states. It will be a headache.

Staff is always a problem, especially for absentee employers. Such poor quality.

Mary Music, a housekeeper and healthcare worker was the recommended by our wonderful concierge.

She cares for an elderly neighbor, in my new resident building. This neighbor is very particular, keeps various staff, so her staff would be exemplary.

Madame Music is a charming woman, and requires little guidance, and no watching. In healthcare, she passes all background checks. And, no marks against her at the Better Business Bureau. On addition, she carrys a bond, and insurance.

This is important to me, because she has access to substantial household money, two of my credit cards, and must pay the workman remodeling my new Kansas City home.

I expect all receipts, and a weekly report. I want problems addressed, because being very busy.

She is chic, very good at her job, and I have no Kansas City worries.

Very happy, so far.

This is from Francoise Pickard

Reply from Death To Dirt Professional Domestic Services
Mon cher Monsieur....

Merci de votre confiance et de cette merveilleuse opportunite....

Merci, beaucoup....

Mary Music 10/04/2017
I am to be a new mother, at anytime. After selecting several housekeepers, for a one-time deep cleaning, only one returned my inquiry.

Mary Music contacted me, within one hour. She sent a text, asking when calling me would be convenient, so my rest would not be disturbed by a stranger's phone call.

That says it all, right there. Very sensitive, and conscientious.

Cleaned our 1930s bungalow, after her 12 hour Hospice shift, on Sunday afternoon.

It was beautiful, and smelled so clean. Baby-ready.

Very happy with her work, and comfortable with leaving Mary (alone), in my home.

Highly recommended.

By the way, Mary was the only housekeeper to return my inquiry, for my housekeeping assistance!

Reply from Death To Dirt Professional Domestic Services
Congratulations, Miss Ashley....

Blessings, on your fine family....

Thank you, for choosing Mary Music for assistance....!! 09/29/2017
In spite of the rain, the Lionsgate clubhouse was perfectly organized for our community event. No detail was overlooked.

Mary Music, of Death To Dirt Professional Services has been our housekeeper, and events coordinator, for 20 years. Subcontracted through First Residential Property Management.

Excellent communicator, dedicated worker, and she answers the phone!

Five stars, throughout the years.

I am a Board member of this community.

Thank you, Mary

Reply from Death To Dirt Professional Domestic Services
Sir.....

I appreciate the trust of the Lionsgate community, and my responsibilities to the Board....and, First Residential Management.....

Our maintenance team is outstanding, and it is an honor to be associated with such a dynamic, successful community....
07/07/2017
Miss Mary just left my house and i absolutely love her, she worked her butt off and my house looks much better!!!! Can't wait till her next visit!!!!!! THANK YOU SO MUCH MRS M.

Reply from Death To Dirt Professional Domestic Services
Miss Kimmie.....

Thank you, so much.... You are a darling, and Shug-dog is the perfect companion....

Bless you, both.... 05/01/2017
Mary's services are all encompassing and yeild better than your typical housekeeping results. I am a very detail oriented individual who has been left feeling disappointed by corporate housekeeping services in the past. Mary cleaned my home to the level of detail I was expecting! Our home looked beautifully refreshed after her visit, down to the rolled towels (just the way I like them) and the folded toilet paper! Personally, Mary is delightfully poilite, flexible with scheduling, and downright a joy to be around. I would recommend her to my dearest friends.

Reply from Death To Dirt Professional Domestic Services
Madame...your kind review is very much appreciated....

Always my greatest pleasure to put homes, in order----my clients are wonderful...!!! 04/15/2017
Mary is one of the most responsible, caring and accommodating people we know. Not only is she professional, she seems to genuinely enjoy what she does. Highly recommend her.

Reply from Death To Dirt Professional Domestic Services
Thank you, so much....Looking forward to being of assistance, with the new baby-girl...

Congratulations....and, greatly appreciate you...!!! 12/06/2016
Death to Dirt is more than a company. It is a company with heart and soul. My life is a total wreck and it shows in my house!! Mary has worked with me on more than just the dirt. She brings her positivity and energy with her. Even after working 32 hours straight, she still came and dealt with my birds!! No easy task!! And she did it with great strength and professionalism!!
She is very considerate, flexible, articulate and always communicates! I have great appreciation for what Mary has done to organize, give tips and help me change my lifestyle. I highly recommend Death to Dirt!!

Reply from Death To Dirt Professional Domestic Services
Miss Dianna....

It is an honor, and my pleasure to be of service...!!! Thank you, so very much, for your kind review.... 12/06/2016
Mary is an invaluable soul in our household. My husband and I continually work in excess of 80 hour workweeks. This would simply not be possible without Death To Dirt ancillary support. No request is too much..

Reply from Death To Dirt Professional Domestic Services
My gratitude, Dr. Chris....

Your kind patronage of my business is so valued, and sincerely appreciated...!!! 11/18/2016
Mary is fantastic and a great communicator! She is very flexible and does an outstanding job cleaning.

Reply from Death To Dirt Professional Domestic Services
Dear Miss Jan....

Always a pleasure....Your kind review is much appreciated....

Thank you, for taking the time...!!! 11/02/2016
Mary always go's above and beyond, we are extremely happy with her services, she is very trustworthy and we are very comfortable with her being here while we are at work. She is such a joy to be around and we plan on using her services for quite some time. It's so nice to come home to a wonderfully clean and spotless house. She is very professional and takes her business very serious and always wants to make sure her clients are very pleased before she leaves.

Reply from Death To Dirt Professional Domestic Services
Dear Miss Tracy.....

Thank you, so much for your kind review.... I sincerely appreciate your valuable time....

Respectfully,

Mary Music 07/17/2016
Ms. Mary is consistent, professional, on time, and reasonably priced. You definitely get more from her than your average cleaning service. She is pet friendly which is a plus. Ms. Mary is a step above the rest.

Reply from Death To Dirt Professional Domestic Services
Bless you, dear lady....

Always a pleasure to bring ease, and order to my client's household...

The realization of a customized domestic vision is Death To Dirt Professional Domestic Services constant goal....

I appreciate your business....!!!

Thank you... 05/29/2016
Ms. Mary is a life saver! She comes bi-weekly to clean our home filled with 2 adults, 5 kids and a dog. She does a thorough cleaning and makes my life so much easier. I only wish she could come more often.

Reply from Death To Dirt Professional Domestic Services
Dear Miss Amy....

Many sincere thanks, for your kind review.... Assisting my valued clients with the cleanliness, and order in their domestic enviroment brings me such a sense of achievement....

I appreciate your trust, and confidence.... 04/02/2016
A great job is not what you get here, you get so much more! Mrs. Music left my party site a sight I had not seen in person before. It was truly a marvel to behold. No micro-management or hand holding necessary at all. She did the job better than I could have ever expected, and my space looked like it came straight out of a cleaning product ad. Phenomenal work.

Reply from Death To Dirt Professional Domestic Services
Miss Tanya....

Setting your home in order, was my pleasure....

Thank you, for choosing my company....I was delighted to be of assistance....!!! 04/01/2016
Mary is so professional and really strived to meet my needs. I'm so busy between work and caring for my 1year old, Mary came in and did a wonderful job and I really felt relieved after coming home to a clean atomospher! Will be using her agin!

Reply from Death To Dirt Professional Domestic Services
I appreciate your kind words, and valuable time.... 12/05/2015
Long story, short review

Just walked into the Kansas City Club, and blessed Mary Music's name, and website. My caterer totally left me high and dry. Everything was delivered, but nothing was set-up. They thought we were setting up my parent's anniversary luncheon!!! With a houseful of guests? I was almost hysterical, and my brother found the Death To Dirt Professional Domestic Services website. Completely crazy name, but an absolute sweetheart of an owner. With nothing, but diagrams, and a torn-out magazine page, this woman called the club, gained late night access, set up everything, and went back in this morning to put the flowers on the tables! So the arrangements would be as fresh as possible. Her fee was so low for this last minute bail-out that we gave a huge tip. She saved my sanity!!! Mary Music and Death To Dirt--the best!

Love,

Leslie, and family

Reply from Death To Dirt Professional Domestic Services
Thank you, very much, for taking your valuable time to write a review. I sincerely appreciate it. 12/04/2015
Mary Music is an excellent certified nurse assistant. She represented herself, in a kind and professional manner. To be able to cover our unexpected schedule glitch, concerning a client with multiple health issues, takes a special kind of medical professional. We are glad we contacted Mary! 11/28/2015
Excellent senior assistance, and consistently outstanding service, particularly as a Hospice CNA. When my home healthcare company receives those overnight shift "call-offs," Mary Music, graciously, fills the vacancy. This Thanksgiving, was no exception. She represented my company, in a professional manner, and worked well with our client's family. I just received her e-mailed review, from the client's son. It was very complementary concerning Mary's CNA work, and good manners.

I highly recommend her work, and appreciate the Holiday assistance. 11/22/2015
Mary Music is a fabulous housekeeper! Hiring Mary to clean our home is one of the best decisions we've ever made! I used to dread working all week and then spending several hours on the weekend doing house work! Now, my favorite day to come home after a long day of work is the day that Mary comes over to clean - I LOVE walking in the door and into a clean home! 11/21/2015
Mary Music just made my Thanksgiving holiday, with my family PERFECT! She left about an hour ago, and I am still smiling! Everything is shiny, clean, and smells wonderful. I was so stressed between work, music concerts, and arriving guests. Mary COMPLETELY took the burden off my shoulders, for the Martha Stewart looking home. She is my neighbor's housekeeper, and had only waved, in passing.

Mary Music walked into my house, with no instructions. Just my plea to fix it, while my husband was waiting in the car. Four hours later, on a SATURDAY, for a stranger---this absolutely great job!

Talk about a pro! Thank you, a million times over, Mary Music! 11/12/2015
This is a five star review for Mary Music's Death To Dirt Professional Domestic Services. She has worked for Charles F. Curry Real Estate Propery Management, for fifteen years, and been consistently excellent in her work. Mrs. Music is reliable, accountable, and entirely trustworthy. She is one of the subcontractors, who was requested to join the ranks of First Residential, during our corporate merge with the Curry Company.

The real estate management industry is highly competitive, and relies on dependable people. Mary's longevity of employment, with our company, is the best recommendation of a true professional.

Thank you 11/11/2015
She is amazing. She shows up on time or let's us know if anything is holding us back. She truly puts death to the dirt in our home.

In all honesty, I wasn't exited about hiring extra help; however, she has made me a believer! 10/24/2015
Frankly, you should be so lucky if she has an opening. It doesn't get any better. Period.
10/07/2015
Mary cares about the job she does and tailoring her services to fit your needs. She takes pride in her work and goes above and beyond to make her customers happy. Since hiring her she has made our lives so much easier! I would recommend her to anyone. 09/04/2015
Brava, Mary Music, of Death To Dirt Professional Domestic Services! My husband's "Man Cave" garage was a total mess----tools, grease rags, stripped down junk---awful!!! He had boards, clips, and all the other organizational stuff for The Big Garage Makeover, but it never even got started.

In one day, my husband and Mary Music made our garage look like part of the house!

Rugs down, tools up, work area--perfect, with ALL sports equipment neat, and hanging up. No more struggle to get to the door.

We are estatic! This project would not have been possible without the jolly help of Mary Music. She brought CALM order to a difficult "Man-job." So easy to work with and FANTASTIC prices!

We are so glad to have had her assistance during this tedious project! Got along with the husband, and that was a miracle.

Highly recommended for great work! 08/29/2015
Mary Music is a godsend. Her work ethic is exemplary and her thoroughness is unmatched. I'm thrilled to have her managing my home cleaning needs ....surpassing my expectations. She is kind, happy and positive and a true joy to have in my home. 08/25/2015
My name is Dave, and this is a review for Death To Dirt Professional Domestic Services. The owner is Mary Music. She showed up, at my property, and was on time. She was fast, well organized, and real efficient with her time. Mary is nice, did exactly what she said she would do, and did the job, for a flat fee. No hidden fee stuff. Honest and pleasant. I was lucky to have chosen her service. Five stars and a good reference.

Thank you,

Dave 08/15/2015
Thank Almighty Heaven, for Mary Music!!!

I was at my wit's end, with no one to help me. Not to overshare, but this review might help someone else, in my situation.

My husband and I are in the midst of an acrimonious divorce. It is a verbal and physically abusive relationship. It became so dangerous, that my children, our dog, and I fled the house. Naturally, no one would ever suspect what can happen in these gated communities. Our masks are firmly in place.

My husband is a handsome, charming, social professional. He ignores all restraining orders, court orders, etc. No one seems to follow through with legal penalties, for his violations.

Here is the short version. We needed our clothes, nothing more. Some of the children's favorite toys. He can keep everything else, that is how badly we wanted to escape.

No one would dare go to our house. My mother, sister, and brother did not want to tangle with my husband, especially entering our former home. Such an action would play straight into his lawyer's hands...Although I had every legal right to the premises , no way could we return.

So, my husband thinks everything is sewn up in his back pocket. So, I called in a third party. My former neighbor had Mary Music, of Death To Dirt Professional Services help her with a delicate job. She said Mary was efficient, helpful, and very discreet. Mary is a security manager at KCI Airport, too!

I am so grateful that I called this woman! She completely calmed me. Asked for a list of what I needed, and asked me really pointed questions about entrance, and exit. With the locks changed, how would she get into the house?

Flash, forward. Mary walked in the front door, with the regularly scheduled carpet cleaners! They come every three months, and have a workman's code. Who would ever have thought of that avenue? She has steel nerves!

For once, I won a little battle. My family got what we needed, my children got their toys, and I found a gem of a domestic assistance.

Mary Music, no fuss and no muss! And the very best, too. What a help, when I did not know what to do! 07/01/2015
Almost midnight. This is short, but to the point. My mother: VERY hard to please, and has short term memory loss. She has always been difficult, but is now, a hand-full. Would not let me, or anyone else, get her house in order. It was really a challenge for the home care company to wade through newspapers, magazines, old mail, and a kitchen table that was so crowded with "stuff," not even a place mat could be put down, for dinner.

Mary Music charmed my mother, worked around her need to control, eased her anxieties about reorganizing her space, and worked with her caregiver, to provide a safer, more efficient enviroment.

I could not achieve this state of affairs, by myself. An understanding pro was needed to smooth the way. Mary is a CNA, in addition to being a truly great (reliable and loyal) housekeeper. Totally at ease, with her in the house. As my mother's condition changes, I will definitely need her help.

Highly skilled. I really like her. 06/19/2015
Mary Music, of Death to Dirt, our perfect housekeeper!

As our budget grew tighter, we went from weekly, to twice a month, to monthly, to no housekeeper. Mary had worked harder to keep our home, presentable. And, we thought it just "stayed" that way. Nice to have a good housekeeper, but we could do it ourselves. We HAD to do it, ourselves. Bless Mary's heart--she squeezed us in her busy schedule, for an emergency trainwreak shovel-out. Just walked through the door, and almost cried from joy! Clean, and, pretty, and well arranged! Just like the house used to look!

Thank you, so much, honey! You are the best! If we ever dig out of this financial hole, YOU are coming back to us, PRONTO!

Great job, as always. Quintuple A's! 06/18/2015
This review is long overdue! I am president of a large and very active Swim Club for a premier southern Johnson County community. Dozens of children and multiple subdivisions are involved in our events. The community is managed by the national corporation, First Residential, and its local subsidiary, Charles F. Curry. Mary Music, owner of Death To Dirt Professional Domestic Services, has coordinated, cleaned, and assisted caterers in our clubhouse for 15 years. It is a job which requires a huge amount of pro-action, tact, personal responsibility, forethought, and speed. The fact that one person has held this volatile position, within a corporate structure which uses "team" management at a high turnover rate, should speak volumes. Mary Music is a true professional. She is accessible, returns calls, follows up, prevents problems with rentals, caterers, and keeps the community informed.

I can recommend her services 100%. 06/18/2015
Ms. Mary is truly a professional in a field of amateurs! I look forward to her visits because I know the sense of calm that I feel after she has cleaned my home. Mary takes the time to identify each client's needs and continually ensures that she is exceeding expectations. We love the personal touches that she leaves around the house. Mary is professional, over-qualified and, as an added bonus, affordable! 12/12/2014
"Miss Mary", as our children call her, has been a wonderful addition to our very busy schedule. She has helped not only with the basic cleaning of our house, but is helping us to become more motivated in getting our house into order. Mary is always willing to go above and beyond and is a wonderful addition to our family. Our children love her to pieces! She is truly a joy to work with and I would gladly recommend her for any of your house cleaning/organizing needs! 11/27/2014
Great job Mary Music, of Death To Dirt Professional Domestic Services! I am an artist, from Bulgaria. Just purchased a gorgeous condominium at the Cadillac Building, and was desperate for help. Boxes, everywhere, my family coming to visit, on their way to New York, the American Thanksgiving meal, and my new museum job starting in five days! I met a nice gentlman in the elevator, and as we walked to the health club, mentioned my woes. I needed a special fairy to wave her wand, and fix my life. He told me that if his housekeeper could not get everything in order, no one could!

Mary Music organized my whole Kansas City life, shopped, and had the holiday meal catered by a wonderful company. In addition, she drew up a list of local businesses, and service establishments. Just for me! So convenient. She just left, after making sure all issues were in orde, all accounts settled, and made sure I was well-situated. On an American holiday! My mother LOVED her. Anytime Mary goes to Europe, she has a job!

I appreciate her client, Mr. Clark, for his reference for this business. Mary was exactly the right person to get things done. I can start my Kansas City life with no frenzy or upset, and I have her to thank for it.

Happy Thanksgiving, everyone! 11/22/2014
Thank you, Mary! My brunch was so well-planned, and everything fell into place. Without your help, it would have been a madhouse! You assured me all would be lovely, and it was really, really nice. On a Saturday, too!

I really appreciate Death To Dirt's "white glove" service. I will highly recommend your service to anyone who asks me! Thank you, again. 10/17/2014
I rented the Lionsgate clubhouse, then cancelled my party. There was some poor communication with management, and the renter after me did not receive the clubhouse keys. As I had returned my rental keys, I knew not what to tell him. On friday, we had no answer from the office, either. No answer, no keys, and no one to help, and the weekend coming. Many people were setting up this festivity, and it was looking disorganized and a mess. My wife called a woman named on the contract, Mary Music. Although she was far away, she handled everything with the office, and we had access within an hour! Very good service and problem solving. All is well, now, and no more confusion. She made it possible to set up early, too. We are grateful and my friend, the new rentet is happy. Mrs. Music fixed a problem, not of her making. Thanks from all of us! 09/26/2014
Mary Music helped me in assisting with moving my father into a LTC facility. It was a highly emotional, difficult transition, and had many details. Everything needed care, attention, and communication. She worked so hard, and was always professional. We are so grateful to have had Mary's assistance with this sad and tense situation. She really made a difference. Thank you, Mary 09/01/2014
Mary is the definition of professional. She took care of my mother's needs when I was out of town on business for two months. I spoke to my mother every day and she praised Mary's assistance. My mother isn't easy to please, so I knew that Mary was taking great care of her. She bathed my mother every day and made sure that she was fed properly. Thank you, Mary. I am forever in your debt. 08/17/2014
This is a review for Mary Music, who owns a housekeeping business named Death To Dirt Professional Domestic Services. She organized our church bake-sale, which was combined with our garage sale. It was quite the task because no one was pulling in the same direction, which is why I hired her. It was a fun day because it was well advertised, had music, refreshments, and she was all over the place! We are very happy with the way things went, and highly reccomend Mary to help you. Thank you. 08/10/2014
I actually got Death To Dirt Professional Domestic Services off of another site, but I want everyone to know how sweet, devoted, and helpful Mary is to have around the house. My kitchen, closet, and seasonal ornament reorganization project was finished two weeks early, and WAY under budget!!! She is the ULTIMATE "Rah-Rah" girl, too. My husband can't believe the project got done, at all, much less so fast. Thank you, Mary! 07/30/2014
Finding someone at a hair's notice is not something easily done. It is also especially tricky to find someone of quality. I am pleased to write that Mrs Music is not only someone who meets both of those statements but exceeds them beyond expectations. Mrs Music has shown a work ethic that is to be commended. Her duteous work, attention to detail, and genuine care give her a touch that is to be seen to be believed. It is my sincere hope to work with her again. soon. I thank you deeply for taking care of my home and my guests Mrs Music. 07/29/2014
Even on short notice Mrs Music is a cut above others I have used. I used Mrs Music's services during the 4th unexpectedly and instead of acting as if I were inconveniencing her, she gave service and care the likes of which I have not encountered before! Coming across her was a blessing and well priced as well, particularly considering the nature of the job. She has definitely earned a future customer. Thank you!
07/22/2014
Prompt, courteous, and always professional. Mrs Music provides exceptional service that is unmatched in the Kansas City area. She is a joy to work with and I look forward to doing more business with her in the future. Highly recommended.
06/29/2014
Highly recommended professional contractor. This was an emergency on rental property. Always returned calls, and showed up on time. Awesome job under tight schedule and unpleasant situation. Beyond competitive price. Definitely the best I have ever contacted. Wish my other workers were as responsible! Great job. Thank you. 06/23/2014
OMGOSH...! It was hot, humid, and dirty work, but Mary showed up (early) and worked like a trooper. We had a court-ordered force sale of our home, due to divorce. The house was in good shape, but the garage and walk-on basement was a bomb sight that had not been touched in ten years. Broken lawn movers, appliances, the works. Too emotional for us to do it. When we got home, after spending the day out and away from the upset, we returned home to a MARVELOUS JOB, completely done! The dumpster was full, but organized!? All the heavy broken stuff was on one side, obvious trash bagged and labeled. Family trash was bagged with general labeling, and placed toward a reachable side. Who organizes a dumpster? Baby photos, family albums, wrapped moments that had been long forgotten, we're stacked neatly in the foyer, to be examined. It was a careful, sensitive, and lightning speed job by a REALLY real estate professional.

Highly, highly recommended! Honest and rock-bottom pricing, too! P. S. How Mary lifted some of that stuff, chest-high into a dumpster is a total mystery. My family is so happy that we can move forward, now. Thank you so much! 06/21/2014
Dear Mary,

Just got home, and everything is perfect! How nice to come home from vacation to a clean house, and organized garage! My neighbor is right, there is no one better than Death To Dirt! You set the alarm, correctly. Even my husband can't do that!! I know you are really busy, but if you ever have a bi-weekly Thursday open, please call me! Great job, and great price. AAA+++ 06/03/2014
I have a 1300 square foot rental house in Kansas City, Kansas. The renters left it a mess, and Mary Music Cleaned it this past Sunday. Just walked in to inspect, and wow, it looks wonderful! She even took the trash away! Very happy w/ her work. Two thumbs up for a super-great job. Highly recommend this contractor. 05/31/2014
,
The house look amazing! 05/30/2014
Thank you for monitoring Wyngate's clubhouse and pool area. Summer is so difficult on these properties, and the unauthorized traffic would be three times as bad, if you not "on the ball.!" The Board appreciates your hard work, the extra effort, and responsible communication. 05/27/2014
Good service. Transitioned my mother into her new home, and cleaned the vacancy. Great communication. Highly recommend for service and good prices. Thanks. 05/27/2014
I am diametrically opposed to writing business reviews. The good reviews stand a goodly chance of being solicited, and the bad reviews might be written in vengeance for some preceived wrong. Consequently, I do not trust either one, most particularly numerous lauditory/complementary ones with multiple stars. This review for Mary Music is an anomoly for my husband, and myself. We are from the San Francisco area, travel a great deal to the Orient and employ a sizable permanent, and seasonal staff. Our source is the wonderful Elizabeth Rose Company. By contrast, we find Kansas City to be lacking in trained professional staff. No matter how the local franchises tout their services, they tend to pay low wages to people from a limited employee-pool which can pass a rudimentary criminal background check. If one receives good service, it is the 10-12 dollar an hour employee's personal ethics, rather than those of their employer. My mother-in-law has a large condominium on the Country Club Plaza and refuses to relocate to San Francisco. Very inconvenient. We were forced to hire Mary Music because she was the only person who answered the telephone on Memorial Day. The Home Health-care company, who did not send the requested holiday CNA, could not be reached by text, phone, or service! Flying into K.C., we were livid. I had no confidence in a woman who could be on the Plaza, within an hour, but there was no choice. My mother-in-law is ninety years old, not infirm, and very particular. She has refused agency staff, at the door. She was "society" when that word meant something, and will not allow just anyone to serve her. We were furious with the agency's glitch, and were very short with Mrs. Music. Were we shocked and ashamed of ourselves, when the owner of Death To Dirt Professional Services opened the door at the Alameda Plaza Towers. Dressed completely in black, excellent posture, well-spoken, and possessed of that delicate balance of personal friendliness with professional demeanor. We were completely won over by her work, and her obvious rapport with my mother-in-law. She is present, but not intrusive. An excellent cook and conversationalist, being well-versed in music, gardening, and antiques. These are favorite subjects. In addition, she has a transportation license: we keep a car for the caregivers to drive my mother-in-law, but she has never allowed one of the agency people permission. Collectively, we are delighted with meeting Mary Music are confident in her abilities, and are very pleased having her as an asset to the Kansas City staff. She deserves her reviews, and now has ours, too! 05/25/2014
I travel a great deal of my time, for business and pleasure. This was a six day business trip, and it was a miserable mix of reservation errors, hotel fumbles, and a myriad of other mishaps. Last month, my sister moved to the West Coast. This left me in a lurch for trustworthy pet care. A pair of not-very-friendly Chow-Chows, and a two large parrots call my house their forever home. They were all rescued animals, and have a story to tell. They love me, but not many other people. My sister passed the test, so it was awful when she moved I've heard such horror stories about negligent caretakers that I was reluctant to hire a service. Mary Music not only passed my animals ,"people test", but kept me informed, and called my voicemail from my home phone, so I could see she was actually at the house. Unnecessary but really nice of her. I was concerned with the busy holiday weekend but everything and everyone look great! I highly recommend this service. Mary is trustworthy and kerps her word. 05/25/2014
My husband and I live in a lovely golfing subdivision in southern Johnson county, which is managed by the large real estate investment company, Charles F. Curry. Mrs. Mary Music handles several of their properties, and our clubhouse arrangements are organized by her. I have just locked up clubhouse from one of the best parties that we have ever given in our new neighborhood. Working with Mary during this event was such a pleasure. Mary handled the caterer, who is great, but a notorious hot-head, the deliveries, pick-ups, drop-offs---the whole thing, really. For once, we got to enjoy one of our parties! I know Mary ran all day because she had several other events, too. Whenever I saw her, she was on speaker phone, arms full, and moving at a dead-trot! If the other affairs were managed as well as ours, Mary Music must have a roster of happy clients. She deserves the highest praise for her professional work, warm friendly manner, and reasurring presence when the heat is on. Highly and sincerely reccommended for excellent service! 05/24/2014
Mary, the luncheon was nothing short of fantastic! The tables were just beautiful, and the flower arrangements were awesome. You should be a professional caterer because everyone loved the balance of dishes on the buffet, and ease of service. We were so pleased with the presentation, and delicious food! You are the best kept secret in town! My husband and I will not only use your services, again, but give your card to all of our friends who entertain. Thank you very, very much! 05/24/2014
Well, here we are at the Memorial Day weekend. Now, I can catch up on some long overdue business--and a five-star review for Death To Dirt Professional Domestic Service is a number one priority! Mrs. Mary Music is a wonderful asset to any home, really an indispensible one. We live in Union Hill, along a street of beautifully restored Victorian homes. Mary cleans our neighbor's house on a weekly basis, but I needed some really special service. I love home magazines, and have a carriage-house workshop to construct all the dreamy interiors I see on those glossy pages.... Swamped at work, and the holiday approaching, I needed my own Mary Poppins to rescue me, so that I could live up to my perfect party reputation. I wanted the resin wicker kryloned another color, simple patio pillows/rod pocket drapes made for the back deck new mulch spread, the planters planted, the garden fountain cleaned, and (this shows I am crazy), a gluten-free, soy-free organic eggplant and chevre dish made for my vegan guests. I told Mary to skip the house, and work on these chores... I just got home dreading tomorrow's all day labor toward the magazine ideal, and the back deck/garden/patio looks like Romantic Homes! I almost cried when my husband said to look in the 'fridge. A lovely eggplant and chevre tart sat on the middle shelf! No hysterical Saturday or Sunday in this household. Just a nice Memorial Day party, and it is all because of my neighbor's housekeeper. No one works toward their clients happiness, or has as much talent as Mary Music. She really cares, and it really shows--in everything she does for you. 05/15/2014
Mary Music is the best there is....kept in touch, and really was on top of all the little details and loose ends for our big party. Everything is ready, and it is hours before the event! How she does it is a miracle since she works all day, and most of the night!!! All I know is Death To Dirt made some hard to keep promises, and kept every one if them. Highly recommended. Thanks, so much. 05/12/2014
Well, Mary is finally asking for her clients to post some reviews--since she has been our housekeeper for over a decade, I think its about time to comply! I am a retired businessman, and my wife is a busy physician with a booming practice based in Lee's Summit. No time to spend those rare days off cleaning this place. For ten years, Mary Music has made our home hum like a well-oiled machine. Loyal, discreet, honest, and reliable--and really economical, too. Above and beyond, always. Here is an example, not two weeks, ago. My mother-in-law passed away, and my wife was settling her business in Iowa. The laundry, mine and my visiting daughter, was stacked to the Moon. Mary loaded her SUV, from engine to tailgate, and took the whole load to her commercial laundress, who charged only Mary's professional rate. In addition, Mary had her private, read "better," personal supplies used rather than commercial products. She returned everythinh in just two days, folded and wrapped, to our doorstep. No extra charge, just the laundry's fee! My wife returned home to a clean house, and no laundry... Mary Music is absolutely wonderful! Highly and completely recommended! P.S. My wife loves her, too! 05/12/2014
Mrs. Music does a great job. Our house always smells so good on the days she has been by!

Reply from Death To Dirt Professional Domestic Services
Dear Miss Annette.... How nice of your to leave your review....Lavender is such a medicinal scent, and a client favorite.! I so appreciate the reviews of my valued customers...! 05/11/2014
I wanted to get this review posted for Mary Music before Mother's Day overwhelmed me. Yesterday, could have been a madhouse at the Lionsgate clubhouse had it not been for Death To Dirt, which is the name of her cleaning business. We were having a graduation party for eight fine young gentlemen from Rockhill high school. It was a group effort for several of us, and the guest list had 400 rsvp's. Caterers, tearful mothers, proud fathers, guest speakers--the works. We needed an immaculant clubhouse AND had to have access to the property before 7am. There was to be a huge party before ours that would to last over their time, and we were very concerned because our time organization window was so tight. I have rented the clubhouse many times, and Mary always comes through like a champ. When she called to confirm our party, I told her of our concerns about the other party's late hours, and our need for early possession. Would she be willing to come in by 2am? Mary already knew the circumstances because she stays in touch with the administrative assistant for our property with Curry. A real communicator!! She was just letting me know that the clubhouse would be ready by 5am. It was, and it was perfect! No stumbles or problems. She gave a smooth start to our happy day by going above and beyond for us. This review is to show Mary how much the clubhouse renters appreciate all her hard work! Thanks so much!

Reply from Death To Dirt Professional Domestic Services
Dear Miss Gretchen.... Thank you so much for your thoughtful review...feedback is so important for consistancy of presentation, and professional vision....My real estate contracts are of paramount importance, as are all of my wonderful clients...! 05/11/2014
I tried to get the star-rating service to work on my old clunker of a computer, but the stars would not register Suffice to say that this is a five-star review for Mary Music, owner and chief cook/bottle-washer of Death To Dirt Domestic Services. My mother's house looks absolutely wonderful for Mother's Day. Fresh, and smells great. She was so surprised by your exemplary service, and my mother is no pushover when it comes to a clean house. Thank you for coming at such short notice, and on a weekend, too. Ever since she broke her knee, the house has been worrisome to her. You were so pleasant and easy to have around, and you put my mother right at ease. We are really happy with Death To Dirt. Highly recommended, quintuple-star service!

Reply from Death To Dirt Professional Domestic Services
Dear Mr. Brett...what a pleasure to be of assistance to you and your lovely mother....Thank you for drpending on Death To Dirt Professional Domestic Services.... 05/05/2014
We were in the process of moving between homes and Mary helped us out tremendously. My husband called her just 2 days before we were moving.. Mary met my husband the night before we were to move and she basically worked all night to get our new home cleaned for us. She saved us so much time and did such a nice job we decided have her clean our home on a permanent basis.

Reply from Death To Dirt Professional Domestic Services
Dear Miss Rebecca.... Thank so much for your kind review.. I was delighted to be of assistance to your family... DTD's more than happy to accomodate your schedule for the most optimal help... Congratulations on your beautiful new home...! 05/04/2014
I wrote another review for this site, at an earlier time, this morning. It did not seem to transfer, so my wife insists that I post another one. We live in a very nice housing development that has many luxurious amenities, and one of those perks is the clubhouse. We are giving a large catered affair this day, and were very pleased with the presentation of the clubhouse cleaning. We had never rented it before, and when we went online to make the reservation, we were dismayed that another large party would be having festivities the previous night. My wife contacted the management company, Charles F. Curry, because we had many questions. In addition, we wanted to take possession of the property five hours early from the 12 noon time, which was too late. Our caterer is expensive, and we could not have any upset. The lady at the office gave my wife the telephone number of the subcontracter who is responsible for monitoring the clubhouse. Her name is Mary Music, and she owns Death to Dirt. My wife felt much better after conferring about our expectations. Still, what if she forgot the early hour, or overslept and was late? On a Sunday, who would help us? All the worry was in vain. Mrs. Music cleaned very well, put out many extra supplies for our useage, and did what she had commited to for our party. We are pleased with her work, communication, and Charles F. Curry. Thank you very much.

Reply from Death To Dirt Professional Domestic Services
Dear Sir... I so appreciate your review... It was a pleasure to work with you and your wife... Maximizing efficiency, and minimalizing obstacles is one of DTD's primary goals... Wonderful party...! 05/03/2014
I moved into this home that required a lot of dry wall work in the upper to floors of the home. My family lived in the basement until everything had been completed. With that said only the day to day things were down stairs with us everything else remained in the garage. Since then we have moved upstairs bring boxes in from the garage. Mary has helped us not only get organized, which is an ongoing endeavor, but she has worked hard to get our house clean. My daughters said to me last night, "I'm not sure who sent us this cleaning goddess but boy we needed her." I had left for San Diego when she first made her visit. She sent me pictures of the before and after, I thought she cleaned the wrong house, I had not seen my counters, nor the floors since they had been completed what a big, I mean HUGE difference she has made. Mary I want to thank for helping me and family to have home we can come to and be proud of. Thank you!!!!

Reply from Death To Dirt Professional Domestic Services
Dear Miss DeAnna... I enjoy your delightful family, and look forward to making your home a happy place to relax from those busy schedules...! 05/02/2014
Hey, Mary-- here is your review, see I told you I would do it! Mary Music helped save my family vacation. Here's what happened. I inherited some real estate properties from my dad by Right of Survivorship. He was a great dad, and he passed away on Valentine's Day. One property was just awful, and when Iooked through my dad's correspondence, I found lots of extensions from the City for him to clean it up, or it was going to be condemned! No one wanted that headache. The City was sticking to their guns, and said three weeks, or its curtains for this whole deal. Not simple. I wasted two weeks waiting for CraigList haulers who did not show up or tripled their prices when they saw I was getting desperate. It's Spring, and everyone was booked. One week to go, and the vacation was all but cancelled. The house was in an uproar. My wife called Death To Dirt for help. Oh, yeah I thought, this woman is going to clean up that mess!? I still can't believe it. Asked the address, lockbox combo, looked at it that day, made arrangements for the roll-off container, quoted a flat price!, and said it would be done by Sunday. It was Wednesday afternoon. No way! Here comes Sunday--and, about 9am the phone rings. Here it comes, lots of excuses why it can't be done, or she can't make it. Wrong! The job was done!!! I still can't figure out when it was done! Drove over to pay, expected half-baked job, but man-- that place was ready to go! Not a can in the yard and the house bare to the walls! How was it done!? She just laughed and laughed and would not tell me a thing. She said she knew a lot of people. No doubt. My wife gave her a great big hug because our vacation was saved! Kiddo, you are the best! Kept your word, and delivered. Sorry you had to call and remind me about the review. I think your great! Thankd, again for a real fine job!

Reply from Death To Dirt Professional Domestic Services
Thank you for your kind review, sir....I really appreciate your efforts on my behalf....
05/02/2014
I am so embarressed that this review is soooo late! However, Mary is really patient with all of her crazy clients--I top the list, too! Having Mary Music help me keeps me calm, centered, and my mind on my really demanding job. I am so busy between the children, and my career. She is so sweet, cheerful, and positive, too. My kids love her! I am totally at ease having Mary in the house and crazy without her because she just makes everything better, cleaner, more organized, and happy! Oh, and she has cleaned for some of my co-workers, too--they live het, too. She gets a triple-A+ rating in this chaotic household!!!

Reply from Death To Dirt Professional Domestic Services
Dear Miss Jen.... You are the best... And, those children are just angels... So happy to be your hoysekeeper for all these years... 05/01/2014
This review is long overdue, and I apologize to Mary for having to be so patient with us! I am one of Death To Dirt Professional Domestic Services property manager clients at Charles F. Curry Real Estate & Investment Management Company. Mary Music is a solid gold, diamond-studded favorite with those of us fortunate to have her as our subcontractor! This afternoon, she is stamping out some trouble at one of my fussiest subdivisions. Does she have time? Absolutely not---always busy. Will she MAKE time for the mess? Absolutely YES! She is so trustworthy and reliable. I am confident of getting the support needed to deliver the goods. Mary Music is the best, ever! Thank you!

Reply from Death To Dirt Professional Domestic Services
Dear Miss Denise...Charles F. Curry equals 24 hours per day---and DTD LOVES it...!!! Many sincere thanks...! 04/30/2014
I had my wife hire Mary to clean so that she wouldn't have to give up her one precious day off to do so. "Best money ever spent." I'm pretty sure I say that every week!

Reply from Death To Dirt Professional Domestic Services
Sir, it is my pleasure...! 04/30/2014
Mary is the most detailed and dependable person I have ever hired. No Job too big or too small, I highly recommend her!

Reply from Death To Dirt Professional Domestic Services
Dear Madame... Working with you, and your lovely staff at the Buffalo Ranch Shoppe in Weston is such a pleasure...!!! Gorgeous store, and the most unique, one-of-a-kind objects d'arte in Kansas City... A true "destination" emporium... Always happy to contribute toward efficiency... 04/30/2014
I am delighted to write this business review for Mary Music's Death To Dirt Professional Domestic Services. My work as a property manager with Charles F.Curry Real Estate Property & Investment Management is very demanding. As one of the largest companies in the Kansas City metropolitan area, our holdings and contracts are extensive. We rely on reputable and consistant contractors, and Mary Music is a perfect fit! She has been affiliated with our company for almost fifteen years in the capacity of clubhouse events coordinator assistant and housekeeper on several of our mos ""hand's on" properties. She cleans, balances the rental schedule, contacts renters, and monitors the clubhouses. One never wonders what is happening with a particular property--Mary stays in touch, using excellent communication skills and sends pictures. Her talents are utilized by several of Curry's property managers (myself, included), and she hasa sterling reputation for honesty in invoicing, turning in consistantly excellent work, and just representing Curry in the best light to our valued homeowners. Mary gets the job done!

Reply from Death To Dirt Professional Domestic Services
Dear Miss Lindsey... Your confidence and trust in my company is so appreciated...!!! Thank you, from the bottom of my heart, for your valuable time, and loyalty...!!! 04/30/2014
I run my own small business and have trouble finding the opportunity to get things done around my home. I have gone with other agencies in the past but have found Mrs. Music to not just be a cut above, but to go beyond all expectations. She is loyal, kind, energetic, and so very friendly. She has been prompt and has done duties going past even what's offered. She has easily earned my business, my trust, and my recommendations to everyone I know. Such service is not seen these days, sadly, but it is nice to know that there's at least a few left out there who still provide it. Mrs. Music is definitely one of these people. Highly recommended!

Reply from Death To Dirt Professional Domestic Services
Dear Mr. Ralph... With DTD, the service is all about YOU...! Thank you for your nice review sir...! 04/28/2014
An extraordinary professional! Death To Dirt is the best for those who need on-time, friendly, accesssible domestic service. DTD is surprisingly afffordable, too!

Reply from Death To Dirt Professional Domestic Services
So happy that I could be of assistance, Miss Rebecca....!
04/26/2014
Mary is simply the best. Very well spoken and polite. If your on this site, your obviously looking for a housekeeper, and look no further than Mary. There is a reason she has more reviews than anyone else.

Reply from Death To Dirt Professional Domestic Services
Thank you, Mr. Chris 04/22/2014
I should written this review a long time ago, but lets be honest. If I didn't procrastinate, I wouldn't need Mary.

This is what I will say. I looked around for a long time and have 35 applications in my inbox. I just knew Mary could get anything done right away. That's it. She will do whatever it takes to help you get your affairs in order. I need someone that not only cleans and organizes, but helps me think how I make my environment work for me.

You should hire her. If you don't, I will likely find things for her to do though.

Reply from Death To Dirt Professional Domestic Services
Dear Mr. Bill....how I love organizing my bachelor clients...! Thank you for your valuable patronage of Death To Dirt Professional Domestic Services....! 02/15/2014
Mary has cleaned our house 3 times (yes I have waited to give a renew) and it is in the best shape ever since we moved into this house 7 years ago. She not only does a great job cleaning, but is also very flexible at scheduling and easy to communicate I highly recommend her!

Reply from Death To Dirt Professional Domestic Services
Dear Miss Lien....thank you for hiring Death To Dirt to be an integral part of your comfortable home maintenance....I appreciate your review.... 01/25/2014
Mrs. Music has only been to our home to clean twice now, and already it is cleaner than it has ever been. She is eager to please and sensitive to our needs. We enjoy her pleasant personality and witty conversation. She's a gem!

Reply from Death To Dirt Professional Domestic Services
Thank you, Miss Mary Ann...you are a sparkling jew, yourself...! 01/15/2014
Mary has been cleaning for us now for a few weeks and we could not be more happy with the quality and thoroughness of her work. We continue to be blown away when we come home on days she has been at our house. We agree with the other reviews...Mary is one of a kind and we feel lucky to have found her. We would highly recommend her to anyone who is looking for help with house work. She will exceed your expectations.

Reply from Death To Dirt Professional Domestic Services
Dearest Sir.... How I value the weekly opportunity to make your famiy home a comfortable sanctuary.... Thank you for your nice review....! 01/12/2014
mary is very good working and its hard working, she was punctual and polite and helped me at the emergency sutution I would highly recommend her business to very one.

Reply from Death To Dirt Professional Domestic Services
Thank you, Miss Jeelan....I was happy to help you...always depend on Death To Dirt to be there for its great clients...! I appreciate your review... 12/21/2013
Mary does an excellent job, so flexible and considerate. Mary doesn't leave the home until it is spotless. Her prices are very fair and I don't know what we would do without her! 12/11/2013
Where do I begin? A chance meeting? Sort of... But a friend once said, nothing is "Chance"
it's "Serendipity". My husband said I had one thing to accomplish on my day off...He said "FIND a housekeeper! You work too hard all week to spend your one and only day off, cleaning house!" So I had no idea where to start... (Almost a year ago, Mary had come into my store and had a delightful conversation with my friend that works for me, and left her card.) When I told my friend of my dilemma, she said with complete conviction "MARY MUSIC!" She reached in our drawer and handed me the card for Death to Dirt.

Mary has been the best thing I've ever done for myself! I do think I have asked her if she is "Real"...she is a domestic God send, I can't imagine life without her! 10/30/2013
"One of a kind" is the phrase that keeps running through my mind when it comes to Ms. Mary M. From my first email contact, to my first phone conversation, to my first personal visit and service from Mary - yes, "one of a kind" is the phrase that describes her. In today's hurry up world, to find someone who will simply take the time to listen - I mean really listen - and then go the second mile to meet your needs, that is my definition of "one of a kind" and that is Ms. Mary M. When Mary arrived for the first time at my apartment, I discussed with her my specific situation and needs. When she left my apartment a couple of hours later, I was all smiles - no disappointments, not one! Do yourself a favor, and give Ms. Mary M a call - I'm confident you too will not be disappointed. 09/13/2013
I am a lawyer and a bachelor. Not only did I need a good, consistent house cleaner, but a laundress, errand runner, and cook. In short, a "home manager" if you will. I could not find an employee in the Kansas City area who was a trained "domestic" and was constantly disappointed by local maid services. They simply were not what I needed. Mrs. Music fit the criteria splendidly. In the decade that I have have used her services in my home, she has proven to be responsible, consistent, courteous, and above all loyal. Her discretion and skill has earned my trust to the extent of allowing light secretarial work to be added to her duties. An absolute gem and treasure. A very rare find in any region indeed 07/19/2013
My mother found Mary for us as a post second baby gift. Mary was fantastic! She was easy to get in contact with and was accommodating to our schedule. She was coordinating with my mon, who lives out of state.
When Mary was done doing a deep clean of our home, it not only smelled fantastic but the cleaning was even better. She took her time and her care recalled showed. Our bathroom blinds have been impossible to keep/get clean. Mary made them look brand new.

We are happy to say that Mary will be part of our monthly routine. We would Definately recommend Mary.
CHECK OUT OTHER OPTIONS NEAR YOU
SPECIAL OFFER
Please inquire for special prices and information...
Join free to contact this business
The email address on your Facebook account does not match your Care.com account. Please log in with your Care.com credentials and link the accounts in the 'My Profile & Settings' page.
or
Join free today
Sign up now! It only takes a few minutes.
What services do you offer?
Last, but not least...
Fill in the blanks to create your account.
Thanks—you're almost there.
Create your login below.
Care.com is the world's largest online destination for care. We connect families with great caregivers and caring companies to help you be there for the ones you love.
Care.com does not employ, recommend or endorse any care provider or care seeker nor is it responsible for the conduct of any care provider or care seeker. Care.com provides information and tools to help care seekers and care providers connect and make informed decisions. However, each individual is solely responsible for selecting an appropriate care provider or care seeker for themselves or their families and for complying with all applicable laws in connection with any employment relationship they establish. Care.com does not provide medical advice, diagnosis or treatment or engage in any conduct that requires a professional license.
Care.com and "There for you" are service marks or registered service marks of Care.com, Inc.
© 2007-2022 Care.com, Inc. All rights reserved.