83% of Google employees stated that they are better able to focus at work with Care.com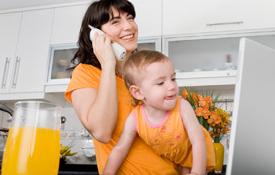 83% of Google employees stated that they are better able to focus at work with Care.com
Great interface, easy to use. I like the ability to post a job and have applicants reach out to me, instead of me having to search for applicants myself. Background references and checks are extremely useful. Has been a great experience.

Challenge
As a company known for innovative technology, Google's employee programs are no less innovative. Recognizing the value of focused and engaged employees, Google makes helping them find quality family care a priority. Although on-site childcare is available at multiple Google-sponsored and run centers, demand far outpaced capacity. Google explored other options to help accommodate employee families.
Solution
The nationwide coverage and flexibility of the Care.com solution was well-suited to Google's diverse workforce as Google offices across the country vary in terms of demographic and cultural makeup, as well as general care preferences. Although some locations tend to be more focused on finding nannies and others are more drawn to center-based care, Care.com accommodates the care needs and preferences of all Google employees.
Results
The Google launch of the Care.com program in 2011 was met with tremendous excitement. Google employees were impressed by both the depth and breadth of Care.com's services, which ranged from everyday to back-up care and pet sitting to senior care. Employees were grateful that Google purchased this comprehensive benefit to help them quickly and easily find care for their families.
Real-World Results
HR Executives weigh in—see what they think of our programs.
I used Care.com to find my provider... it was a great tool for screening and communicating with potential providers. Thanks for the awesome resource! I would recommend it to anyone, and actually have several times!