Find a Renton, WA Retirement Community and Retirement Home
Search by location, read about amenities and features and find a quality retirement community for your loved one!
Retirement Living is best for people who:
No longer wish to or cannot safely handle home maintenance
Would benefit from group socialization
Need very little assistance with daily tasks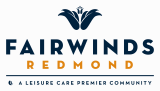 9988 Avondale Rd NE
Redmond, WA 98052
At Fairwinds ? Redmond Retirement Community folks are always telling us that we just do things a little better. Maybe it is our focus on providing warm, friendly five-star service 24/7, no exceptions....
More >


1115 108th Ave NE
Bellevue, WA 98004
Beautiful apartments. Unrivaled services. And a healthier, more vibrant you. Tour The Bellettini and see it all around you?shining examples of energy and vitality. And we aren?t just talking about the...
More >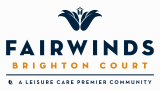 6520 196th St SW
Lynnwood, WA 98036
Life at Fairwinds ? Brighton Court Retirement Community is good. So good, in fact, that you may think you have moved into a resort and not a retirement community. And a super-friendly and super-lively...
More >