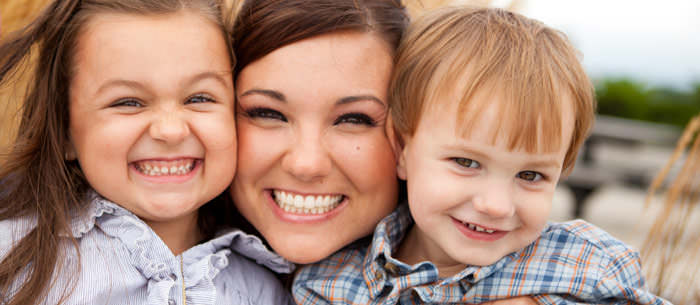 You've hired your dream nanny. Congrats! You're almost finished. All you have to do now is figure out how to pay her. Chances are you have friends who have chosen to fulfill the "nanny tax" obligations and others who have opted to pay under the table.
Wondering which way to go with your nanny?
Watch this video, then scroll further down the page for advice from Stephanie Breedlove, VP of Care.com HomePay, on the three reasons to pay your employee aboveboard.
Avoid IRS and Legal Trouble
Paying your nanny under the table is illegal. Period. And the consequences are more serious than most people realize. Failing to report your nanny's taxes can subject you to felony tax evasion charges -- a crime that carries hefty fines, loss of professional license, and even imprisonment.

Even if you successfully avoid an IRS audit, labor law violations (i.e. overtime, minimum wage, workers' compensation, paid time off, disability) can cause an expensive and stressful legal mess.

If you don't want to have to worry about audits, wage disputes and whistle blowers, paying legally is the best peace of mind insurance policy you'll ever have.

Capitalize on Child Care Tax Breaks
The employer taxes probably won't cost nearly as much as you think. In fact, child care tax breaks usually offset most of the employer tax cost -- and some families even come out ahead.

The tax breaks include Dependent Care Accounts (also called "Flexible Spending Account") and the Child Care Tax Credit. If you have two or more children under the age of thirteen, you can use a combination of these tax breaks to save even more. For an estimate of your "nanny taxes" and your tax breaks, check out our free Nanny Tax Calculator.

Help Secure Your Nanny's Future
Paying your employer taxes provides your nanny with all the protections and benefits that other professionals enjoy (i.e. Social Security income, Medicare, disability, unemployment). It also enables her to build a credit history so she can qualify for a car loan or mortgage. These employee benefits are only available when you handle your nanny tax requirements correctly. Not only will you being doing a good thing for your employee, your willingness to provide professional compensation will likely create a better, longer-lasting employment relationship.
Reporting taxes prevents expensive audits and legal problems, creates tax break opportunities, and attracts professional caregivers -- while paying under the table creates a lot of risk for very little reward. That's why more and more families now view legal pay as the wise way to go.
Your Next Steps:
* The tax information contained in this article should not be used for any actual nanny relationship without the advice and guidance of a professional tax advisor who is familiar with all the relevant facts. The information contained herein is general in nature and is not intended as legal, tax or investment advice. Furthermore, the information contained herein may not be applicable to or suitable for your specific circumstances and may require consideration of other matters.


For more tips and advice, check out these Nanny Tax Articles.