Tax Tips for Summer Child Care
Figuring out your summer child care plans? Don't forget to factor in taxes.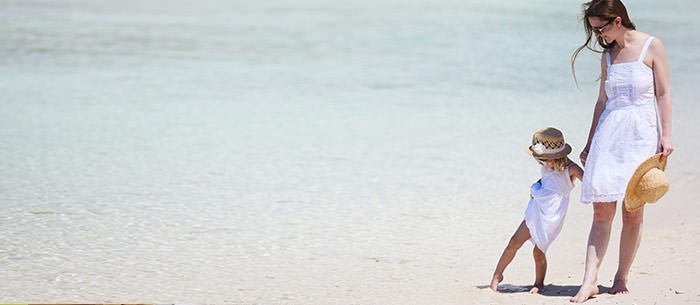 Updated
School is out, but you still have to work. What do you do with your kids?
You know about your options for summer child care, but how do they impact your taxes?
For example, did you know that when you hire a summer nanny and pay her taxes, you may qualify for tax breaks? That means your nanny's salary could end up costing much less than you thought -- and you might even come out ahead in the end.
Save Money When Hiring a Nanny
If you pay your summer sitter more than $1,900 in the calendar year, you have to pay employment taxes. You'll need to set up a payroll system to take out taxes as a household employer, but doing so may also allow you to benefit from fabulous tax credits.
For example, let's say you hire a nanny and pay her $5,000 for 10 weeks of summer work, you may actually be able to give yourself a financial boost (as well as a pat on the back) by paying her legally as a household employee. Take a look at the example below and see for yourself what tax breaks can do for you:
Employee's Gross Wages $5,000
Employer Social Security Tax $310
Employer Medicare Tax $72.50
Employer Unemployment Insurance Tax $150 (estimated)
Total Employer Taxes $532.50
Total Costs $5,532.50
Savings from Dependent Care Account (FSA) <$2,000> (estimated)
Total Cost After Tax Breaks $3,532.50
Total Employer Savings $1,467.50
In this example, your tax break would cover the cost of paying your nanny legally, plus an additional $1,467.50!
To take advantage of available savings, sign up for your company's Flexible Spending Account (also called a Dependent Care Account) during your open enrollment period (usually in the fall) or within 30 days of a life-changing event (such as the birth of a child or switching jobs). This account allows you to pay for up to $5,000 of your child care expenses using pre-tax dollars. Since the money is never taxed, you're saving $2,000 or more, depending on your marginal tax rate.
"If you don't have access to the Flexible Spending Account, you may still be able to take advantage of the Child Care Tax Credit and come out ahead by paying your summer nanny on the books," says Stephanie Breedlove, VP of Care.com HomePay. With two kids, the IRS allows you to itemize up to $6,000 of child care expenses per year (IRS Form 2441) and take a tax credit of 20 percent on those expenses. From our scenario above, you would itemize the $5,532.50 of child care costs and get a tax savings of $1,106.50, reducing your overall cost to $4,426. That's still a savings of $574 just by putting your summer nanny on the books!
Get Tax Breaks for Camp
Believe it or not, if you enroll your kids in summer day camp so you can go to work, you may also be able to apply the enrollment fees toward the Child Care Tax Credit or use your FSA money to pay for the fees. While the kids are swimming, hiking and painting, you would be able to sit back and reap the tax credits.
Learn more about 6 Ways to Save Money on Camp.
Even if your child attends several different camps (a sports camp one week and an academic camp the next), the tax credit may still apply, says Roy Frick, president of the Accreditation Council for Accountancy and Taxation (ACAT).
Unfortunately, overnight camp is excluded from this credit.
Are you creating a hybrid plan, where your kids are in the care of a nanny for some of the summer and in camp during other weeks? You can also take advantage of the tax credit.
Plan Summer Schedules
Summertime schedules are often not as structured and families have to clearly define a nanny's duties from the beginning, says Michael Salazar, board member of ACAT.
The nanny may be in charge of the kids and even bringing them to camp, but she might also be in charge when the family is relaxing and the parents are around. Be aware of the labor laws that come with summertime travel and make clear distinctions between when your employee is on the clock and when she's off duty.
"If you're at the beach, and want your nanny to come as an extra set of eyes, she's working and needs to be paid for all that time," says Breedlove. Even simple summer vacation plans can quickly add up to nanny overtime hours, so keep diligent track of when she is working.
Keep in Touch
You already have your nanny's Social Security number based on all the payroll paperwork you did, but because she's leaving at the end of the summer, you need to make sure she keeps in touch. Ask her to notify you of any address changes because you'll be sending her Form W-2 in January when it's time to file taxes.
Julia Quinn-Szcesuil is an award-winning freelance writer and a mom to two girls. She lives in Massachusetts and has written for local and national publications.
Your Next Steps:
* The information contained in this article should not be used for any actual caregiver relationship without the advice and guidance of a professional tax advisor who is familiar with all the relevant facts. The information contained herein is general in nature and is not intended as legal, tax or investment advice. Furthermore, the information contained herein may not be applicable to or suitable for your specific circumstances and may require consideration of other matters.
For more tips and advice, check out these Nanny Tax Articles.
Get started with HomePay!
Already enrolled with HomePay? Log in
First things first—have you hired a caregiver?
If you're seeking a caregiver or a care job, visit Care.com
What type of caregiver have you hired?
Have you already made any payments to your caregiver?
If you've made payments, we'll help you track them and we'll provide your employee with pay stubs.
We'll help calculate the taxes in your state.
What type of caregiver are you planning to hire?
When do you expect to hire someone?
How many hours do you estimate your caregiver will work?
We'll help calculate the taxes in your state.
Great! Now set up your log in to get things going.