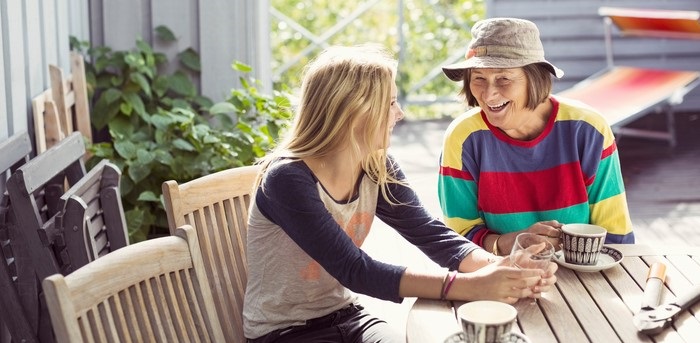 Updated
Faced with new regulations, home care agencies have recently been forced to raise their hourly rates, especially for high-hour cases (40+ hours per week). Thats left millions of families struggling to make ends meet and desperately searching for a more affordable in-home care solution. The good news is many are able to cut care costs by as much as 50% simply by moving to private employment where the family hires the caregiver or companion directly.

Private employment is usually more affordable because household employment law allows most families to take advantage of several important exemptions for overtime and sleep time.

Depending on your state and the number of hours of care you need, privately employing a senior caregiver may save you tens of thousands of dollars per year (see example below).

Read More: How Hiring Caregivers and Companions Privately Can be Cheaper than an Agency Hire

The HomePay Solution for Senior Care
For families that employ a senior caregiver, our HomePay service was built to make a stressful time a little easier. We handle all the tax and legal complexities of household employment from processing payroll to filing tax returns to HR compliance. We also save you time by handling tax agency correspondence and making all payroll and tax documents accessible online so the entire care team (adult children, accountants, advisors, etc.) can manage the financial aspects of the care from near or far.

Since 1992, our mission has been to make employer obligations effortless for families so you can focus on providing the care your loved one needs. To learn more about the HomePay service, click here.

A Senior Care Story: Care Costs Reduced by Almost 50%
Doris lives in Texas and suffers from dementia. Five days a week, she has around-the-clock caregivers and then the family takes turns helping on the weekends. The home care agency had recently increased the hourly rate to $20/hour (even though the caregivers only received $11/hour).

Doriss family decided to employ privately and hired her favorite caregiver, Jane, to work five 24-hour shifts each week. This qualified her as a live-in employee in the eyes of the law, which means that Doris is not obligated to pay her overtime (time-and-a-half) for all hours over 40 in a workweek.

In addition to the overtime savings, the 24-hour shifts also mean that up to 8 hours of her day can be treated as non-compensable sleep time. The net effect is the 120-hour week is reduced to 80 hours of compensation. They pay Jane $13/hour for 80 hours per week. After all the extra employer costs (taxes, insurance and payroll service), the total cost per hour is $15.60.

The bottom line: Hiring privately saved Doris almost $60,000 each year (see math below):
Agency Costs
$20 per hour x 120 hours x 52 weeks $124,800 annually

Private Employment
$15.60 per hour x 80 hours x 52 weeks $64,896 annually

Savings Per Year $59,904

Note: Cost savings are based on factors, such as tax breaks, savings from insurance benefits and exemption from certain hours worked. For more information, please visit a detailed explanation of each topic below:
How Long-Term Care Insurance and VA Benefits Work for Senior Care
Handling Payroll for Overnight or 24 Hour Shifts

Free Budgeting Assistance
If youre considering private employment, were happy to talk to you about your situation and provide a free estimate of your total employer costs so you can make an informed decision about your care options. Just call (888) 273-3356 and talk to one of our experts. Were here to help!
Looking to Hire a Senior Caregiver?
Check out our senior care matching service.
Get started with HomePay!
Already enrolled with HomePay? Log in
First things first—have you hired a caregiver?
If you're seeking a caregiver or a care job, visit Care.com
What type of caregiver have you hired?
Have you already made any payments to your caregiver?
If you've made payments, we'll help you track them and we'll provide your employee with pay stubs.
We'll help calculate the taxes in your state.
What type of caregiver are you planning to hire?
When do you expect to hire someone?
How many hours do you estimate your caregiver will work?
We'll help calculate the taxes in your state.
Great! Now set up your log in to get things going.