How HomePay simplifies senior care taxes and payroll
Learn what our comprehensive service does to manage your in-home care costs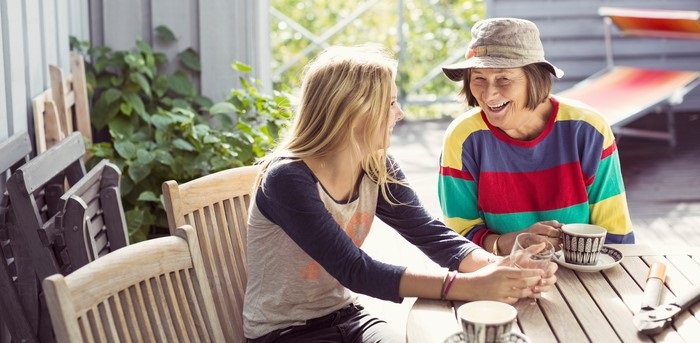 Updated
According to the most recent AARP survey, 76% of Americans prefer to age at home. The choice then becomes whether to hire a senior caregiver privately or enlist the help of an agency. For the past several years, home care agencies have been forced to raise their hourly rates as a result of having to comply with additional federal regulations. In fact, the latest Care.com Cost of Senior Care survey shows that hiring a caregiver on your own can be around $4 per hour cheaper than hiring through an agency.
Read more: How federal regulations have changed the senior care industry.
At HomePay, we see more and more families now opting to hire and employ a caregiver privately. But with this comes taking on the responsibilities of being a household employer, which on the surface, can seem like a large burden. However, outsourcing this work to a comprehensive service like HomePay means you don't have to worry about making mistakes or spending time researching federal and state regulations.
The HomePay solution for senior care
For families that employ a senior caregiver, we handle all complexities of household employment. Briefly, this includes:
Registering for your federal and state tax accounts.

Filing a New Hire Report with your state.

Managing your caregiver's pay and taxes withheld each pay period.

Tracking the federal and state taxes you accrue each pay period.

Preparing and filing federal and state household employment tax returns for you.

Creating and sending a W-2 to your caregiver so they can file their taxes.

Filing year-end forms with the Social Security Administration.

Preparing a Schedule H for you to attach with your personal income tax return.

Keeping you informed of any federal or state household employment regulation that could impact your relationship with your caregiver.

Managing any tax notices you may receive from the state or IRS.
We've been doing this for families since 1992 with the goal of making household employment obligations effortless for families so you can focus on providing the care your loved one needs. To learn more about the HomePay service, click here.
Other benefits to hiring your own senior caregiver
You've already seen the cost savings associated with going this route, but most caregivers also earn more when they're privately employed. This is because 100% of the money you're spending goes to them instead of an agency that has to account for several different pieces of overhead costs before their caregivers are paid. Additionally, most seniors enjoy having the same caregiver coming to their home every day because they're able to build a comfortable relationship with them over time. This is especially important if your loved one has a cognitive issue, such as dementia or Alzheimer's disease.
Have questions? Take advantage of a free consultation and budget assessment
If you're considering private employment, we're happy to talk to you about your situation and provide a free estimate of your total employer costs so you can make an informed decision about your care options. Just call (888) 273-3356 and talk to one of our experts. We're here to help!
Next Steps:
Find the perfect senior caregiver
Read about tax breaks available when hiring a senior caregiver
How long-term care insurance and VA benefits work for senior care
Get started with HomePay!
Already enrolled with HomePay? Log in
First things first—have you hired a caregiver?
If you're seeking a caregiver or a care job, visit Care.com
What type of caregiver have you hired?
Have you already made any payments to your caregiver?
If you've made payments, we'll help you track them and we'll provide your employee with pay stubs.
We'll help calculate the taxes in your state.
What type of caregiver are you planning to hire?
When do you expect to hire someone?
How many hours do you estimate your caregiver will work?
We'll help calculate the taxes in your state.
Great! Now set up your log in to get things going.