Sample Senior Care Contract
A detailed senior care contract is important for every family to have. Use our sample 2023 contract and customize it to fit your exact needs.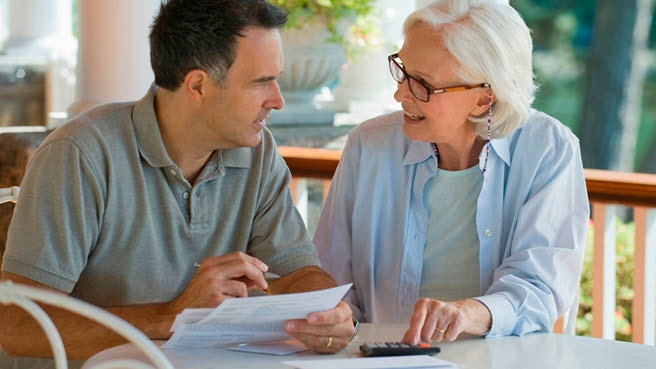 Updated
When you hire a senior caregiver, there are many details to go over, things to discuss with your family and ultimately agree on the best strategy for how care should be provided for your loved one. Creating a comprehensive senior care contract allows you, your loved one and your caregiver to know what to expect from each other.

Below is a list of items that we recommend including into your senior care contract. Alternatively, you can download a free copy of our Sample Senior Care Contract, which can be personalized to fit your needs.


What Your Senior Care Contract Should Include
Start date

Worksite address

Work schedule

Should encompass all 7 days of the week with start and end times as well as the total daily and weekly hours the caregiver will work.




Job responsibilities

Should include a detailed checklist of what the caregiver will be expected to do while on the clock. Examples are personal care duties, meal preparation and transportation responsibilities.




Compensation

Should include the caregiver's hourly rate of pay, overtime rate of pay and total weekly compensation. You should also let the caregiver know if they will be paid weekly or bi-weekly.




Additional payment items

These include whether you will reimburse for miles driven on the job or cover certain expenses for your caregiver, such as health insurance, public transportation, parking or cell phone service.




Tax withholding and reporting

Let your caregiver know that taxes will be withheld and that you will be handling their W-2 at year-end and be responsible for reporting their wages to the IRS and the state.




Paid time off

Should include any paid sick leave and/or paid vacation days you plan on giving to your caregiver.




Holidays

Should include a list of paid and unpaid holidays your caregiver will have off.




Termination policy

List the items in which your caregiver can be fired so they know what is unacceptable while caring for your loved one.




Social media policy

Describe what an appropriate use of social media is while on the job and whether your caregiver is allowed to share photos of your loved one.




Raises and reviews

Let your caregiver know when their job performance will be reviewed and when they are eligible for a raise.




Rules and expectations

This should be an addendum further explaining your loved ones physical and/or mental medical diagnosis, any impairments they may have, what medications they take, what the policy for visitors is, and other aspects related to how care is provided.




Daily schedule

Lay out what a typical day should ideally look like along with what times certain medications should be taken.

Once all parties are satisfied with the details in your senior care contract, print out two copies, sign both and ask your new caregiver to do the same. Each of you should keep a copy. Finally, set up a consultation with HomePay so we can go over how taxes and payroll should be handled for your caregiver.
Legal Notice: This document and the information in it is presented to be used solely as an example and general guide and is not intended as legal advice. By using this document, the user hereby agrees to release and hold harmless Care.com and Breedlove & Associates, LLC from any liability arising under or relating to this "Sample Senior Care Contract" document whether arising in contract, equity, tort or otherwise.