Massachusetts Tax and Labor Law Summary
Household employment requirements for families hiring a caregiver in Massachusetts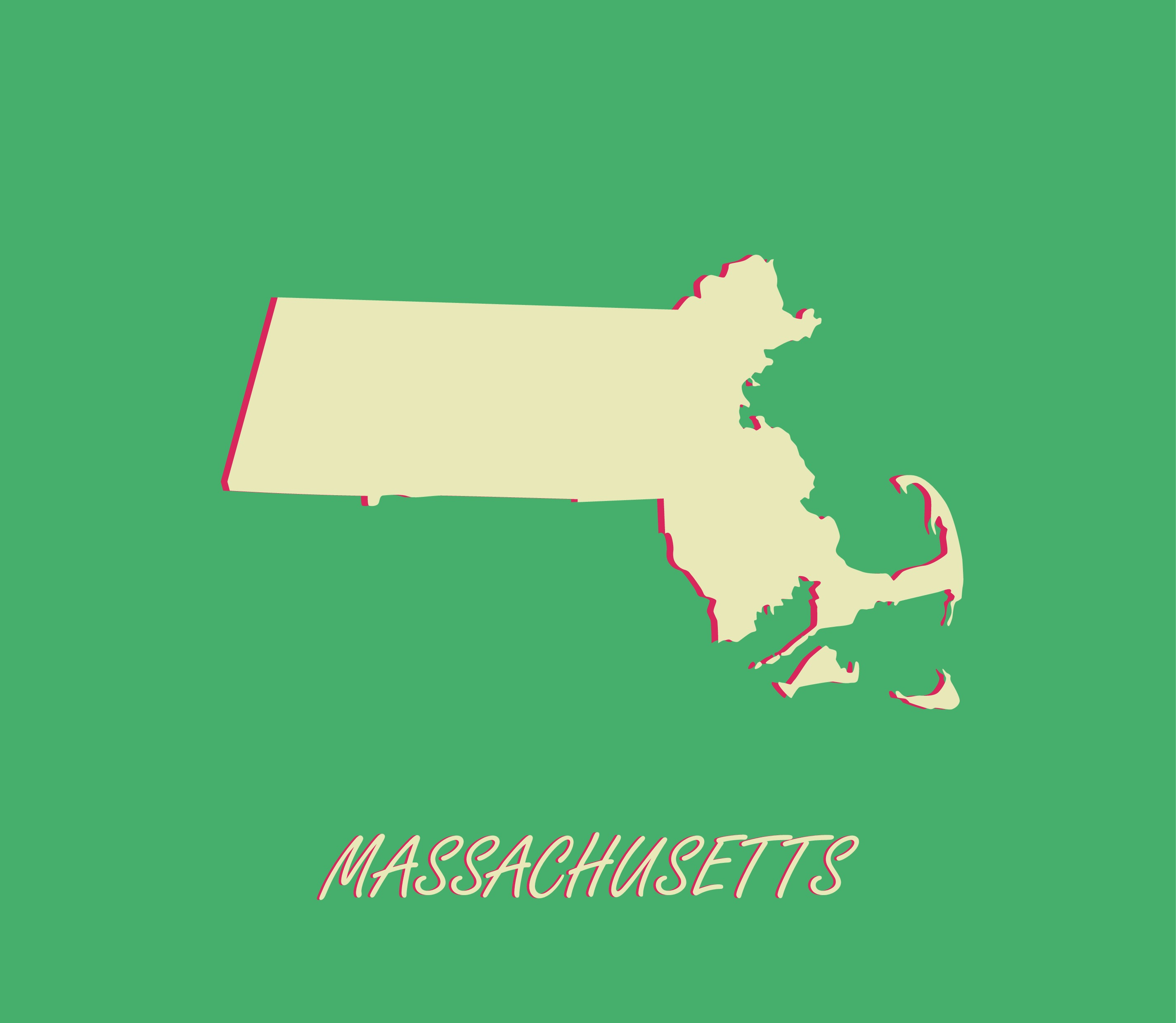 Updated
Finding accurate Massachusetts nanny tax information can be time-consuming. We're here to help with this overview of everything domestic employers need to know about tax, payroll and labor laws. And our comprehensive service was built to handle everything and take all the work and worry off your plate.
WORKER CLASSIFICATION
When a family hires someone to perform duties in or around their home, they are considered a household employer. The IRS views the worker whether a nanny, health aide, housekeeper, senior caregiver, gardener, chef, personal assistant, estate manager, etc. as an employee of the family in nearly every case. Misclassifying an employee as an independent contractor (using Form 1099) is considered tax evasion, so please call us if you're not sure how to classify your worker.
MASSACHUSETTS HOUSEHOLD EMPLOYMENT TAX RESPONSIBILITIES
Household employers have four primary tax responsibilities. These are sometimes referred to as the Massachusetts nanny tax obligations:
1. Withhold Social Security, Medicare and Paid Family Leave taxes from their employee's paycheck each pay period. Federal and state income taxes should be withheld based on the employee's selections on Form W-4 and Form M-4.
*It is not legally required that income taxes be withheld. However, we strongly advise it so that the employee does not have a large tax burden at the end of the year and is not subjected to underpayment penalties.
2. Pay the employer's portion of Social Security and Medicare, as well as federal and Massachusetts unemployment insurance taxes (FUTA and SUTA). Massachusetts household employers are also required to pay a small Workforce Training Fund tax.
Good news! There are some tax breaks for dependent care that can help offset these employer taxes. For an estimate of your employer costs and your tax breaks, give us a call. In addition to the tax breaks just mentioned, household employers in Massachusetts may be entitled to additional state tax credits for childcare-related expenses. Please call for details.
3. File tax forms with the Massachusetts Department of Unemployment Assistance (DUA) and the Massachusetts Department of Revenue (DOR), typically on a quarterly basis, and with the IRS in April, June, September and January. With these filings, employers remit (pay) the employee taxes withheld and the employer taxes accrued.
4. At the end of the year, prepare Form W-2 and distribute to each employee, file Form W-2 Copy A and Form W-3 with the Social Security Administration and file a Schedule H with your personal income tax return.
MASSACHUSETTS LABOR LAW REQUIREMENTS
The Fair Labor Standards Act (FLSA) provides the framework for federal and state wage and hour law. Household employees are classified under the FLSA as non-exempt workers with very few exemptions. The state of Massachusetts may supplement federal law with additional state labor laws.
Minimum Wage
Minimum wage in Massachusetts is currently $12.75 per hour.
Massachusetts Overtime Requirements
Overtime requirements are not determined by the amount of hours or by the type of pay (hourly or salary); they are determined by the type of work performed. The FLSA requires domestic workers be protected by overtime laws. The requirements for Massachusetts household employers are as follows:
The standard workweek is defined as 40 hours in a 7-day period.

Massachusetts employees should be paid at least 1.5 times the regular hourly rate (time-and-a-half) for all hours worked over 40 in a workweek.

Household employees must be given at least 24 consecutive hours of rest each calendar week and 48 consecutive hours of rest per month if they work 40 or more hours. If the employee agrees to work on their day of rest, they must be paid overtime for each hour they work that day.

Overtime compensation is required for live-in employees.

Overtime is not required to be paid when work is performed on a holiday.
Unpaid Sick Time
Household employers in Massachusetts are required to provide up to 40 hours of sick time to their employees per year. Sick time does not have to be paid and accrues at 1 hour for every 30 hours worked. Employees can begin using their sick time after 90 days of employment.
Employment Contract
Household employers in Massachusetts are required to provide an employment contract to their employee if he or she works 16 hours or more in a week. The contract must include:
The employee's hourly rate of pay, including overtime and any additional compensation.

The employee's working hours, including meal breaks and other time off.

Any sick days, vacation days, personal days or any other days of rest the employer provides and whether those days are paid or unpaid.

Information regarding severance pay if the employee is terminated.

Whether the employer will pay for or reimburse the employee's health insurance premiums or transportation costs.
Additionally, household employers in Massachusetts must provide a written evaluation of the employee's work performance after 3 months of employment and annually thereafter if the employee requests it.
Maternity Leave
Massachusetts household employees are allowed to take up to 8 weeks of unpaid maternity leave if they have worked full-time for the previous 3 months. Employers are required to hold the employee's job if they decide to return to work.
Termination Requirement for Live-In Employees
If a live-in employee is let go without cause, the family must give written notice and either:
Let the employee continue living in their home for at least 30 days;

Pay for comparable off-site housing; or

Give 2 weeks of severance pay to the employee.
Employment Poster Requirements
The state of Massachusetts requires you to provide this notice to your employee explaining Paid Family Leave benefits, which are set to begin on Jan. 1, 2021. Additionally, you are required to notify your employee of their rights by sharing these posters in a location that is easily accessible to them.
Mileage Reimbursement
Massachusetts employers must reimburse employees if they are required to drive their own vehicle on the job. The current federal mileage reimbursement rate is 57.5 cents per mile and covers the cost of gasoline as well as general wear and tear on the car. Mileage reimbursement is not considered taxable compensation, so neither the employee nor the employer is required to pay any taxes on that portion of the compensation.
Note: Miles driven while commuting to and from the jobsite are not considered on-the-job. If the employer reimburses the employee for commuter mileage, it is considered taxable compensation.
INSURANCE FOR MASSACHUSETTS HOUSEHOLD EMPLOYERS
Workers' Compensation Insurance
Household employers in Massachusetts are required to carry a workers' compensation insurance policy if their employee works 16 hours or more per week. The policy pays for medical expenses and lost wages if an employee has a work-related injury or illness. We recommend obtaining this valuable coverage even if your employee doesn't meet the requirements. You can obtain an instant quote and purchase a policy online or by contacting our workers' compensation advisor, Clarke White, at 804-267-1210 or wcnanny@allrisks.com.
Unemployment Insurance
Massachusetts unemployment insurance is a state-managed program that provides financial assistance to help laid-off workers make ends meet until they can find another job. This insurance is funded through taxes that employers are required to pay on wages paid to employees. These taxes flow into a general fund and unemployment benefits are distributed from the fund to employees who are let go from their job due to no fault of their own. The Massachusetts Department of Unemployment Assistance (DUA) determines whether or not an applicant qualifies for benefits after reviewing their online or paper application and/or by conducting a telephone interview. Benefits paid to a former employee by the DUA may trigger a future tax rate increase for the employer.
Health Insurance
Household employers in Massachusetts are NOT required to pay for their employee's health insurance. However, there is a tax incentive to do so. Families with only 1 employee can make contributions toward their employee's health insurance premiums and treat the amount as non-taxable compensation. In this scenario, neither the employee nor the employer are required to pay any taxes on that portion of the compensation.
Note: Employers with 2 or more employees must set up an Individual Coverage Health Reimbursement Arrangement (ICHRA), a Qualified Small Employer Health Reimbursement Arrangement (QSEHRA) or purchase a policy through SHOP (Small Business Health Options Program) to gain this benefit. Visit our health insurance page for more information about these options.
The information herein is general in nature and may not be applicable to or suitable for your specific circumstances. Accordingly, the information is not intended to be providing legal or tax advice, and should not be relied upon without the advice and guidance of a professional tax or legal advisor.
Get started with HomePay!
Already enrolled with HomePay? Log in
First things first—have you hired a caregiver?
If you're seeking a caregiver or a care job, visit Care.com
What type of caregiver have you hired?
Have you already made any payments to your caregiver?
If you've made payments, we'll help you track them and we'll provide your employee with pay stubs.
We'll help calculate the taxes in your state.
What type of caregiver are you planning to hire?
When do you expect to hire someone?
How many hours do you estimate your caregiver will work?
We'll help calculate the taxes in your state.
Great! Now set up your log in to get things going.