Nanny Tax Breaks
Learn about the important tax benefits of hiring a nanny -- they can save you lots of money!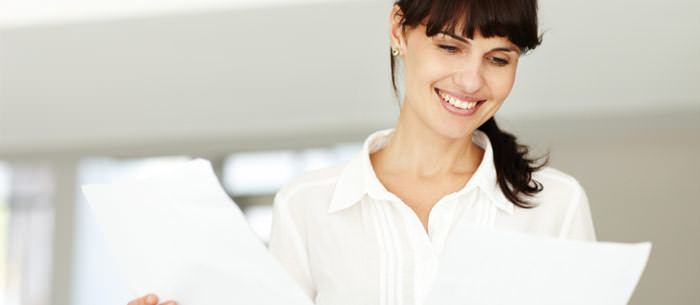 Updated
No doubt about it, the term "nanny taxes" instills fear in many families. Like all taxes, it sounds like a big pain and a big expense -- enough to prompt some into paying under the table (aka. illegally) and others to opt not to have a nanny at all. Before you go to those drastic extremes, here's some good news: There are childcare tax breaks that usually offset the majority of the family's tax costs. And in some cases, the savings from tax breaks can even exceed the employer's taxes. Now, there's a news flash, right?
To help you capitalize on these tax breaks, we consulted Stephanie Breedlove, VP of Care.com HomePay, as well as the IRS. Here's what you need to know:
There are two tax breaks for child care-related expenses. Both are available to all families (there is no restriction based on income) as long as both spouses pass the "work-related" test, meaning they must work, be looking for work or be a full-time student. Additionally, the child(ren) under care must be under the age of 13 and be your legal dependent(s).
Dependent Care Flexible Spending Account
It is likely that you or your spouse have access to a Dependent Care Account (also called "Flexible Spending Account" or "FSA") through your employer. If so, enrolling will allow you to pay for up to $5,000 of child care expenses per year using pre-tax dollars. That means you won't pay any FICA taxes or income taxes on that portion of your income. Depending on your marginal tax rate, this will save your family $2,000-$2,300 per year.

Child Care Tax Credit (Form 2441)
If your family does not have access to a Flexible Spending Account (or you cannot enroll until the next tax year), you are entitled to the Child Care Tax Credit, which allows you to itemize up to $3,000 in care expenses per child per year (maximum of $6,000 per year). Depending on your income, a tax credit percentage of 20-35 percent is applied to those expense (most families get a 20 percent tax credit) so expect a savings of $600 per year if you have one child and $1,200 per year if you have 2 or more children.
If you have access to a Flexible Spending Account and you have 2 or more children, you'll be able to take a combination of these two tax breaks which will increase your savings to about $2,200-$2,500 per year. To calculate your employer tax costs -- and your tax breaks -- we suggest using our free Nanny Tax Calculator! Most families are pleasantly surprised.
If you're worried about dealing with all the paperwork and government correspondence, we can ease your mind on that too. There are firms that specialize in managing the payroll process and the federal and state tax returns for household employers. Check out Care.com HomePay, our own service that can help you go way beyond the basics -- including corresponding with tax agencies and providing guidance on labor law issues -- to make sure that everything is handled correctly and you're free of work and worry.
Your Next steps:
* The tax information contained in this article should not be used for any actual nanny relationship without the advice and guidance of a professional tax advisor who is familiar with all the relevant facts. The information contained herein is general in nature and is not intended as legal, tax or investment advice. Furthermore, the information contained herein may not be applicable to or suitable for your specific circumstances and may require consideration of other matters.
For more tips and advice, check out these Nanny Tax Articles.
Get started with HomePay!
Already enrolled with HomePay? Log in
First things first—have you hired a caregiver?
If you're seeking a caregiver or a care job, visit Care.com
What type of caregiver have you hired?
Have you already made any payments to your caregiver?
If you've made payments, we'll help you track them and we'll provide your employee with pay stubs.
We'll help calculate the taxes in your state.
What type of caregiver are you planning to hire?
When do you expect to hire someone?
How many hours do you estimate your caregiver will work?
We'll help calculate the taxes in your state.
Great! Now set up your log in to get things going.