Long Term Care Insurance and Veterans' Administration Benefits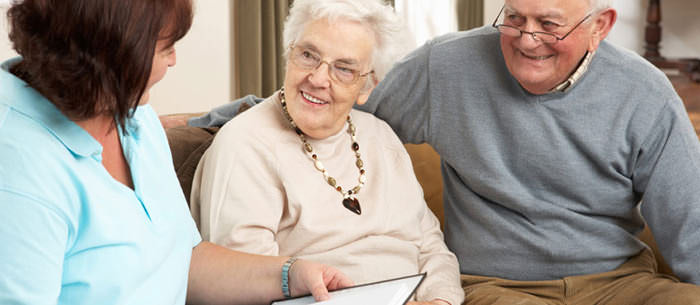 Updated
If you're developing a care plan for a loved one, it's important to know if certain benefits are available to help pay for the cost of hiring a caregiver. Many seniors have access to financial assistance through Long Term Care Insurance policies or Veterans' Administration (VA) programs.

The VA offers an Aid & Attendance benefit for war veterans aged 65 and older. The program helps cover some of the cost of long-term care services for veterans and their spouse. Similarly, if a Long Term Care Insurance policy is in place, benefits are paid out by the insurance company to help offset the costs associated with a senior caregiver.

Benefits through the VA or Long Term Care Insurance can vary from case to case. When budgeting for care, it's important to consult with an expert to make sure you know exactly how much financial assistance you'll qualify for.

HomePay confidently refers families to FHS Senior Care Payment Solutions to handle these details for our clients and we're set up to provide all the payroll documentation necessary for reimbursement. Please call us at (888) 273-3356 and we'll be happy to provide a free consultation on this, or any other household employment topic.
Get started with HomePay!
Already enrolled with HomePay? Log in
First things first—have you hired a caregiver?
If you're seeking a caregiver or a care job, visit Care.com
What type of caregiver have you hired?
Have you already made any payments to your caregiver?
If you've made payments, we'll help you track them and we'll provide your employee with pay stubs.
We'll help calculate the taxes in your state.
What type of caregiver are you planning to hire?
When do you expect to hire someone?
How many hours do you estimate your caregiver will work?
We'll help calculate the taxes in your state.
Great! Now set up your log in to get things going.