Do You Need Nanny Insurance?
4 types of insurance you may want if you hire a nanny.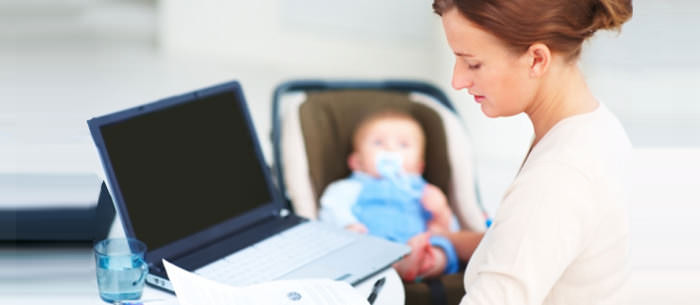 Once you hire a nanny or other type of caregiver, you become that person's employer. And there are lots of Human Resources-related things to think about, like payroll, nanny taxes and...insurance.
But what type (or types) of insurance do you need? And how do you find it? You don't want to leave your family or your nanny vulnerable so consulting with a good insurance agent is essential. Depending on you and your nanny's needs, the following types of insurance may be a good idea to have:
Health Insurance
Household employers aren't required to provide health insurance for their nanny, but many either do or contribute funds to a private plan. You can enroll your nanny in a plan and have the bill sent to you, but some nannies request a set amount of each paycheck to put toward health insurance. In that case it's a good idea to ask your nanny for a statement proving she's using the money for health insurance. "You don't need to ask about doctors or disclosures, just ask for the monthly bill," says Weinberger.
Learn more about how health insurance works for your nanny.
Liability Insurance
Liability insurance provides coverage for bodily and personal injury inside your home, while personal umbrella liability insurance offers an additional layer of protection to your homeowner's policy. These types of policies are less common for household employers, but families interested can speak to their homeowner's insurance agent for details.
Car Insurance
If your nanny drives your kids, you need adequate insurance and auto insurance requirements vary by state. If the nanny drives your kids in her car, you should pay her mileage to cover gas, insurance and maintenance, but you don't have to pay any additional insurance fees. If, however, you want her policy to have more coverage than what she currently has, it's a good idea to pay the difference between the coverage she has chosen and the coverage you want her to have. Your nanny should ask her insurance broker about reclassifying her car insurance use from personal to business, as it will vary with each situation.
If your nanny drives your car, add her to your policy. If she's driving your car and has an accident, your policy likely won't cover it otherwise. You don't need to pay her mileage when she uses your car, but your overall costs will include gas, maintenance and the extra insurance on your car.
Workers' Compensation
Workers' compensation insurance is administered by the state, but it isn't required by every state. (Use this list to check your state.) Required or not, you should get it because if your nanny is injured and you have no policy, you may be personally liable for any resulting damages. What injuries can your nanny get on the job? She could trip going up the stairs or get a dog bite while she's at the park with your child.
Workers' compensation protects both you as the employer - who won't be sued for an on-the-job injury - and the nanny, who will have quick access to needed benefits. Care.com HomePay offers HomeStaff Protect, a unique workers' compensation product for families with nannies, that streamlines the application process in most states.
Your Next Steps: