9 Tips for Hiring a Caregiver at the End of the Year
Thinking about hiring a nanny or other type of caregiver late in the year? Here's why you should and how to go about it.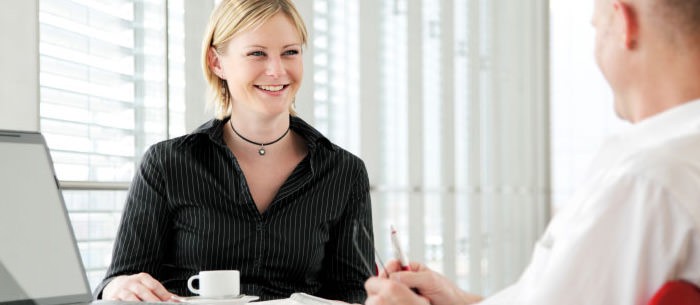 Updated
If you're wondering if you should wait until the new year to hire a new caregiver, you might be surprised to find that hiring at the end of the year can bring great perks!

Here are 10 steps to keep in mind. Now go ahead and post a job.
Find the Money
Late-in-the-year hiring can reap some significant tax credits. You can use up to $5,000 of pretax dollars from a Flexible Spending Account to pay for the caregiver's salary, which is possibly enough tax savings to cover employer taxes. If you don't have FSA access and are hiring a nanny or babysitter, the Child Care Tax Credit offers savings, too ($600 per child per year with an annual family maximum of $1,200).


Tax Numbers
If you just hired a new employee, get your federal and state tax IDs -- which are essential for filing and tracking things like state unemployment or federal income taxes. If you haven't gotten around to filing a new hire report with your state, do it now. Most states accept a completed W-4 form for registration purposes.


Talk About Taxes
"Part of being a professional is being paid legally," says Tom Breedlove, director of Care.com HomePay. "Yes, there are taxes, but they provide you with important benefits and protections."

Your caregiver may not have been paid as a household employee before. Discuss how it's the law and helps her in the long run when she needs Social Security or even unemployment or disability pay. Share this article on 7 Reasons NOT to Get Paid in Cash.


Enjoy the Season
Share some ideas about holiday fun your family loves -- crafts, daytrips, community work or just checking out houses' holiday lights. Discuss expectations like winter safety, safe driving in bad weather, winter sports rules you might have (one kid per sled, etc.), ice safety or ski lodge rules.

Brainstorm with this list of 101 Holiday Activities for Kids.


Share Her Traditions
Ask your nanny to share her favorite holiday tradition with your family. It's a great way to get to know her better.


Get Ahead of Yourself
Even if your nanny didn't start until Thanksgiving, chances are she'll cross the $1,900 wage threshold. That means you'll have household employer tax obligations -- withholding taxes from your caregiver and paying your share of taxes. It's a good idea to check with your state to find out when your tax filing deadlines will be.

In the meantime, you should be prepared to file Form 1040-ES, prepare a Form W-2 for your caregiver, file form W-2 Copy A/Form 3 with the Social Security Administration and prepare a Schedule H to attach to your personal income tax return.

"Many of your year-end tax requirements can't be completed until after the new year begins, but it's always a good idea to complete them as early as possible, so you don't forget and miss a deadline," says Breedlove.


Discuss Vacations
When you hire late in the year, be prepared to schedule backup child care for any vacations your caregiver planned before she started working with you. If you have vacations scheduled when you won't need her, make sure you let her know. Although (ideally) your nanny contract covers this, make sure it's clear if the time off is paid or unpaid.


Think About Paid Time Off
Scrooge would hate this, but it's common to give your caregiver a few paid days off throughout the year. During this season, most appreciate Thanksgiving Day, the day after Thanksgiving, Christmas Eve, Christmas Day and New Year's Day off. If you'll need her help on any of those days, pay her time-and-a-half and give her advance warning.

Read more about Handling Nanny Vacations, Holidays and Sick Days.


Plan for a Bonus
You might wonder if a holiday bonus is needed for a late hire. "Nannies hired later in the year should anticipate that if they do get a bonus, that it will be prorated for the length of time they've been with the family," says Erin McNeill, board member of the Massachusetts Alliance of Professional Nannies.

Clearly separate any kind of performance-based salary bonus from the more gift-like holiday bonus. And keep the holidays festive! A present from the kids is a nice way to get your nanny's first holiday season with your family off to a good start.

Want to know the going rate for nanny bonuses in your state? Check out our interactive map.

Your Next Steps:
Julia Quinn-Szcesuil is an award-winning freelance writer and a mom to two girls. She lives in Massachusetts and has written for local and national publications.
*The information contained in this article should not be used for any actual caregiver relationship without the advice and guidance of a professional advisor who is familiar with all the relevant facts. The information contained herein is general in nature and is not intended as legal, tax or investment advice. Furthermore, the information contained herein may not be applicable to or suitable for your specific circumstances and may require consideration of other matters.

For more tips and advice, check out these Nanny Tax Articles.
Get started with HomePay!
Already enrolled with HomePay? Log in
First things first—have you hired a caregiver?
If you're seeking a caregiver or a care job, visit Care.com
What type of caregiver have you hired?
Have you already made any payments to your caregiver?
If you've made payments, we'll help you track them and we'll provide your employee with pay stubs.
We'll help calculate the taxes in your state.
What type of caregiver are you planning to hire?
When do you expect to hire someone?
How many hours do you estimate your caregiver will work?
We'll help calculate the taxes in your state.
Great! Now set up your log in to get things going.