4 Reasons Nannies Don't Want a 1099
Learn about the hidden costs of being an independent contractor when you're a caregiver.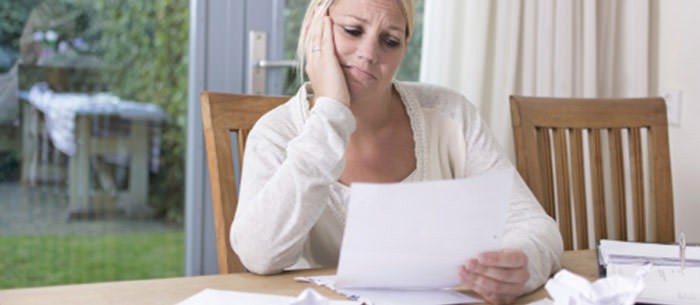 Updated
No matter what anyone might tell you, as a nanny you're an employee, not an independent contractor who might receive a 1099 form at tax time. The IRS is specific on this point and has worked with the Department of Labor in the past to enforce worker misclassification like this -- specifically within the household employment industry.

Surprisingly, many nannies and families think that paying a nanny as an independent contractor is not only legal, but better for both of them. There's the mistaken belief that the family avoids the hassle and expense of employer based-tax responsibilities, and that the nanny gets a little extra cash in her weekly paycheck.

In reality, the opposite is true.

Yes, there are certain taxes and paperwork involved, but when a family pays you the proper (and legal!) way as a household employee, you get some real protections that you won't get if you're 1099'd. Paying legally also makes it easier for families to qualify for tax breaks that could add up to thousands of dollars a year.

Here are four reasons you don't want to be an independent contractor.

Nannies Aren't Contractors
First and foremost, the IRS considers a nanny an employee, not an independent contractor. Being issued a Form 1099 (miscellaneous income for independent contractors) instead of a Form W-2 (wage and tax statement for employees) is illegal. If you're ever caught, you and your employer could be subject to fees and penalties for not paying taxes the proper way.

Share this article with your employer on What's Wrong With Hiring My Nanny as an Independent Contractor?


Contractors Actually Pay More Taxes
Independent contractors pay more taxes than employees. Because they act as both employer and employee, independent contractors are responsible for coming up with both the employer and employee portions of FICA (Social Security and Medicare) taxes.

According to Stephanie Breedlove, VP of Care.com® HomePaySM this amounts to an additional 7.65 percent above the gross wages earned. If you earn $30,000 per year, you'll pay an extra $2,295 in taxes every year if you call yourself an independent contractor!


Safety Nets Evaporate
In addition to paying more taxes, independent contractors lose out on a lot of other important benefits, says Breedlove. Independent contractors don't pay into disability or unemployment benefits, so if you get hurt or sick and can't work or if you lose a job unexpectedly, there may not be a safety net to catch you as you recover.

Speaking in terms of dollars, those benefits are significant. Unemployment can add up to half of your wages for up to six months. Disability can cover up to 70 percent of your wages for 14 weeks and workers' compensation covers all of your medical expenses and a portion of your lost wages while you're recovering from an injury or illness sustained on the job.

Learn How Nannies Can File for Workers' Compensation.


Responsibilities Loom Large
As an independent contractor, you have to estimate and pay your taxes on your own -- generally every quarter. If you're late or don't file, you'll probably incur penalties.

Acting as an accountant can be time consuming and confusing as well. Or expensive if you have to hire one. An employee leaves those tasks to the employer.

So while an independent contractor classification might sound easier or more appealing, in the long run you mighlt lose out on both direct cash and longer-term benefits you might need. Being classified correctly, as an employee, is the right thing to do and offers you significant protections.

For more information, read Why Caregivers Shouldn't Get a 1099 Form.

Julia Quinn-Szcesuil is an award-winning freelance writer and a mom to two girls. She lives in Massachusetts and has written for local and national publications.

* The tax information contained in this article should not be used for any actual nanny relationship without the advice and guidance of a professional tax advisor who is familiar with all the relevant facts. The information contained herein is general in nature and is not intended as legal, tax or investment advice. Furthermore, the information contained herein may not be applicable to or suitable for your specific circumstances and may require consideration of other matters.
Get started with HomePay!
Already enrolled with HomePay? Log in
First things first—have you hired a caregiver?
If you're seeking a caregiver or a care job, visit Care.com
What type of caregiver have you hired?
Have you already made any payments to your caregiver?
If you've made payments, we'll help you track them and we'll provide your employee with pay stubs.
We'll help calculate the taxes in your state.
What type of caregiver are you planning to hire?
When do you expect to hire someone?
How many hours do you estimate your caregiver will work?
We'll help calculate the taxes in your state.
Great! Now set up your log in to get things going.