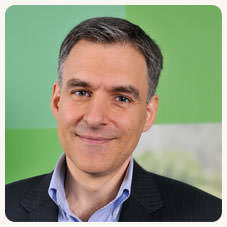 Dave Krupinski
Co-Founder, Chief Technology Officer and Chief Safety & Cybersecurity Officer
"There are many types of care and many types of caregivers. In every case the act of providing care is an expression of the responsibility that we have for one another delivered with compassion and empathy."
As Chief Technology Officer and Chief Safety & Cybersecurity Officer at Care.com, Dave drives the technological innovation powering the Company's digital marketplace and its suite of products and services. As CTO, Dave oversees all R&D and IT activities of the company, including engineering, quality assurance, reporting and analytics, business intelligence, production operations, infrastructure, enterprise applications. In his role as Chief Safety & Cybersecurity Officer, he is responsible for the Company's safety and cybersecurity protocols and leadership of the cross-functional teams supporting those functions.

Dave has more than 25 years of experience in technology leadership roles. Prior to co-founding Care.com, he was Director of Product Management at Upromise from 2000-2006. During his career, Dave has held senior management and executive positions at a number of successful companies including Upromise.com (acquired by Sallie Mae), Direct Hit (acquired by Ask Jeeves) and Stylus Innovation (acquired by Artisoft). He began his career as a Software Engineer at Thomson Financial.

Dave serves on the Executive Committee of the Mass Technology Leadership Council (MassTLC) and on the board of the Massachusetts High Technology Council (MHTC). In 2016, he received the CIO of the Year Award from the Boston CIO Leadership Association and is a frequent speaker at industry events. Dave holds a B.A. and M.S. from Boston College and received an M.B.A. for Executives from INSEAD in Fontainebleau, France.