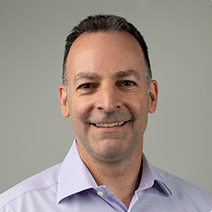 Bryan O'Malley
Vice President and General Manager, Value Added Services
"The demand for care is only going to continue to rise but unless we start thinking about care as a career and treating caregivers as professionals doing some of the most important work there is, we won't have the caregiver workforce we need. I'm inspired to be a part of changing those perceptions and building resources and benefits that make caregiving a sustainable career."
Bryan O'Malley is VP & GM of Value Added Services for Care.com, leading the Company's HomePay, Marketplace and Care.com Connect businesses. He also spearheads the Care.com Benefits program which provides professional benefits offerings to caregivers.
Prior to joining Care.com in 2015, Bryan was with American Express for 12 years during which time he served in a variety of leadership roles in sales, marketing and business development. He started his career in management consulting, advising clients while working for McKinsey & Company and Kurt Salmon Associates. Bryan received his BA in Economics from the University of Virginia and his MBA from the University of Pennsylvania Wharton School of Business.