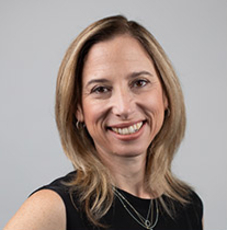 Carrie Cronkey
Vice President and General Manager, US Consumer Growth
"I want to be a role model for my kids, so they know that women can have careers AND be engaged loving moms. Without the support of caregivers, I wouldn't be able to do what I do. I want all families to be able to find the help they need – whether that's an after-school sitter or a full-time nanny – so parents never have to choose between work and family."
Carrie Cronkey is the VP and GM of US Consumer Growth for Care.com, where she oversees the product and marketing functions for the US Consumer business. She has held various management roles at Care.com, most recently VP of Global Marketing, where she oversaw all marketing functions for the Global Consumer Matching and Care@Work businesses.
Prior to joining Care.com, Carrie held several leadership positions at start-ups in Silicon Valley, including VP of Business Operations at MoveLoot, General Manager of Citrus Lane, and Director of Strategic Partnerships at Mint.com (acquired by Intuit)
She spent three and a half years at Yahoo! in a variety of roles including corporate strategy, corporate development, and business development. She began her career in New York, where she was an investment banking analyst at CSFB and worked in finance for Warner Music Group (a division of AOL Time Warner).
Carrie holds an MBA from Columbia University, where she was inducted to Beta Gamma Sigma, and received a BA in Economics, cum laude, from Duke University. Carrie resides in Menlo Park California with her husband and three young children.