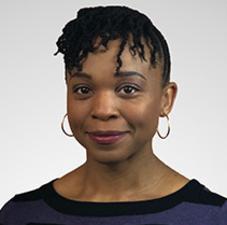 Melanie Goins
General Counsel & Corporate Secretary
"It is a true gift to have found a loving, nurturing caregiver for our two sons. She creates space for my husband and me to juggle all that our busy lives bring and is an integral part of our family. I am inspired to help make Care.com the best resource for the millions of families who hope to find the same."
Melanie has served as General Counsel and Corporate Secretary of the Company since May 2019. In this capacity, she oversees all legal matters for Care.com, advancing business objectives while encouraging a culture of legal compliance. Melanie manages an in-house team that supports the company's product, technology and safety teams and advises on corporate, transactional and litigation matters, and she provides comprehensive legal analysis and strategic advice to the executive team.
Melanie's appointment marked her return to Care.com where she had been a key member of the legal team during her tenure from 2012 to late 2018, serving most recently as Associate General Counsel. From August 2018 through April 2019, Melanie served as General Counsel for Catalant Technologies, a SaaS platform that enables companies to transition to an agile operating model.
Previously, Melanie practiced at WilmerHale from 2007-2012. She received her J.D. from Harvard Law School in 2007 and her A.B. from Harvard University in 2002. Melanie serves as Chairwoman of the education non-profit Breakthrough Greater Boston, which prepares low-income students for success in college and trains the next generation of urban teachers.