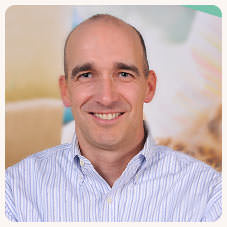 Scott Healy
Executive Vice President & General Manager, Global B2B & HomePay
"As the father of four boys, including twins, I know just how important great care is to keep a family running smoothly. Knowing that we're helping millions of families find the care they need to keep running is enormously gratifying."
Scott Healy has held numerous senior management roles within Care.com over the course of the Company's history. As EVP and GM of Global B2B & HomePay, Scott is responsible for the Company's worldwide Care@Work enterprise business; Care.com HomePay, the leader in household payroll and tax services; and Marketing and Recruiting solutions for companies in the care industry.
Scott has more than 25 years of experience in general management, marketing, business development, and product management. During his years at Care.com, Scott has run the Company's consumer marketplace and international businesses and launched the company's B2B offerings, including Care@Work (formerly Workplace Solutions) in 2011. Early in his career he worked in brand management at Unilever and was a management consultant at Monitor Group. He then led marketing, sales, and operational teams at digital-focused companies such as BuyerZone and e-Dialog. Prior to joining Care.com in 2007, Scott was an Entrepreneur in Residence at Matrix Partners.
Scott is active in youth sports and advising entrepreneurs and early stage companies. He holds a B.A. with Honors from Williams College and an M.B.A. from Harvard Business School.