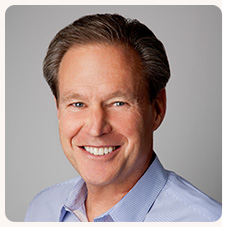 George Bell
"My aging mom passed away several years ago in the city where we all grew up. Remotely coordinating and attending to her care in her final years gave me a real appreciation of the complexities families face, and the importance of companionship in end of life care. If we can honor this traumatic phase of life with more human care, we will have improved the lives of millions of people."
A 30-year veteran of growing and investing in consumer businesses, George has served in various roles, including Managing Director and Executive in Residence at General Catalyst Partners, a venture and private equity firm. He has served as CEO of multiple companies including Jumptap, which was sold to Millennial Media/AOL; Upromise, which was sold to Sallie Mae; Excite@Home; and Excite, which went public under his leadership as one of the Internet's largest and first search engines. He was also Chairman of the Board of Harris Interactive.

George is Board Chair of Place IQ and is a member of the Board for several companies including John Wiley and Sons, Angie's List, Coach Up, and the Association of College and University Educators, and was named 'Entrepreneur of the Year' by Ernst & Young for both California and New England. Additionally, he is a national Board member of The Trust for Public Land, sits on the Board of the Massachusetts Historical Commission, and was a member of Massachusetts Governor Baker's 2015 Opioid Working Group. George is a graduate of Harvard College.