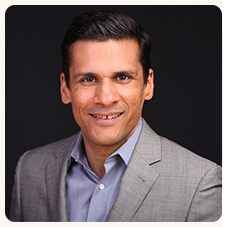 Chet Kapoor
"Managing a demanding schedule has its challenges, but having one less thing to worry about when you get home can make all the difference. Care.coms large network gives me the peace of mind to know that I can find trustworthy, high quality and affordable caregivers."
Chet Kapoor is Portfolio Manager and Managing Partner of Tenzing Global Management (Tenzing Global), which he co-founded in 2011. The firm is a value-oriented, cautiously contrarian, long-term investment firm based in San Francisco, and focuses on investments in the technology and consumer sectors.

Prior to founding Tenzing Global, Chet was a Managing Partner and Head of Equities. Previously he held positions at Blum Capital and Credit Suisse First Boston. Chet holds a B.S. and a B.A. from Rice University and an M.B.A. from Stanford University, and also serves as a member of the Board of Brightcove, Inc.