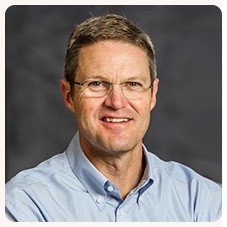 Duncan Robertson
"The notion 'family comes first' has always been at my core, but like so many people, I often find that the demands of a busy life place strain on that principle. It's thanks to Care.com that trustworthy solutions are available through a wide range of services, so that more than ever 'family comes first' remains an attainable reality."
Duncan Robertson was Chief Financial Officer (CFO) of OpenTable from August 2011 through October 2014, overseeing all of the company's financial operations. Previously, he co-founded and served as CFO of SnapStick, a mobile app company and served as CFO of Aricent, a worldwide technology services company. Earlier, Duncan was Vice President, Finance & Investor Relations at Flextronics and also had leadership and financial roles at Sensory, Orbit Semiconductor, and Deloitte & Touche.

Duncan is a Chartered Accountant and holds a bachelor's degree from the University of Cape Town and an MBA from the University of Chicago Booth School of Business. He is a member of the Board of Trustees of The San Francisco Foundation.